Kent Police is appealing for information into the whereabouts of a teenage girl reported missing from Ashford. Jordan Myles, aged 16, was last seen in the town on Tuesday 20 June. It is believed she may now be staying in the Tunbridge Wells area, with someone she knows. She also has connections to the Wye area of Kent.
Jordan is described as white, of medium build and has blonde straight hair and brown eyes. She was last seen wearing a black coat, black ripped jeans and a pair of black and pink trainers. Officers are concerned for her welfare and are urging Jordan or anyone with information to get in touch.
Increasingly cloudy with drizzly rain tonight. A cloudy start on Monday but brightening up with plenty of sunny spells in the afternoon.
Read the full story ›
Advertisement
Last night's torrential downpours caused flash flooding in Kent. 17 properties were affected in Ightham as well as ice floes in Kemsing.
Read the full story ›
Two drug dealers who conspired to supply cocaine and heroin from a property in Chatham have been sentenced to a total of more than six years in prison.
Liam Bussey and Andre Watson were arrested on 6 May, 2016 after police entered a house in Luton Road and saw Watson throwing items out of a window.
When an officer inspected the garden a bag of wraps was retrieved from under the window. The pair were taken into custody, where a further package of drugs was discovered concealed between Bussey's buttocks.
Following an investigation linked to Operation Jupiter, Bussey, aged 34, who had been living in the Luton Road property, made full admissions to police about his involvement in supplying drugs. He claimed he had no choice as he had to pay a debt he owed to another dealer.
Watson refused to comment.
At Maidstone Crown Court Bussey pleaded guilty to conspiracy to supply heroin and cocaine. On 23 June he was jailed for 2 years and 8 months.
Watson, aged 20, formerly of Wood Green, London also pleaded guilty to conspiracy to supply heroin and cocaine.
He admitted a further charge of acquiring, using or possessing criminal property which related to £541 in cash seized when he was arrested.
Watson was also convicted of breaching a previous suspended sentence for drug offences and jailed for a total of 3 years and 9 months.
Detective Constable Stuart Clayton said:
"This is not the first time Watson has been convicted for dealing drugs. He and Bussey were working together to supply heroin and cocaine in Medway, substances which bring misery and violence to people's lives.

This is another good result for Op Jupiter and these are significant sentences, which should serve as a warning to others that drug dealing does not pay."
– DC Stuart Clayton
Operation JupiterOperation Jupiter is part of local strategy designed to tackle emerging criminal gangs, whose members often travel into the county from other areas.
The strategy includes taking robust action to deter criminals in areas including Medway, Swale, Gravesham and Dartford, often in connection with the sale and distribution of drugs.
A risk of heavy downpours in parts of Kent this afternoon. Elsewhere, mostly dry with sunny spells.
Read the full story ›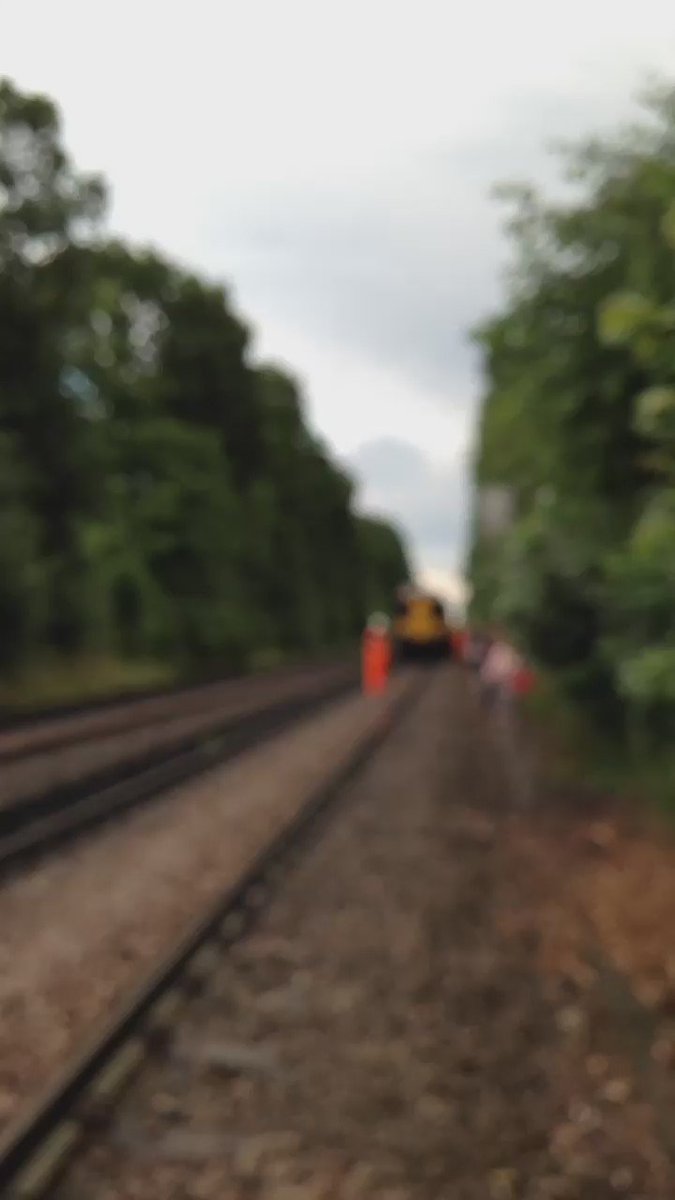 Advertisement
The Met Office has issued a yellow weather warning - with more rain due in the next few hours. The warning is only issued until the late afternoon.
Thunderstorms and heavy downpours caused flooding across the Meridian region yesterday. Some residents have been evacuated from their homes.
Read the full story ›
A bright start with sunny spells for much of the day. Becoming cloudy with rain later.
Read the full story ›
Load more updates