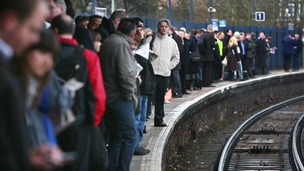 Rail passengers in the Meridian Region will be faced with disruption this Christmas because of engineering works.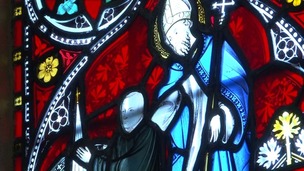 An iconic church in Ramsgate is in line for a hundreds of thousands of pounds of lottery cash.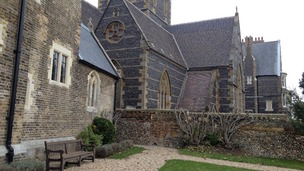 St Augustine's Abbey in Ramsgate is the birthplace of English Christianity and where I discovered the joy of learning history and heritage.
Live updates
Eating or even touching certain foods can cause a severe allergic reaction in some people. Around one in fourteen children has a food allergy and the number is rising.
Now a couple from Broadstairs have opened a cafe, offering food and drink to people who are allergic or intolerant to various ingredients.Tom Savvides has our report.
Maidstone redevelopment plans
This is a major project which will enhance the shopping area and we have been acutely aware of the need to involve local residents, businesses and others who have a keen interest...

We have listened carefully to public feedback, in particular to issues raised about the impact on local roads, traffic congestion, improving public transport links with the town centre and the possible impact on shops within the town centre.

We will spend more than £6 million on improvements to roads, roundabouts and junctions and this will upgrade the local road network..."
– Chris Ward, Land Securities
Advertisement
Maidstone redevelopment plans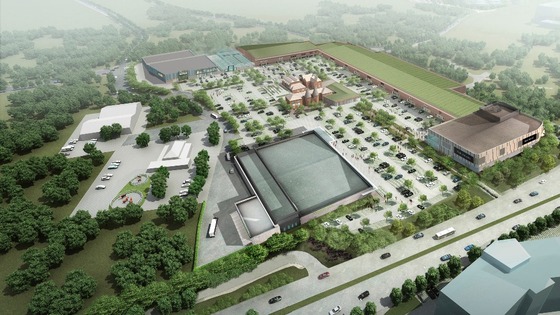 Plans for an £85 million redevelopment, which could create up to a thousand jobs in Maidstone, have been submitted to the borough Council. Developers, Land Securities, want to transform Newnham Court Shopping Village which will include a new Debehnams and Waitrose.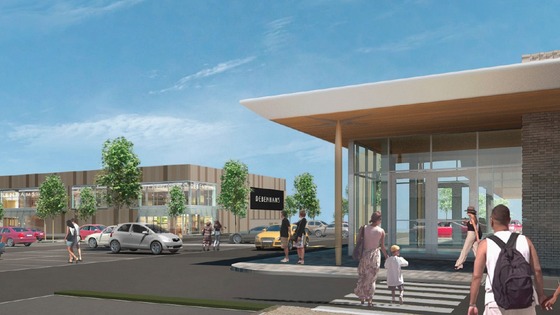 According to Land Securities, nearly a thousand people attended an exhibition to find out about the plans and 73% were in favour of them.
A decision from Maidstone Borough Council is expected in the new year.
Burglary in East Kent
Three men have been arrested on suspicion of injuring a police officer and theft after televisions were stolen from the Staples store on the East Kent Retail Park.
The theft of three televisions was reported at 10.50am and the three were arrested after a car was stopped in Broomfield near Herne Bay.
The officer was injured after he was in collision with a vehicle in the Tothill Street area of Minster as officers were searching for a car reported to have been used by the thieves. He was taken to the QEQM Hospital in Margate for a check up and has been allowed home.
A police helicopter assisted in tracing the car which was stopped in Willow Farm Way. The three arrested and currently in custody are a 21-year-old man from Harwich, Essex, a 42-year-old man from Bromley and a 16-year-old boy from Coventry.
Burglary in East Kent
Three people have been arrested on suspicion of theft at a Staple store in East Kent Retail Park. Police cars and a helicopter tracked a car with three people on Willow Farm Way near Herne Bay. An officer was also injured in the incident but is in a stable condition.
Man struck by car
Police officers are searching for witnesses after a man reported being struck by car and carried on the bonnet. On 1 December, A car was driven out of a pub car park onto New Road, with the 36 year-old victim on the bonnet.
The car is believed to have travelled around 100 metres down New Road. The victim managed to get off the bonnet without suffering any serious injury and the car fled in the direction of Larkfield.
A 36 year-old woman was arrested in connection with the incident and released on bail until January.
Anyone with any information is asked to contact Detective Constable Wendy Thatcher at Tonbridge police station by calling 01732 379228, quoting crime reference YY/24002/13. Alternatively contact Kent Crimestoppers, anonymously, on 0800 555 111.
Advertisement
Fisheries owner shot dead
Kent Fire and Rescue Service (KFRS) has paid tribute to Steve Langley who worked at KFRS from January 1975 to December 1996. He died on 29 November after being shot in Lower Road, Tonge, Kent.
We're very saddened to hear of Steve's death and offer our sincere condolences to his family. He worked as a firefighter at Medway and Sittingbourne for 21 years, during which time he served his local community with diligence and professionalism, dealing with a number of incidents across the county.

Steve also received a Chief Fire Officer's Letter of Congratulations for his actions while off-duty when he assisted at a road traffic collision on the Maidstone Road in Rochester. He will be sadly missed..."
– Steve Demetriou, KFRS Director of Operations
Villagers' typhoon donation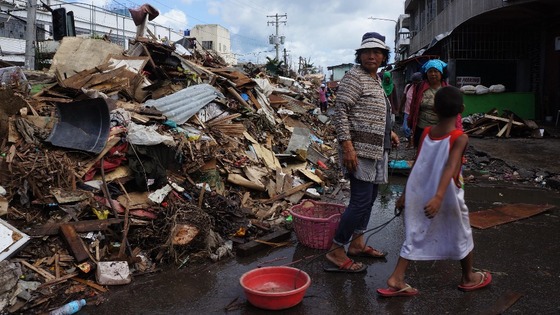 Hundreds of boxes of food and clothing donated by villagers in Kent are being shipped out to the Philippines this afternoon. A cafe owner from Chart Sutton, near Maidstone, appealed for donations when Typhoon Haiyan struck. Enough poured in to fill a 40 foot container.
Fisheries owner shot dead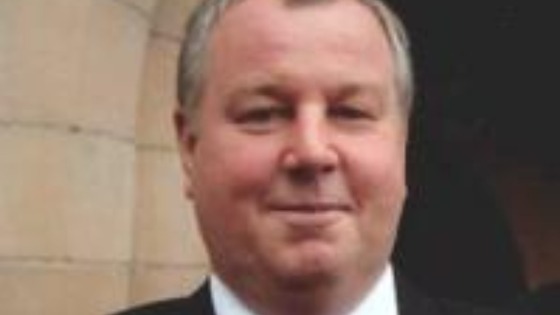 A man killed following a shooting near Sittingbourne in Kent has been named as Steven Langley. The 56-year-old died from a gunshot wound to his abdomen in Tonge on Friday afternoon. Simon Olsen, 54 and of no fixed abode, has now been charged with Mr Langley's murder and remains in police custody.
The victim's wife, Lucia Langley, paid tribute today to her husband, who ran the Bax Farm Fisheries in Tonge. She said: 'He was a gentle giant with a heart of gold. He loved his family who always came first and he would do anything for anybody.'
Detective Inspector Gavin Moss, of the Serious Crime Directorate, said: 'We are continuing to investigate the circumstances that have led to this tragic death. Mr Langley was a much loved father and husband and was also a well known member of his local community.'
Footballer's heart appeal
A promising young footballer, who collapsed on the pitch with heart problems, is calling for clubs to carry out medical screening to pick up undiagnosed conditions. Tobi Alabi, who's 20, has been forced to give up the game as a result of his health. Tom Savvides reports.
Load more updates
Back to top