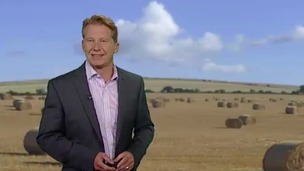 Tuesday night's weather with Simon Parkin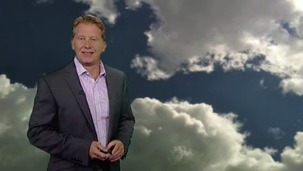 Tuesday afternoon's weather with Simon Parkin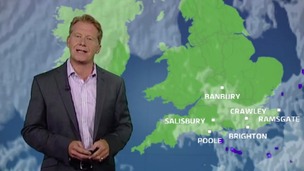 Tuesday's weather with Simon Parkin
Live updates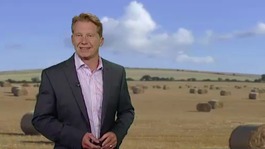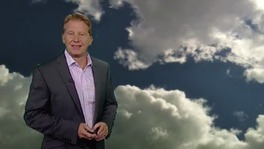 Advertisement
Struggling hospitals put into special measures
East Kent Hospitals NHS Trust, which runs five hospitals, has been put into special measures. It follows a report by the Care Quality Commission, which criticised standards, safety and leadership. The Trust's Chief Executive, Stuart Bain, talks to Tom Savvides.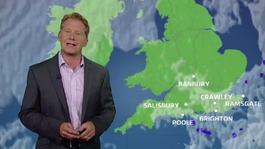 Plans for Thames Estuary Airport rejected
London
by Simon Harris: Political Correspondent
Speaking about the rejection of the plans for a new major airport to be built in the Thames Estuary, mayor Boris Johnson has said the "Estuary airport is not dead".
Mayor; What this lacks is political will. Davies is not finding enough support in Whitehall. @itvlondon
Mayor: The idea of the estuary is right. Expanding Heathrow is going to compound a planning error. @itvlondon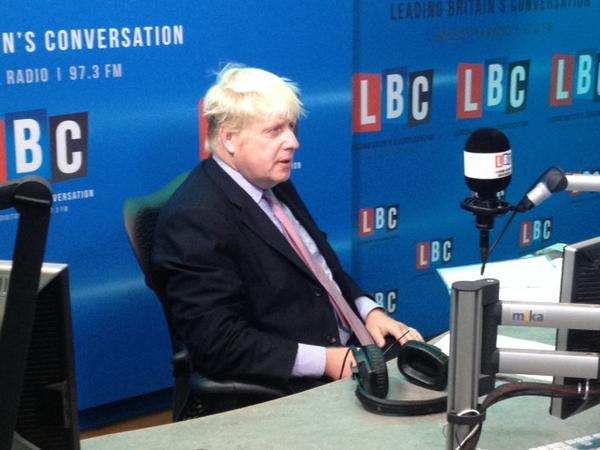 Plans for Thames Estuary Airport rejected
London
Responding to news that the Airports Commission has ruled a Thames Estuary airport option off its final shortlist, London Assembly Labour Group Transport Spokesperson, Val Shawcross AM, said:
Boris Johnson has long known that an estuary airport option was simply not viable, but has ploughed on regardless and wasted more than £5m of taxpayer money pursuing this pie-in-the-sky vanity project.

If anything, Londoners now deserve an apology from their Mayor. He has wasted valuable public money promoting an estuary airport to raise his profile, when the expert evidence all along suggested the idea was environmentally and financially doomed.
– Val Shawcross
Advertisement
Plans for Thames Estuary Airport rejected
"This is an important juncture in the aviation debate because now Britain's choice is clear; expand Gatwick and support genuine competition, lower fares and greater choice for passengers or expand Heathrow and return to the stale monopoly of the past and watch the cost of going on holiday, travelling for business and exporting goods and service go up. We believe Gatwick has the strongest case. It is the only option left on the table that can be delivered with more certainty than either of the Heathrow options, and it can be delivered without the significant environmental impacts expansion at Heathrow would inflict on London. It can be delivered faster than any other option, and at low cost and low risk. Furthermore, expanding Gatwick will ensure the UK is served by two successful world class airports. It can liberate hub capacity at Heathrow and open up the opportunities for affordable long haul travel to emerging markets for the benefit of everyone, made possible by new generation of aircraft such as the Dreamliner."
– Gatwick Airport Chief Executive Stewart Wingate
Plans for Thames Estuary Airport rejected
"This decision is a major victory for the thousands of local residents in west London who had begun to fear the worst. However, despite the emphatic rejection of Boris Johnson's plans, the UK still has a problem because Heathrow is bursting at the seams. The UK's only hub airport might have dodged a bullet from the Mayor of London but a slow death awaits if it is not allowed to expand. The Airports Commission has said 'No' to Boris Johnson but for the sake of local jobs and UK prosperity, it now needs to say 'Yes' to growth at Heathrow."
– Back Heathrow campaign co-ordinator Rob Gray
Plans for Thames Estuary Airport rejected
The Airports Commission has today announced its decision not to add the inner Thames estuary airport proposal to its shortlist of options for providing new airport capacity by 2030.
Following detailed further study into the feasibility of an inner Thames estuary airport the commission has concluded that the proposal has substantial disadvantages that collectively outweigh its potential benefits.
We are not persuaded that a very large airport in the Thames estuary is the right answer to London's and the UK's connectivity needs. While we recognise the need for a hub airport, we believe this should be a part of an effective system of competing airports to meet the needs of a widely spread and diverse market like London's. There are serious doubts about the delivery and operation of a very large hub airport in the estuary. The economic disruption would be huge and there are environmental hurdles which it may prove impossible, or very time-consuming to surmount. Even the least ambitious version of the scheme would cost £70 to £90 billion with much greater public expenditure involved than in other options – probably some £30 to £60 billion in total. There will be those who argue that the commission lacks ambition and imagination. We are ambitious for the right solution. The need for additional capacity is urgent. We need to focus on solutions which are deliverable, affordable, and set the right balance for the future of aviation in the UK. The commission received and developed a substantial body of evidence that it considered very carefully over a number of months before reaching this decision.
– Airports Commission Chair Sir Howard Davies

Alongside today's announcement the commission has published a paper in which it sets out in more detail the reasoning behind its decision.

The commission will now continue its appraisal of the 3 shortlisted proposals for additional capacity and will publish the appraisal for public consultation in the autumn.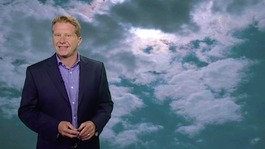 Load more updates
Back to top