The RSPCA is appealing for information after an emaciated rabbit was found dumped in a taped-up cardboard box with a huge abscess on the side of his face.
The brown and white floppy-eared male, now named Alan, was found in an alleyway behind Lullingstone Avenue in Swanley, Kent last Friday. He had overgrown teeth.
He was taken straight to the vet where he was put on a drip, given antibiotics and operated on to remove the abscess. It's hoped he will make a full recovery and eventually be rehomed.
The infection caused by the teeth had crept up to his tear ducts which meant he could not even open his eyes, and there was a huge abscess on the side of his face. This meant he was unable to eat and he was incredibly emaciated. He was slowly starving to death. It was freezing that night as well and he would have been so cold...He was basically dumped in a box in an alleyway to die.
– RSPCA inspector Ellen Thomas
Advertisement
A United Airlines flight that was destined for Newark, New Jersey has landed safely back at Heathrow after a "maintenance issue" forced the aircraft to burn off fuel above the English Channel for several hours.
The flight, carrying 227 passengers and a crew of 13, left the airport at around 11am on its way to Newark, New Jersey, but was forced to divert shortly after take-off.
The Boeing 767-400 aircraft was initially expected to land back at Heathrow at 1.15pm but flight radar websites showed the plane circling at 12,000 feet for a number of hours.
United Airlines confirmed Flight UA28 finally landed safely at Heathrow at shortly before 4pm.
A spokesman for the airline said: "Our maintenance team is currently inspecting the aircraft. Our customer service team at Heathrow is providing assistance to customers and is making arrangements for them to complete their journeys.
"We regret any inconvenience experienced by our customers."
A United Airlines flight that has been circling over the English Channel for several hours has again diverted its course after apparently being scheduled to return to Heathrow at 3pm (GMT).
According to data from the flightradar24 website, United Airlines Flight 28 now appears to be circling above Woking and Leatherhead in Surrey after initially heading towards Heathrow airport from its holding pattern in the English Channel.
A supporter at a Gillingham game has been hit with a three-year Football Banning Order after pleading guilty to the racial harassment of a Peterborough player.
Tony Edward Jackson, 33, of Medway Road in Sheerness, was arrested during a League One fixture between Gillingham and Peterborough United at Priestfield Stadium on Tuesday 16 September.
He was later charged with a racially aggravated public order offence, which he admitted and as well as the banning order, he was given a community order to carry out 40 hours of unpaid work within 12 months, £85 costs and a £60 victim surcharge.
Medway Magistrates' Court heard that during the second half, Jackson was sat behind the Peterborough dug-out and was heard by the victim shouting abuse at a player leaving the pitch during a substitution.
It caused the victim, who was sitting on the substitutes' bench to turn and look at him. As he did so, Jackson shouted a racially offensive comment which was likely to incite public disorder.
Officers were made aware of the incident and arrested Jackson at the stadium.
Jackson was served a three-year Football Banning Order, which precludes him from attending any football match above Conference South level, which is the second tier of non-league football, upwards.
The orders are a preventative measure designed to stop potential troublemakers from travelling to and attending football matches, both at home and abroad. Anyone who commits a football-related offence at one of these stadiums can be arrested and a Football Banning Order applied for.
These totally unacceptable comments made by Jackson are so out of place in what is a family-friendly environment and will simply not be tolerated.

Instances like this happen very rarely, but my officers attend matches to ensure those thinking of ruining the game and match day experience for others will be swiftly ejected and put before the courts where they run the risk of being banned from entering football grounds for several years.

We want to work with clubs and the FA and other organisations to stamp out such deplorable behaviour and would encourage anyone who experiences or hears anyone committing these types of offences to report it to police.
– Chief Superintendent Alison Roden
Advertisement
A bookmaker has suspended betting on the Queen announcing her abdication in her speech on Christmas Day.
Read the full story ›
United Airlines has issued this statement after one of its planes was forced to return to Heathrow shortly after take off.
It said: "United Airlines flight UA28 from London Heathrow to New York/Newark on Dec. 17, 2014, a Boeing 767-400 aircraft with 227 customers and a crew of 13 on board, is returning to Heathrow because of a maintenance issue.
"The aircraft is expected to land at Heathrow at 1:15 p.m. local time.
"We regret any inconvenience experienced by our customers."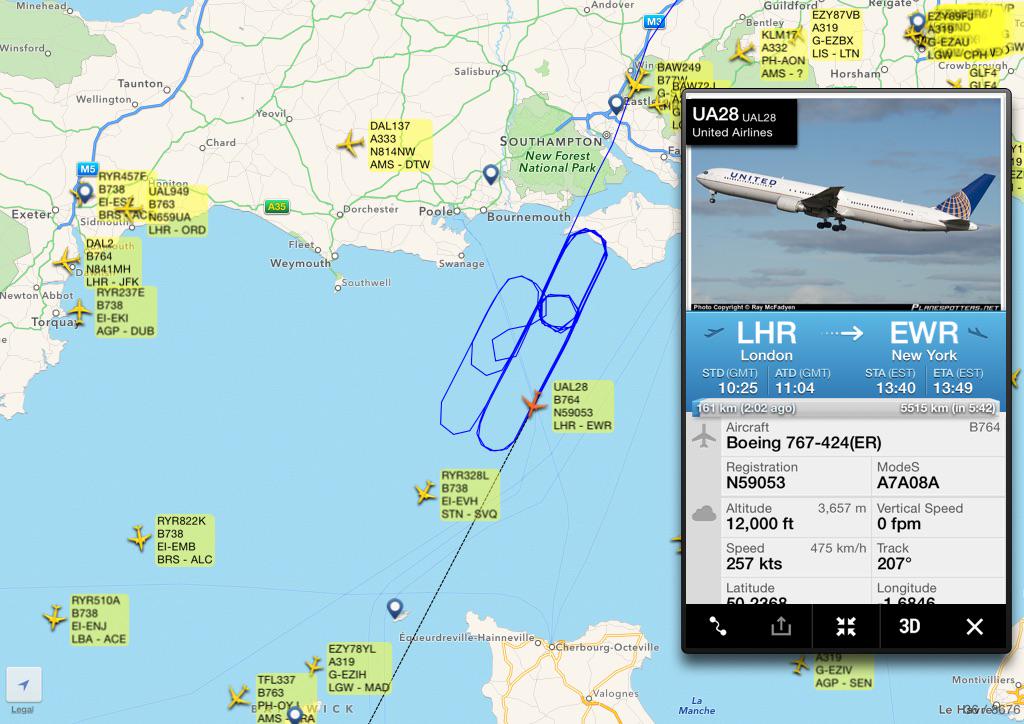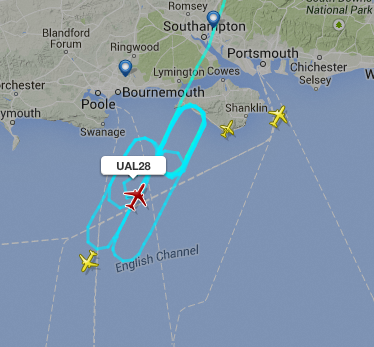 A New York based plane which left Heathrow is circling the English Channel.
The United Airlines flight left the airport a short time ago but has been circling the English channel burning off fuel.
Officials at Heathrow Airport and United Airlines were unable to immediately comment on what was causing the flight to divert from its planned path.
However, the airline said in a reply to a question on Twitter that it had received no information "that ther is any plan to return to Heathrow".
Flight tracking website Airlive.net suggested on Twitter that the flight was "burning fuel before returning" to Heathrow.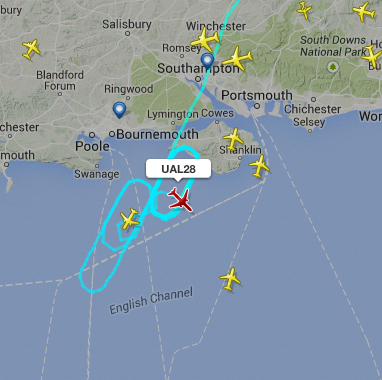 Load more updates