King Henry VIII's armour returns to Leeds Castle
King Henry VIII's armour has returned to Leeds Castle in Kent after 500 years.
Two of the most iconic pieces of armour that belonged to the infamous monarch are on exhibition in the Castle from 23 July to 21 September.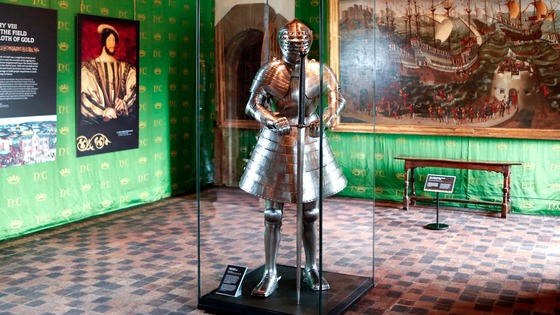 The Horned Helmet was commissioned by Holy Roman Emperor Maximilian I as a gift for the young King.
And the and the Tonlet armour, which was made for the King for the foot combat at the Field of Cloth of Gold, have been loaned to Leeds Castle by the Royal Armouries – home to the national collection of arms and armour.