Lorry crashes into back garden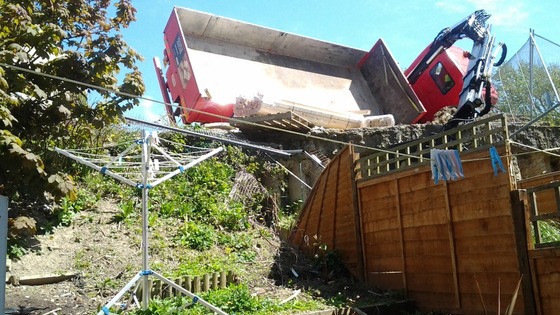 A lorry carrying bags of cement has crashed into a back garden in Sussex.
The incident happened in Castle Down Avenue in Hastings this morning.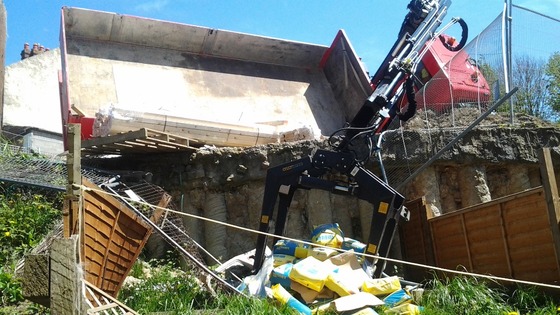 The lorry was delivering bags of cement to a nearby building site when it toppled over with its load into the garden.