A dad-of-two has revealed how he was almost decapitated when a brake disc of a HGV snapped off and came hurtling through his windscreen.
Read the full story ›
A cyclist has just received an on the spot fine after being caught cycling on the M25 trying to get to Heathrow. https://t.co/OVxLjE8F6y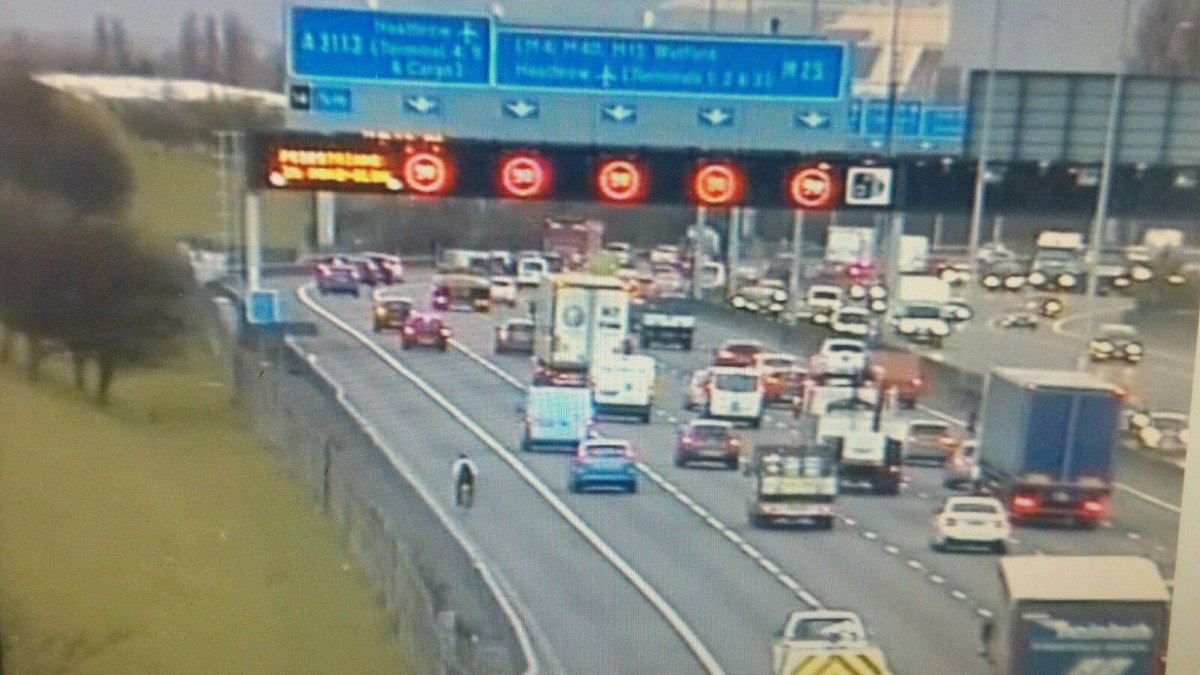 Advertisement
Driver are being warned of long delays on the M25 at Kent following a crash involving a lorry and a car.
Police were called at 3:46am to a report of a road traffic collision on the clockwise M25 at junction 2. The car and lorry collided then the car hit the central reservation.
One man in the car has suffered serious injuries. Three further people have suffered minor injuries. All have been taken to hospital for treatment.
The clockwise carriageway remains closed while officers continue their enquiries.
Professor Malcolm Green, from the British Lung Foundation, said that the latest report about pollution levels on the M25 were worrying.
A section of the M25 through Kent has been identified as having some of the highest levels of toxic gases in the country.
Read the full story ›
There are more delays on the M25 this morning. There are problems both ways between J13 and 15 in Surrey. There is also congestion clockwise between J9 and 11. In Essex, there are hold-ups at the QE2 Bridge.
Advertisement
Rolling road block and accident on M25 clockwise between J8 A217 (Reigate) and J9 A243 / A245 / B2430 (Leatherhead)
Highways England CCTV cameras show that the M25 is at a crawl. Interview with Mark Hallett of the traffic control centre at Godstone.
Two horses broke loose after a horsebox was involved in a crash on the M25 in Surrey, leading to tailbacks on a busy summer holiday weekend.
The collision between the horsebox and another vehicle, possibly a white HGV, happened between junctions 9 and 8 at around 9.40am.
Traffic officers at Surrey Police said there were no human injuries. One of the two horses suffered some injuries but was still able to walk.
A driver towing an empty horsebox helped secure the loose animals at the scene as Surrey Police appealed for witnesses to the accident to call them on 101.
There are long delays on the M3 and one lane is closed after a multi-vehicle crash.
The closure is between junction 3 at Bagshot and junction 2 M25. Two lanes remain open, but traffic is queuing. It is reported that seven vehicles were involved.
Load more updates