M25: Man had cylinder and wires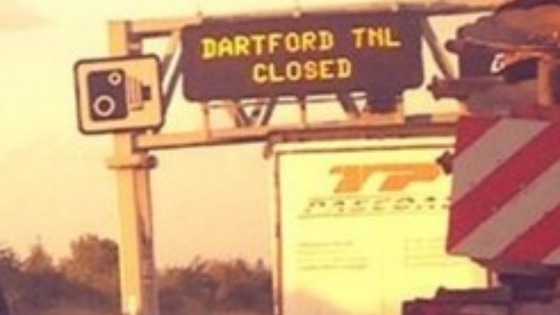 Kent Police have arrested a 27-year-old foreign national after the security alert on the M25. The man had left a Dover-bound coach and ran to rough ground. Security personnel at a nearby distribution depot detained the man, and Kent Police arrested him at 4.15pm.
He was taken to a police station where he remains in custody, on suspicion of making a bomb hoax. The coach, which had just gone through the toll booths, was evacuated, as was the immediate surrounding area, which was extremely busy at the time.
Kent Police officers removed a heavily sealed bag from the coach and on viewing it were presented with a suspicious looking device – a cylindrical item with wires. The Explosive Ordnance Disposal Team attended the scene and a robotic device was deployed to examine it more closely.
Occupants of the coach were taken to a nearby rest centre and interviewed by officers. They were eventually reunited with their coach and luggage and allowed to continue their journey in the early hours of Saturday 7 September.
The detained man made further threats that there was an explosive device on another coach. Officers stopped a coach at 6pm on the A20 at Dover and it was evacuated. The road was closed. Those on board were taken to a rest centre whilst the investigation progressed.
No threat was found and the occupants were later reunited with their coach to continue their journey. The A20 reopened around 10.45pm.