Firefighters have been tackling a fire in the centre of Maidstone through the night. The blaze at the Works bookshop started just after 2am
Read the full story ›
More than fifty firefighters have been at a fire on Maidstone High Street.
It broke out at a bookshop on Week Street early this morning. Buildings were evacuated and surrounding roads closed. The number of crew has now been scaled back - but some could remain for the next few days.
Advertisement
Motorists are being advised of significant disruption around Maidstone town centre this morning following a number of fires.
Kent Police was called at 1.16am to reports that five cars had been set alight in the Buckland Road and Somerfield Road area of the town.
Then at 2.11am it was reported that The Works bookstore in Week Street, Maidstone, was on fire and that it had spread to adjoining properties.
Firefighters from Kent Fire and Rescue Service are currently at the scene of the Week Street fire.
Police enquiries into the incidents, which are being treated as suspicious, are on-going.
Campaigners turned out in force today for the start of test-case planning inquiry into controversial plans to build five hundred homes close to woodland that is centuries old.
They say development of the site off Hermitage Lane at Allington in Maidstone would destroy ancient woodland known as Bluebell Wood.
But developers say it does not qualify as 'ancient' woodland and the plans should go ahead.
The outcome could affect the future of dozens of other woodland sites. John Ryall reports.
Troops from 36 Engineer Regiment have been marching through Maidstone exercising their Freedom of the Borough. Some of the soldiers have recently come back from Nepal. And as Andrea Thomas reports many of the troops still have one eye on the relief efforts in the country. She spoke to Lt Col Richard Walker, the Commanding Officer of the regiment and Mayor of Maidstone, Daniel Moriarty.
Protesters have been demonstrating against plans to build a large warehouse complex in the Kent countryside. A public inquiry started today into the Waterside Park scheme close to junction 8 of the M20 near Maidstone. Tom Savvides talks to locals, Richard Knox-Johnston from the Campaign to Protect Rural England and Paul Carter, the leader of Kent County Council.
Advertisement
A burglar has been jailed for 17 months after stealing war medals belonging to the family of a late Second World War veteran.
Kieran Vanner, 20, of Palmerston Road, Chatham, took the military decorations during a raid of a house in Penenden Heath, Maidstone, on Monday 26 January this year.
He also stole a large quantity of jewellery as well as a laptop computer, a portable media player, bank cards and numerous other possessions worth a total of about £9,000.
Vanner was arrested several days later when some of the items taken in the burglary were found in a bag dumped in an alleyway near his home address. He was charged following the results of a forensic examination.
"Burglary is a terrible crime that leaves a long-lasting impact on victims, but Vanner spared no thought for those whose home he ransacked for his own personal benefit. Fortunately the war medals and other possessions he stole were returned to their rightful owners, and I hope the sentencing imposed on Vanner is of some additional comfort to them."
– Investigating officer Detective Constable Raj Dusanjh
A coroner has said she cannot be certain the death of a man, whose body was found in the River Medway, was an accident. Patrick Lamb's disappearance in December sparked a nationwide search to find him. His body was pulled from the water one month later.
The cause of death is 'immersion' meaning he could have drowned or suffered a cardiac arrest due to shock brought on by entering cold water. Alcohol was cited as a contributing factor.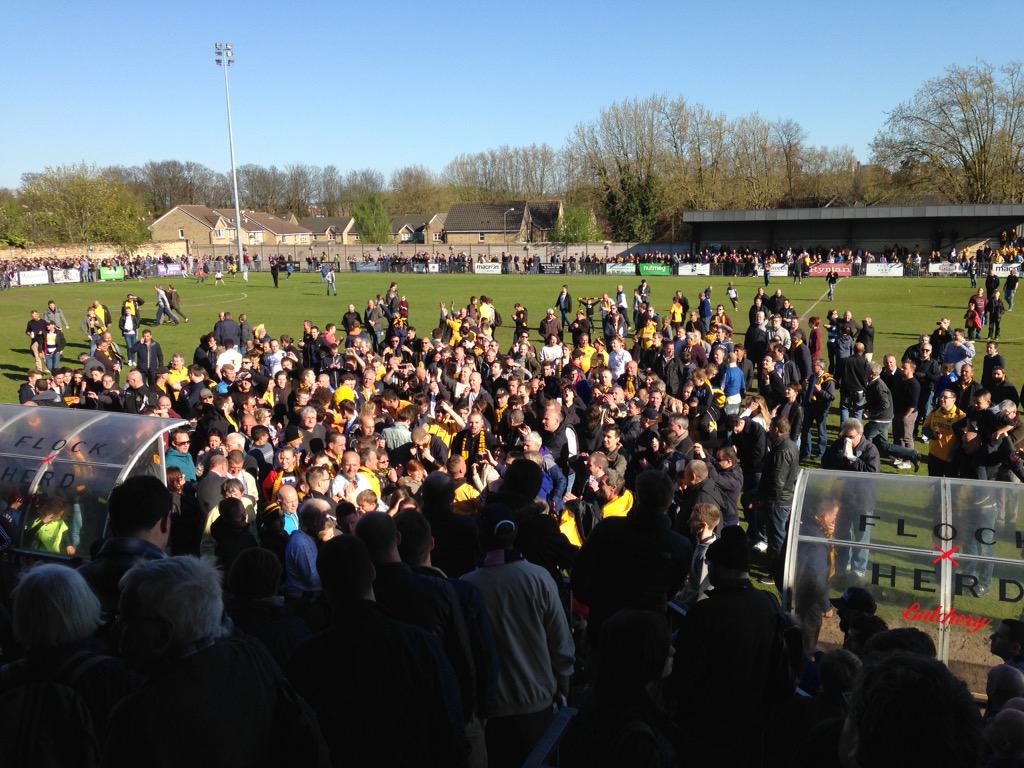 Maidstone United fans celebrated today as the club all-but secured the Ryman League title.
The Stones drew 0-0 with Dulwich Hamlet this afternoon which means Hendon would need to make up some 19 goals and six points in their last two matches to reach Maidstone.
The Stones will go into National League South, as it will be known next season.
A man has been jailed after he stole a van and threw a wheelbarrow at police trying to catch him.
Wayne Byrne, 32, of no fixed address, also detached a trailer and digger during the chase in Kent, narrowly missing the officers travelling behind him.
Byrne and his accomplices stole the Ford Transit from outside a property on Sutton Road, Maidstone. Shortly after, officers saw the van travelling along Headcorn Road and gave chase.
Byrne climbed out of the passenger seat and into the back of the van through a side door. He then opened the back door to detach the trailer before throwing the wheelbarrow as well as a generator, various power tools and clothing into the road.
Byrne was sentenced to 18 months' imprisonment at Maidstone Crown Court on Thursday 9 April after pleading guilty of two counts of attempting to commit grievous bodily harm, and one count of theft.
'Byrne showed no concern for the officers' welfare or the safety of other road users while throwing items out of the back the van he had stolen, which is obviously an incredibly dangerous thing to do. 'He clearly poses a risk to public safety so prison is the best place for him.'
– Investigating officer Detective Constable Laura Pallett
Load more updates