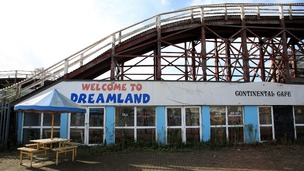 Thanet Council's plans to create a multi-million pound heritage amusement park have come under attack at the High Court.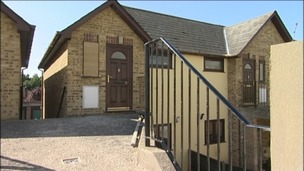 A mother and five children were trapped on the first floor of a house in Vicarage Place, Margate after a fire started on the ground floor.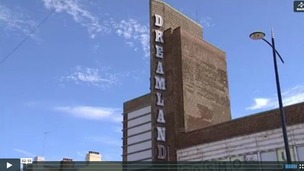 Thanet District Council has put a compulsory purchase order on Margate's Dreamland theme park - promising to reopen the attraction.
Live updates
Fine for dumping forty bin bags
Flytipping will not be tolerated
Following the case where a woman was fined for dumping 40 bags of rubbish, Thanet Council said it would not tolerate fly-tipping.
Cllr Michelle Fenner, Cabinet Member for business, Corporate and Regulatory Services said: "We will take action against those who do so.
"Our enforcement officers work hard to catch those who litter our towns and villages, so it is encouraging to see outcomes like this.
"We should take pride in our environment, and it is sad that people who carry out such offences do so at the risk of spoiling others.
"If anyone sees any fly-tipping take place, I urge them to contact the council immediately."
Fine for dumping forty bin bags
Fine for dumping forty bags of rubbish
A woman has been fined for dumping 40 bags of rubbish in Margate.
Aimee Marsh, 29, of Shakespeare Road, admitted leaving the black and blue rubbish sacks on Shakespeare Road when she appeared before appeared before Canterbury Magistrates' Court.
She found herself in court after Thanet District Council Enforcement Officers, who monitor the area on a regular basis, found the rubbish sacks and tracked it to Miss Marsh's property.
In Court Miss Marsh admitted she had not put her rubbish out for weeks and had just dumped it there.
She was fined £250 with clean-up costs of £467.60. She was also ordered to pay £100 costs with a £25 victim surcharge. The total payable is £842.60.
Advertisement
Stuffed walrus visits Margate
Giant walrus arrives in Margate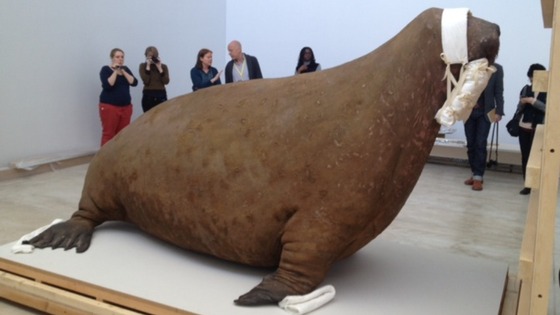 Stuffed walrus visits Margate
Massive stuffed walrus is in "tip-top" condition
We wanted him to be in tip-top condition to meet his new audiences – so he's been cleaned and x-rayed to find out exactly what he's made of, and packed carefully in his crate for the journey. He's missing his walrus-wrinkles because at the time he was mounted very few people had seen a live walrus. This appearance is not untypical of large scale taxidermy at the time – and is of course part of his charm.
– Jo Hatton, Keeper of Natural History at the Horniman
Stuffed walrus visits Margate
Walrus weighing a tonne is winched into place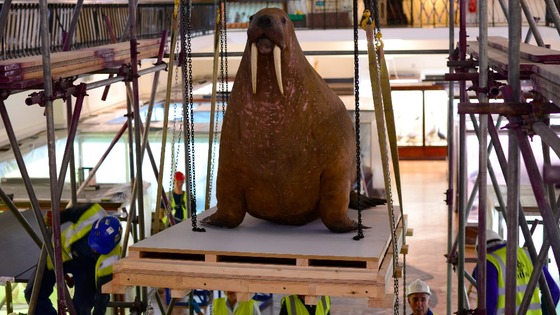 The Horniman Museum and Gardens waved off its walrus today, on his first trip for more than 100 years. The walrus – famously overstuffed by his Victorian taxidermist and weighing around a ton – is on his way to the Turner Contemporary in Margate.
He will spend the summer taking pride of place in a new exhibition, Curiosity: Art and the Pleasures of Knowing, 25 May – 15 September 2013.
The walrus – probably a young male – was bought by Museum founder Frederick Horniman in the early 1890's and has moved no more than 25 feet since the Horniman opened in 1901.
Visa row over pregnant woman
Husband told he can't see his baby
by @TomSavvidesITV
She's about to give birth to her first child but her husband won't be there because he's been denied access to the UK. Harrietta Alvarado, from Margate, met her husband Humberto in the United States. But the Home Office will not let him visit. Tom Savvides takes up the story.
Advertisement
Dreamland delay 'bad for town'
Margate's waiting game: will dream come true?
Reporter Andrea Thomas has been told the Dreamland delay is bad for business - that's the verdict from an economic expert after a High Court judge deferred a decision on the future of Margate's Dreamland.
The derelict site is at the centre of an ownership battle which was supposed to end yesterday. The current owners are appealing against Thanet Council's Compulsory Purchase Order.
Decision on historic theme park
Dreamland decision put on hold
Dreamland: The judge has reserved decision ojnn the Margate site's future after a two-day hearing. A decision is expected in a fortnight.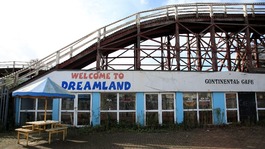 Thanet Council's plans to create a multi-million pound heritage amusement park have come under attack at the High Court.
Read the full story
Decision on historic theme park
Rollercoaster ride for theme park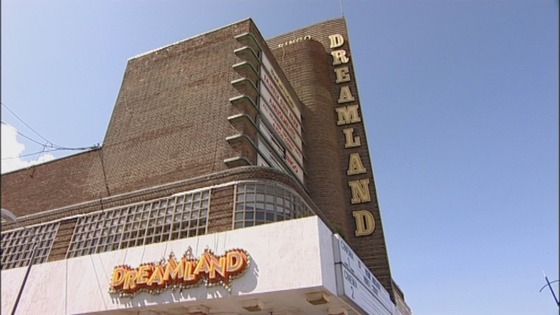 The future of the Dreamland site in Margate could be decided today.
The owners of the former theme park are challenging Thanet council in the High Court over a complusory purchase order for the complex.
The council wants to turn it into a major tourist attraction.
Load more updates
Back to top