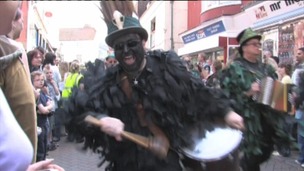 The annual Jack in the Green celebrations take place in Hastings today complete with morris dancers, giants and colourful characters.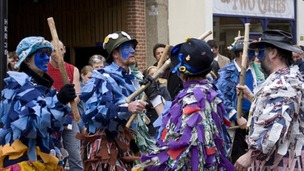 One of the more bizarre May Day celebrations takes place in Kent today. The Sweeps Festival in Rochester is the largest in the country.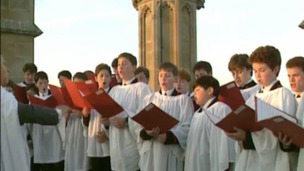 May Day celebrations are planned across our region tomorrow. Traditions spanning 500 years begin tonight in Oxford.
Live updates
Meridian celebrates May Day
Click video. May Day celebrations have been taking place across our region. One place famous for its street parties is Oxford - where thousands of people gathered in the city centre before dawn this morning. Penny Silvester reports.
Meridian celebrates May Day
Click video. A round-up of today's May Day celebrations.
Advertisement
Meridian celebrates May Day
Not to be outdone by all the celebrations marking May Day, the meerkats at an animal park in Kent have been getting in the act.
Keepers at the Port Lympne Wild Animal Park, near Ashford, provided a May Day themed enrichment experience for them by placing a colourful May Pole in their enclosure.
Richard Barnes, Head of Large Carnivore section said: 'Our meerkat mob is naturally curious and energetic – this May Pole feeder enables us to present them with an alternative way to get their favourite snacks whilst offering them a little bit of a challenge and something different.'
Meridian celebrates May Day
by David Johns (@davidjohns_itv)
Pinch, punch, it's the first of the month - and it's May Day so that means one thing: morris dancing. As is now traditional across the south-east, teams of dancers and pagans were out to celebrate the beginning of Spring. David Johns joined the celebrations at Blue Bell Hill.
Meridian celebrates May Day
May Day was celebrated on Blue Bell Hill near Maidstone with fine revelry and much Morris dancing!
Meridian celebrates May Day
This year Magdalen Bridge will be open to pedestrians and closed to traffic from 4.30am until 9am to enable everyone to enjoy the singing in comfort and safety. The bridge will re-open to traffic as soon as it is safe to do so between 8.30am and 9am.
Dancing will begin behind the University Church (off High Street by Radcliffe Camera) at about 6.15am and continue at various points in the city.
May Morning events and activities will take place across the city including Morris Men dancing in Radcliffe Square, Catte Street and Broad Street.
There are plenty of places open in Oxford to celebrate May Morning. For many years, Magdalen Bridge has been a focus of attention and we want to celebrate the whole city and everything that is traditional about May Morning. We are opening up the city so everyone can take part in the event together, in a safe and enjoyable environment. Last year we held a successful event and our aim this year is to support and promote all the activities and events taking place across the city for the people of Oxford to enjoy together."
– Ceri Gorton, Cultural Development Manager at Oxford City Council

Many bars and restaurants across the city will open for breakfasts including eateries in the city centre, Jericho and East Oxford.
Advertisement
Meridian celebrates May Day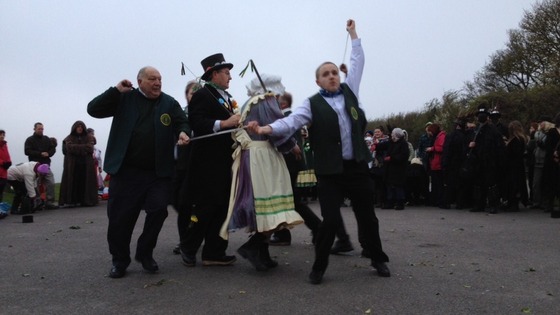 Dancers celebrating May Day at Blue Bell Hill.
Meridian celebrates May Day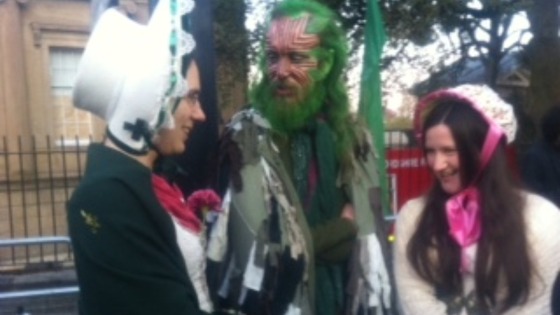 May Morning in Oxford is a traditional celebration of the coming of Spring with dancing, singing and revelry of many different types. Some of the celebrations go back years, while others are more modern.
Celebrations got underway at 6am on Wednesday 1 May, with the choristers of Magdalen College choir singing the Hymnus Eucharisticus from the Great Tower.
It was composed in the 17th century by a Fellow of Magdalen and has been sung every year from the Great Tower on May Morning at this early hour as the sun comes up. The bells then ring out over the city for about 20 minutes.
Meridian celebrates May Day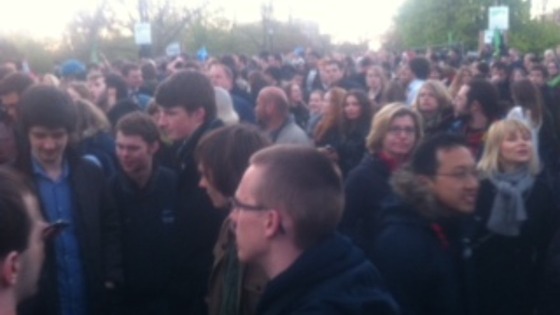 Meridian celebrates May Day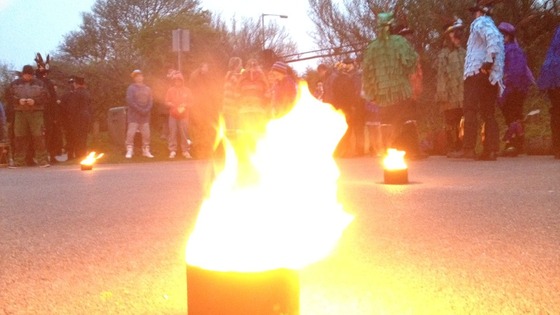 Hundreds of people are expected at May Day celebrations at Blue Bell Hill. There will be dance displays and arrival of Jack-in-the-Green for awakening ceremony, heralding Spring fertility.
It is traditional for dance teams and sweeps to bring Jack to life at the crack of dawn at the picnic area on Blue Bell Hill.
Load more updates
Back to top