Campaigners fighting to keep open an army barracks in Kent say that over 200 years of military heritage will be lost if the proposals go ahead.
The Maidstone MP, Helen Grant, is among the supporters of efforts to keep the site open. She says the decision to close the Invicta Park army barracks will be a negative step for the army. Nashreen Issa reports.
In the report we hear from Helen Grant MP, Conservative, who represents Maidstone and the Weald; Sir Julian Brazier, Conservative, MP for Canterbury; and Lt Col Brian Awford, a former Commanding Officer.
The Home Office and Ministry of Defence have confirmed the military are to help support the recovery operation at Didcot Power Station.
It's now 15 weeks since the power station collapsed.
The news comes as the family of a man who's body is buried beneath the rubble are asking the Government to step in.
Ken Cresswell was working at the plant in Oxfordshire when it collapsed in February. His wife and three daughters say they're living through hell.
The bodies of two other workers are also underneath the twisted metal structure, which has been declared unsafe.
Katie Oscroft reports.
Advertisement
Since the end of the Great War the Royal British Legion Industries in Kent has been employing former service personnel to manufacture a range of products.
The aim is to help injured soldiers with their long-term recovery - after their military career is over. Profits go towards helping those who find it hard to re-enter civilian life - and the enterprise has now re-branded itself to reflect the values behind its work. Derek Johnson reports.
Members of the RAF have been exercising their right to the Freedom of the Town in Carterton in a parade, after being awarded the honour. SAC Georgia Wray from RAF Brize Norton said it was an indicator of the strong link between the town and the RAF in Oxfordshire.
Crowds have gathered at Carterton in Oxfordshire to mark the awarding of the Freedom of the Town to the Royal Air Force.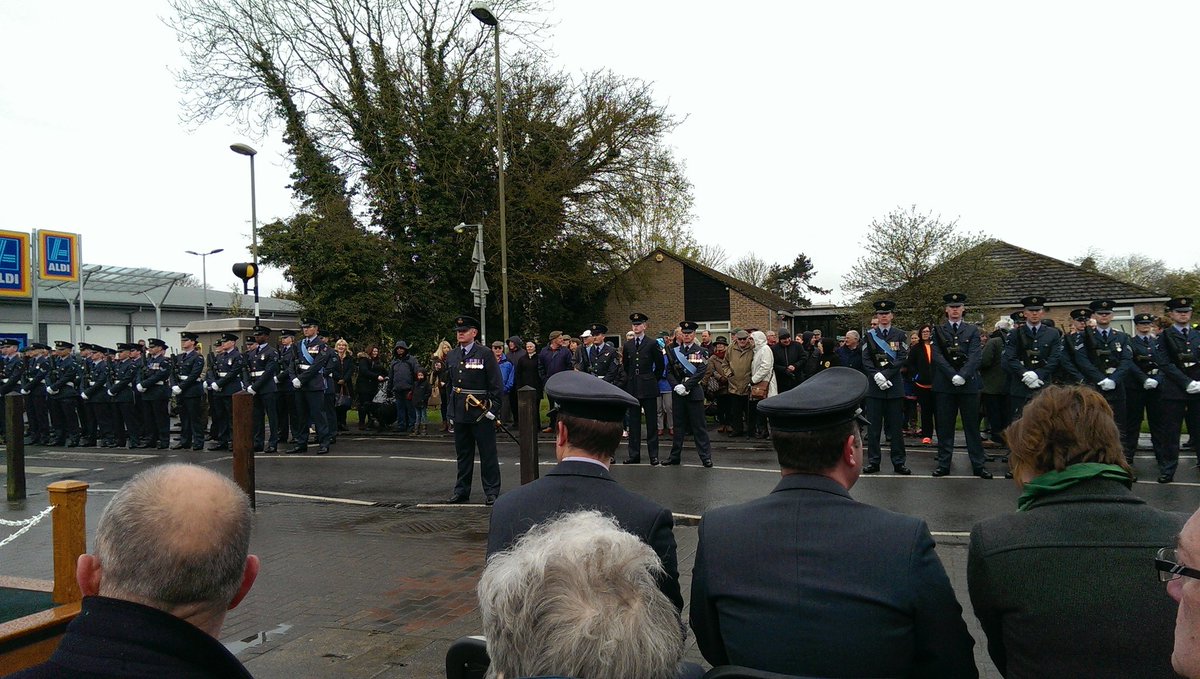 Advertisement
A fresh inquest into the death of a young soldier at the Deepcut army barracks in Surrey has begun today - more than 20 years after her death.
Private Cheryl James, who was 18, was discovered with a gunshot wound. She was was one of four teenage recruits to die at the barracks over a seven year period. She was found dead in November 1995. Privates Sean Benton, James Collinson and Geoff Gray also died from gunshot wounds - between 1995 and 2002.
Their families have long campaigned for a full inquiry after inquests which recorded 'open' verdicts - or verdicts of suicide. It follows claims of bullying - and a climate of fear - at the base.
In 2014, the High Court ordered a fresh inquest into Private James' death. Last month, at a preliminary hearing, new evidence emerged to suggest that Private James may have been sexually exploited by senior ranks.
Divya Kohli's report includes an interview with Des James, the father of Private Cheryl James.
By ITV News correspondent Juliet Bremner
The second inquest into the death of teenage recruit Cheryl James opened today with a promise that it would be a "full, frank and fearless" investigation.
The 18-year-old's parents won a legal battle to hold a new inquest and present additional evidence into the possible reasons why she died at Deepcut Barracks in Surrey in November 1995.
But at the opening of the inquest, Judge Brian Barker sitting as coroner, said that he could not allow a wider inquiry in the culture at the base. He pointed out that it was his role to consider "how, not why " Pte James had died.
He promised there would be "a full, frank and fearless inquiry into the death of Cheryl James" but this would not look at allegations of sexual abuse and bullying that may have occurred before the night of her death.
The family had argued at pre-trial hearings that this could have contributed to Cheryl's state of mind and had hoped to introduce witnesses to testify about earlier experiences of abuse at Deepcut.
Field hospitals are a crucial part of our military - treating patients in some of the most hostile parts of the world. But they can only provide so much protection.
Now, though, there's a new addition to Field Hospitals. A structure so big it would need to be flat-packed into more than a hundred shipping containers. But it's designed for pretty much anywhere. Medics have been putting it to the test on exercise in Hampshire. Emma Wilkinson reports.
Load more updates