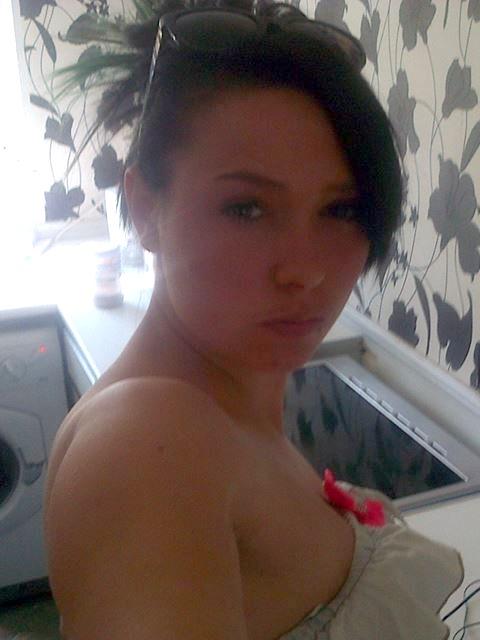 Kent Police has launched a murder investigation after a body was found at the scene of a vehicle fire in Rowhill Road, Dartford at 5.30am this morning.
Officers, with the assistance of the police helicopter, have been conducting searches of the local area as part of their investigations.
No arrests have been made at this stage but enquiries are on-going.
Advertisement
A man who murdered his wife in a staged car accident and tried to kill his second in a copycat crash has launched a fresh bid to clear his name. Malcolm Webster, who's 55, was jailed for a minimum of thirty years for killing Claire Morris from Upchurch, Kent in the planned crash in Aberdeenshire in 1994 and attempting to kill Felicity Drumm in New Zealand in 1999 to claim insurance money. The former nurse, from Guildford, Surrey, was handed the life sentence after being convicted of the crimes in May 2011 following a five-month trial.
A drug dealer's beginning a life sentence tonight, after mowing down a client who cheated him, with his car. The murder happened in Gillingham last January. John Ryall reports
A tenth male has been arrested over the murder of a man who died in a street stabbing. Hassan Mohammed, 24, from Camberwell, south east London, was found dead in York Road, Southend, Essex, at about 7pm on Monday. He had suffered two stab wounds.
A 17-year-old from Southend was arrested by officers last night at an address in Burdett Avenue, Westcliff. He is being questioned at Southend police station. Three other males, one aged 17 and two aged 18, and from north London, who were arrested on Wednesday remain in custody.
Six males aged between 17 and 19 who were arrested on Monday have now been released with no further action in relation to the murder, police added. Witnesses should contact detectives at Southend on 101 or Crimestoppers on 0800 555 111.
Three men who murdered an Italian waiter in Maidstone last year have been sentenced to life imprisonment.
Alexandras Zuravliovas, Salulius Tamoliunas and Linas Zidonas were yesterday found guilty of murder and grievous bodily harm after they drunkenly attacked 20-year old Joelle Leotta at a flat on Lower Stone Street.
Zuravliovas will serve a minimum term of 21 years; the others will be in prison for at least 20 years. The judge said the attack "outrages and horrifies the collective conscience of our community"
Advertisement
Sarah Saunders @SSaundersITV
A man from Folkestone has been sentenced to life in prison for beating a father of two to death in a jealous rage. The court heard that Brian Sharp had become obsessively jealous of his victim's friendship with his girlfriend.
The judge said Sharp had shown 'not one flicker of remorse' after his 'cold hearted and callous attack.' on Tim Clayton, who was sleeping rough at the time.
Sarah Saunders spoke to Mr Clayton's mother and father, Anna and John; his daughter Jess and Det Chief Inspector Paul Fotheringham from Kent Police.
A man from Folkestone has been sentenced to life in prison for beating a homeless man to death in a jealous rage.
Brian Sharp, who's 55, faces at least 18 years in jail before being considered for parole. The court heard Sharp was jealous of Tim Clayton's friendship with his girlfriend. And carried out a sustained assault on his victim in Folkestone last November.
We spoke to Tim's father, John Clayton.
A Folkestone man's been sentenced to life and will serve a minimum of 18 years in prison after being found guilty of murdering a homeless person to death in a jealous rage.
Brian Sharp, 55, of Manor Road, Folkestone, was found guilty of killing Tim Clayton by a jury at Canterbury Crown Court Thursday 26 June.
During the two week trial, the court heard how Sharp had become jealous about the 45-year-old victim's friendship with his on-off girlfriend.
Sharp attacked Mr Clayton as he slept at Europa House in Pound Way on Friday 8th November..
He dragged the victim across the floor out into the open whilst he was still in his sleeping bag and launched a sustained attack, punching and kicking him as he lay defenceless.
Mr Clayton never regained consciousness. He was found in the morning by bank staff arriving for work at 8.20am.
He was airlifted to the Royal Hospital in London, but died in the afternoon on Sunday 10 November.
John and Anna Clayton, Tim's parents, said: 'On 10 November, our precious son Tim was taken from us and we are left with a great void in our lives. His children have lost a dear and loving father and we now have to start to live the rest of our lives with an important member of the family missing.'
A man charged with the murder of a pensioner is due before court today. 70 year old John Wildig died at Southampton General Hospital after being found with multiple stab wounds on Morris Road in the city on Monday night.
Paul Humphries who's 35 and from Morris Road has been remanded in custody to appear at Winchester Crown Court later today.
Load more updates