N-Dubz rapper avoids jail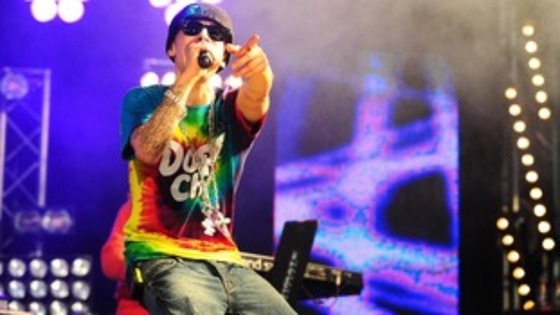 N-Dubz rapper Dappy broke down in tears and shouted 'Yes' after he avoided a jail term when he was sentenced for assault and affray relating to an incident in Surrey.
The singer was given a six-month sentence suspended for 18 months at Guildford Crown Court and ordered to do 150 hours community service. He was also ordered to pay £4,500 compensation and £2,000 in costs.
The 25-year-old had faced a maximum sentence of three years imprisonment after being convicted in connection with a brawl at a petrol station in Guildford.
The court heard during a nine-day trial last month that the pop star became angry and violent after two teenage women "disrespected" him by refusing to get into his car to go to a party at his recording studios, sparking the fight which led to three men being injured.