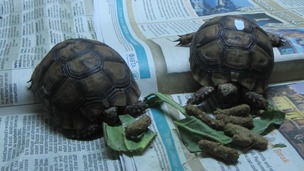 Two endangered tortoises have been found in the van of a man travelling to the UK from Morocco.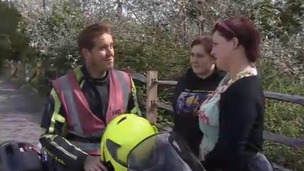 A woman who was revived after a motorbike crash which killed her fiancé, has launched a project to teach others about road safety.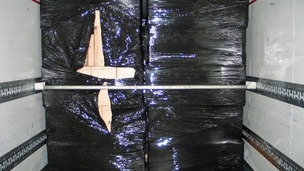 Four men who hid 13 million counterfeit cigarettes in freight loads presented as ice cream, and pizza have been sentenced to 15 years.
Live updates
Lifeboat crew spread Christmas cheer
After what has been a tough year for Newhaven lifeboat station this is their fun video which is both a tribute to crew member Gav "happy days" Butcher who lost his battle with cancer earlier this year. Plus as a huge thank you for the amazing support Newhaven lifeboat has received.
Search resumes for missing teen
More than three weeks since a teenager was swept out to sea, a search has resumed for him.
Police divers have been in the water off West Beach in Newhaven where 14-year-old Dylan Alkins was last seen on October the 27th. Officers want to eliminate search areas in an effort to find him.
Advertisement
Fire at industrial estate
A fire at a factory in Newhaven is being treated as a suspected arson attack. It broke out in a perfume unit at the Hawthorne Industrial Estate in the early hours of the morning. The blaze has caused extensive damage. No-one was hurt.
Fire at industrial estate
Around 60 firefighters have spent the morning at a fire on an industrial estate in Newhaven.
It broke out at a warehouse on Avis Way shortly before 2am.
12 fire engines were at the scene.
No one is believed to be hurt.
An investigation into the cause will be carried out.
Search for boy 'swept away'
Video. The RNLI has provided dramatic footage of their search for 14-year-old Dylan Alkins at Newhaven.
Search for boy 'swept away'
The boy, missing after being swept out to sea, is reported to be 14-year-old Dylan Alkins. A helicopter and lifeboat search was launched. Dylan had been playing with a friend yesterday afternoon. He disappeared under the waves.
Advertisement
Search for boy 'swept away'
A 14-year-old boy who got into difficulties in the sea at Newhaven on Sunday afternoon has still not been found. Search and Rescue teams will make a decision this morning on whether to continue their efforts.
We witnessed the tragic power of the sea at Newhaven yesterday and our thoughts are with the family and friends of the young lad who is sadly still missing. I don't want to see that repeated."
– Superintendent Grenville Wilson
Search for boy 'swept away'
In Newhaven in East Sussex the family of a teenage boy swept into the sea was said to be "distraught". The 14-year-old was playing in the surf at Newhaven when he disappeared. He's still missing and feared dead. The search for him has been called off.
Search for boy 'swept away'
The search operation for the missing boy reported to have been swept away off the coast at Newhaven has been stood down for tonight. It will resume again in the morning. The emergency services have been praised for their efforts in atrocious conditions.
Search for boy 'swept away'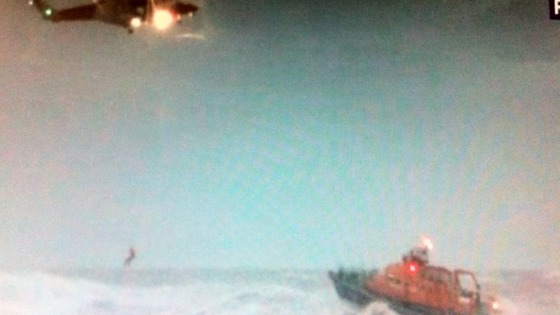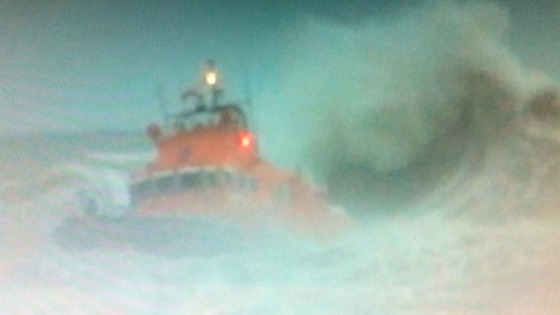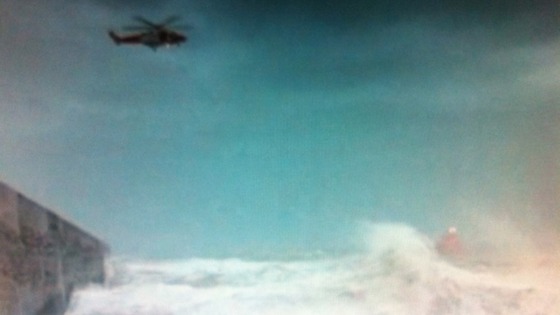 These grainy images from the RNLI video released this evening gave some indication of the appalling conditions which the Coastguard and lifeboat crews are working in as they try and find the missing 14-year-old boy off Newshaven, Sussex.
Load more updates
Back to top