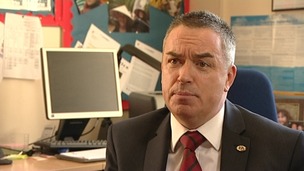 The full letter which head teacher Simon Spiers sent to Michael Gove.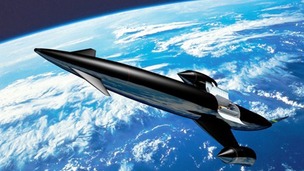 A rocket engine that could revolutionise space flight and air travel has been given a £60 million boost by the Government.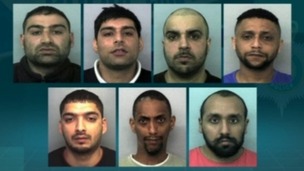 Police and social services missed chances to stop the gang, who were today sentenced to between 7 years and life in prison.
Live updates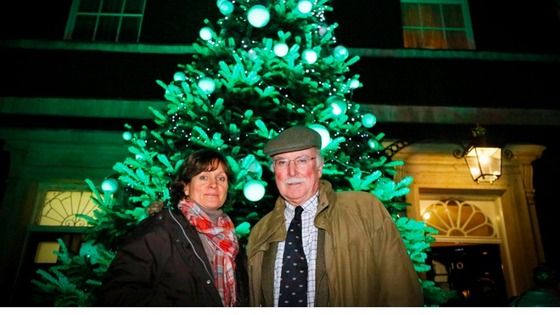 A Christmas tree grower from Watlington in Oxfordshire delivered a tree to take up residence outside Number 10 Downing Street.
Andrew Ingram won the coveted title of Champion Christmas Tree Grower at the 15th Annual British Christmas Tree Growers Association Competition in October.
Andrew, who also won the champion title two years ago, had the honour of delivering a Christmas tree to stand outside 10 Downing Street.
Detention centre demo
Demonstrators gathered outside an immigration detention centre in Oxfordshire today to mark 20 years since it opened. The first detainees were brought to Campsfield in November 1993.
Since then campaigners say more than 25,000 people have been held there under the Immigration Act without charge or time limit. Former Campsfield inmate Paulette Bongsuiru-Mengnjo Former spoke to Meridian about about the demonstration.
Advertisement
ITV Meridian travel news
The Highways Agency says the northbound A34 is likely ot be closed between the A4130, Milton and the A415, Abingdon, throughout the day and into this evening's rush hour.
The road is closed following an accident, which happened at around 4.40am this morning, involving two HGVs. The Highways Agency and Thames Valley Police are working to reopen the carriageway.
The operation to remove the lorries has been complicated because the load on one of them has shifted. There is also a diesel on the carriageway which will need to be cleared up. There are long delays on other roads in the area.
Your Tuesday travel
Delays and queueing traffic due to earlier accident, a lorry involved on A4130 in both directions between A34 (Milton Interchange) and B4493. All lanes have been re-opened.
Both lanes were closed since around 05:50 in the single lane carriageway section as Ambulance services attended the scene. Delays still remain around the area which is also not helped by the problems on the A34.
Your Tuesday travel
There are delays and queueing traffic due to an earlier accident, two lorries involved on A34 Northbound between A4130 (Milton Interchange) and A415 Marcham Road ( Marcham Interchange), congestion to A4185 (Chilton Interchange).
All lanes have been re-opened. Was closed since just before 04:20 after a lorry struck a roadworks vehicle. The road re-opened at around 07:30. Delays remain back to Chilton. Also not helped by the problems on the A4130.
Your Tuesday travel
The A34 Northbound closed, slow traffic due to accident, two lorries involved between A4130 (Milton Interchange) and A415 Marcham Road (Marcham Interchange).
Advertisement
Activist freed from Russian jail
A Greenpeace activist from Oxfordshire is finally free tonight after spending almost ten weeks in a Russian detention centre.
Philip Ball from Chipping Norton was among 30 people arrested during a protest at a oil platform in the artic. Mel Bloor reports.
Minister visits proposed Hydro project site
The Minister for Energy and Climate Change was in Oxfordshire today to visit the site of a proposed hydro scheme on the River Thames. The plant in Abingdon will provide electricity for 200 homes and is the brainchild of a group of local residents.
ITV Meridian spoke to Rt Hon Greg Barker MP and MP for Oxford West and Abingdon, Nicola Blackwood.
Activist freed from Russian jail
The brother of a Greenpeace activist freed from a Russian jail has welcomed news of his sibling's release. Steve Ball spoke to ITV Meridian earlier this year about his brother Phil's arrest. Phil Ball, from Oxford, was one of thirty people detained while on the Arctic Sunrise ship in September.
"It's absolutely brilliant news. After two months in jail he could have done without another weekend behind bars, but it's a great relief to know he's finally out and able to talk to his friends and colleagues.

Our thoughts though are still with Colin's family – it's great to see people from the four corners of the world calling for his immediate release and I do hope he'll be able to join the other 29 soon."
– Steve Ball, Brother of freed activist Phil Ball
"This is news we've been waiting for all weekend, but of course our hearts and thoughts remain with Colin Russell and his family.

Since being reunited after their release, our friends in St Petersburg have swapped stories, tears and experiences, hugged friends and each other and told of their great resolve and commitment to defending the Arctic against oil drilling and climate change.

This is not over yet and none of us will be truly happy until all of the Arctic 30 have been released from detention and the charges against them dropped."
– Ben Ayliffe, Arctic campaigner at Greenpeace International
Activist freed from Russian jail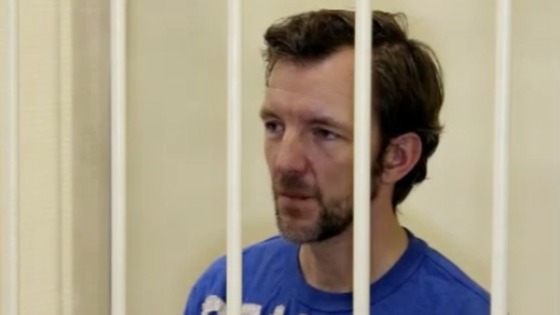 A man from Oxfordshire arrested in Russia during a Greenpeace protest at sea has been freed from jail. Phil Ball is the last of the six British people to be released by the Russian authorities.
The Oxford resident was granted bail last week, but remained in detention before being released by a court in St Petersberg today.
Greenpeace's 'Arctic Sunrise' ship was seized by the Russian authorities, and the 28 activists and two freelance journalists on board were arrested on 18th September 2013.
Load more updates
Back to top