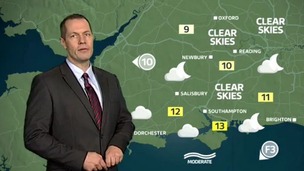 James Wright has the forecast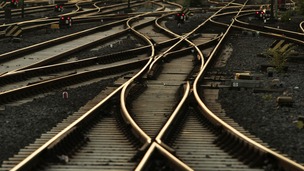 Rail fares have been rising faster than the rate of inflation for more than a decade. So how do you make your money go the furthest by rail?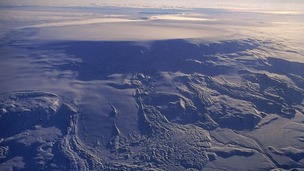 The aviation industry is closely monitoring an Icelandic volcano at risk of eruption because of fears it may cause major disruption.
Live updates
Chronic shortage of bricks threatens housebuilding
With high house prices in South, many people can't afford to move - so they look at extending their homes - as a way of making more space. But they're coming up against a brick wall.
Yes, a chronic shortage of bricks means your builder could be waiting for up to a year, before receiving the right ones for the job. In an exclusive report, Cary Johnston has been to meet ... Bob the builder.
ITV Meridian weather
More rain on the way - Manali Lukha has the forecast
Forecast for the West.
Forecast for the East.
Advertisement
New road schemes confirmed for the region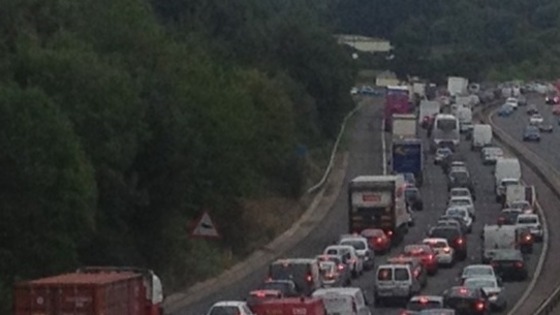 The Government has today confirmed the key road schemes it plans to take forward in the next Parliament. All the schemes have been announced before apart from an upgrade to the A303 which it hopes to make public in the Autumn Statement.
£24 billion will be spent on roads which it says is the biggest amount since the 1970's and six times more than in recent years. By 2021 is says there will be 900 more miles of extra lanes.
Critics say the announcement contained nothing new and falls short of what is needed to bring our roads up to a good standard. £9 billion will be spent on maintenance and £6 billion on resurfacing 3,000 miles of main roads. They also point out a change of Government could make major changes or axe some of the schemes.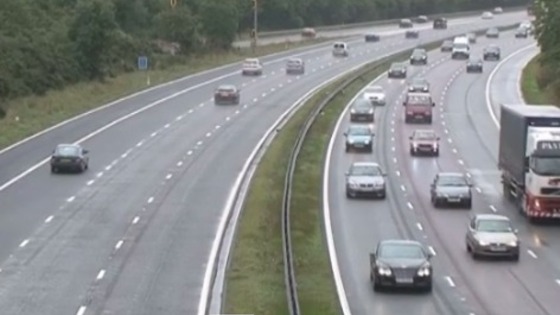 Key improvement schemes include new by-passes and turning motorway hard shoulders into running lanes.
These are the planned schemes to start after the next election:
A21 Tonbridge - Pembury - New bypass M4 J3-12 Extra running lane A2 Bean - Junction improvement A2 Ebbsfleet - Junction improvement A27 - Chichester Bypass M23 J8-10 - Extra running lane M27 J4-11 - Extra running lane M20 J10a - Junction improvement M3 J9-14 - Extra running lane M20 J3-5 - Extra running lane
Roads Minister John Hayes said, " As a crucial part of our long-term economic plan to secure a brighter future for Britain, we are fixing problems that have been created by governments of the past by delivering around 35% more capacity on our roads than was delivered in the nine years up to 2010. It is because of the difficult decisions that this Government has taken that we are able to triple investment in our major roads to over £3 billion a year up to 2021. "We're doing this with great care for our environment. This extra capacity will be achieved mainly by the use of smart motorways and selective widening to minimise the environmental impact..."
First Great Western seat upgrade
First Great Western has been showing off a new look for its first class carriages with a brand new logo on the seats.
It's part of major changes to the companies fleet of high speed trains which will see fewer first class seats to make way for more in standard class.
Over the next year scores of carriages will be improved which is part of a £13 million upgrade.
Fred Dinenage takes part in the Ice Bucket Challenge to raise awareness of motor neurone disease
Test Valley named best place to live
Test Valley has been named the overall best place to live in England and Wales, according to a recent report by the Daily Telegraph.
Over 7,000 areas across England and Wales with a population between 5,000 and 15,000 were ranked on variables including average household income, crime rates, health, home ownership and economic activity.
Leader of Test Valley Borough Council, Councillor Ian Carr, said: "This is a great result for Test Valley and naturally we are pleased that our area has been recognised for some of the important factors that enhance quality of life. We are very proud of the borough and we will continue our work at Test Valley Borough Council to ensure that the area remains attractive in as many social, environmental and economic ways as possible."
The report considered areas with between 2,000 and 6,000 households and was based on official data predominantly from the 2011 census. Judges were also impressed by other regions in the south including Berkshire, Oxfordshire and other parts of Hampshire.
Advertisement
Weather forecast for the Meridian region
More than one-and-a-half inches of rain has fallen in 24 hours with more wet weather forecast for the coming days, and three flood alerts are in place in the South East.
The Met Office has issued a yellow severe weather warning for rain while the Environment Agency has four flood alerts in place, meaning flooding is possible - three in the South East and one in the Midlands.
Many other places also experienced similar levels of rain, with the Bank Holiday weekend a washout for the south east of England in particular.
Met Office forecaster Dan Williams said: "It's been a pretty wet 24 hours. It sums up a fairly wet Bank Holiday Monday across most of the UK, which is extending with quite a few showers around in the South."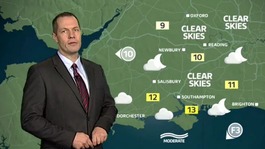 London Bridge commuters warned of disruption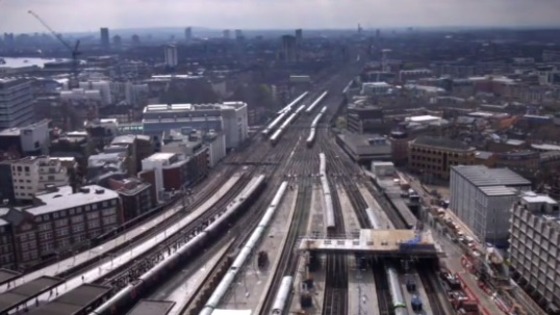 Up until Sunday 31st August, part of London Bridge station will be closed and no First Capital Connect or Southern services will be calling at London Bridge. Southeastern services will be able to call as normal.
Network Rail says it will also affect Southern services to and from London Victoria and some other Southern routes, where an alternative timetable is running on most routes.
London Bridge commuters warned of disruption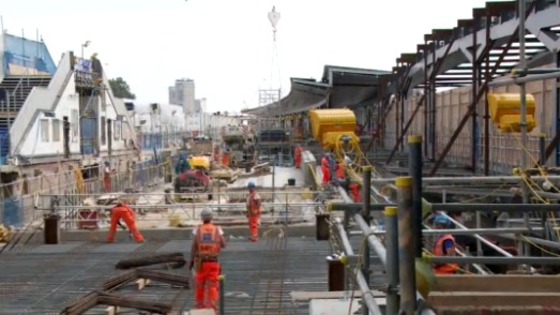 Commuters who travel through London Bridge station are being advised to check before they travel this week. Part of the station and routes from there will be closed to allow for work to continue on the £6.5 billion Thameslink Programme. Up to 50,000 commuters travelling between the capital and Brighton will be affected every hour,
Load more updates
Back to top