Awful weather today. Please drive carefully. Slow down, watch for standing water and cautious of flying/fallen debris. #battondownthehatches
Our service is currently suspended due to adverse weather conditions. Please call 01983 717717 for immediate service updates.
Advertisement
Strong winds mean flights may be subject to delay & cancellation. Check your flight status with your airline: http://t.co/hoGvk7noFX
Driver and riders are being warned to take extra care to avoid collisions with deer during the rutting season
Road safety organisation GEM Motoring Assist deer are on the move as October is breeding time, and that means deer will be more prevalent.
They added that deer are at their most active at dawn and dusk, so their activity coincides with times when the roads are at their busiest, through the morning and evening rush hours.
It's believed there's a deer population in the UK of more than two million, and recent research shows around 75,000 are involved in vehicle collisions each year, with 10,000 killed instantly.
The human death toll from deer collisions ranges between 10 and 20 annually, and industry estimates put the cost of damage to vehicles alone to be at least £17 million.
Service is suspended on Hovertravel between Ryde and Southsea due to adverse weather conditions.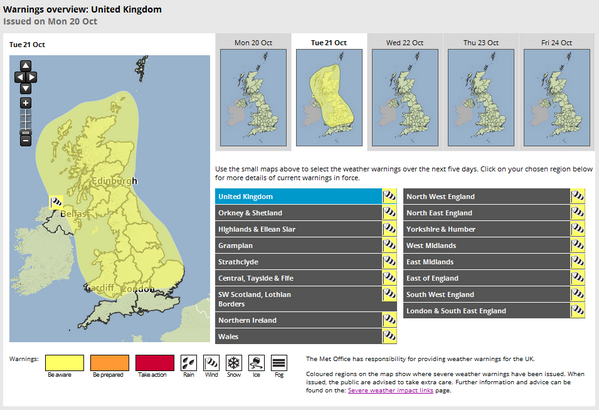 Heathrow is advising passengers to check before they head to the airport as the tail end of Hurricane Gonzalo brings heavy rain and strong winds.
Gusts of up to 80 miles per hour are expected and the Met Office has issued a "yellow" weather warning. Up to 10 % of flights could be cancelled.
Advertisement
The Slow Mo Guys, who film stunts in slow-motion have now notched up more than 420 million views on Youtube.
Gavin Free and Daniel Gruchy, who grew up in Thame, use a high-speed camera to show everything from exploding water balloons to bullets through watermelons, one hundred times slower than the human eye can see.
The pair have quickly become internet sensations, even appearing on The Tonight Show with Jimmy Fallon in the United States.
A spokesman for the Department of Energy and Climate Change said: "The lights will not go out this winter.
"Up and down the country there are power stations on stand-by that can start pumping out power when needed, and the Government has given National Grid the extra powers it needs to ensure there is enough electricity to keep the lights on.
"There have been some unexpected closures over the past few months and National Grid is buying some extra energy supply to make up for any shortfall.
"The Government will continue to work with National Grid and energy providers to make sure the system remains secure over the coming months."
Load more updates