Police who raided a guesthouse as part on an investigation into alleged sexual exploitation have confirmed a further seven properties across Oxford were also searched.
The property searches were linked to the arrest of a 45-year-old man at the Athena Guest House in Cowley Road which was the subject of a multi-agency warrant executed last night at 8pm by 20 officers under Section 8 of the Police and Criminal Evidence Act 1984.
The warrant was in relation to a report received by police about possible prostitution and sexual exploitation in Oxford.
It was also attended by representatives from Oxford City Council, the multi-agency Kingfisher unit, based at Cowley Police Station, and the Elmore Independent Trauma Adviser Team.
The 45-year-old man was arrested on suspicion of intentionally arrange / facilitate entry into the UK of a person with a view to engaging in sexual exploitation. He is still in police custody.
A 25-year-old woman was also arrested on suspicion of intentionally arrange / facilitate entry into the UK of a person with a view to engaging in sexual exploitation. She is also in police custody
Four other women were taken from the guest house.
They were supported by specially trained officers and are currently receiving ongoing care.
Local Policing Area Commander Supt Christian Bunt said: "We take every report of possible prostitution and sexual exploitation extremely seriously and will continue to target premises across the city, which are involved in this kind activity.
"We would like to thank local residents for their patience regarding last night's warrant and we have increased patrols on Cowley Road in the aftermath of our work.
"If anyone knows someone that might be at risk of sexual exploitation, please contact us on 101."
Lucy Butler, Deputy Director for Children, Education and Families at Oxfordshire County Council, said: "The Kingfisher team was involved in the planning and preparation for this warrant.
"Social workers were on hand to help the women in the immediate aftermath of the warrant.
"This again illustrates the strong ongoing partnership that we have with Thames Valley Police and others when tackling issues such as exploitation."
Oxford City Councillor Dee Sinclair, Board Member for Crime and Community Response said: "Oxford City Council will continue to join forces with the police and other partners to tackle crime.
"The combination of police powers and regulatory powers available to local authorities means no stone is left unturned in targeting perpetrators, whilst ensuring that victims are given the support they need."
Advertisement
A man and a woman have been arrested following a raid at a guest house in Oxford by police investigating sexual exploitation. The raid was carried out at the Athena guest house in Cowley Road yesterday evening. Five women were taken to a place of safety. It's the latest investigation by Thames Valley police into the exploitation of women and young girls. This report is from Juliette Fletcher.
Traffic volumes around the Bicester area have returned to normal levels after heavy traffic because of Black Friday,
There have been ongoing problems around the Bicester Village shopping outlet,
Bicester Village spokeswoman Miranda Markham said: "If you are considering travelling to Bicester Village, we would recommend you travel after the rush hour peak.
"Bicester Village will be open until midnight."
Thames Valley Police is asking the public stuck in traffic not to contact police on 101 for general updates.
Regular updates will be given through local radio and Twitter, via the Roads Policing account @tvprp.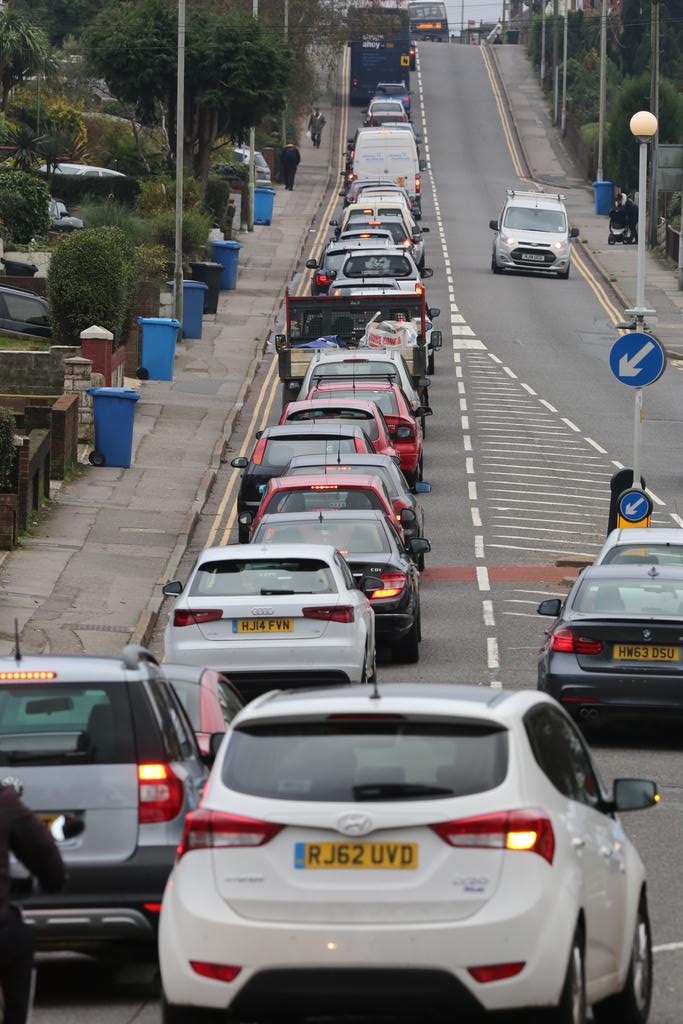 Advertisement
If you buy goods over the internet or by mail order from outside the EU, you will have to pay VAT if the value of the package is over £15. Above that limit it will attract the full VAT rate on the full item value, not just the value above the allowance.
Since 1 April 2012, all mail order imports from the Channel Islands are subject to VAT regardless of their value.
If someone sends you a gift from outside the EU, import VAT will only be due if the package is valued at over £36. To qualify as a gift, the item must be sent from one private individual to another, with no money changing hands. If the value exceeds £36, VAT will be calculated on the full item value, not just the value above the allowance.
If the goods are over £135 in value, customs duty may also be due, although this will depend on what they are and where they have been sent from. Where the actual amount of duty due is less than £9, this will not be charged.
Excise duty is always due on all alcohol and tobacco products purchased online or by mail order.
Arriving in the UK by commercial sea or air transport from a non-EU country, you can bring in up to £390 worth of goods for personal use without paying customs duty or VAT (excluding tobacco and alcohol, which have separate allowances). Arriving by other means, including by private plane or boat for pleasure purposes, you can bring in goods up to the value of £270. Above these allowances and up to £630, there is a duty flat rate of 2.5%.
Detailed information on the non-EU limits for alcohol and tobacco products can be found on HMRC's website at http://www.hmrc.gov.uk/customs/arriving/arrivingnoneu.htm
Extraordinary scenes show just how far shoppers will go to grab a bargain this Black Friday.
Thames Valley Police has released video of a raid on an Oxford guest house as they investigate alleged sexual exploitation.
Load more updates