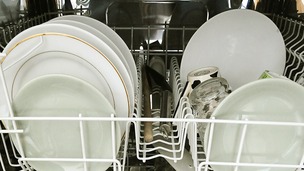 Hotpoint has issued a new safety recall notices over an electrical fault that poses a potential fire risk.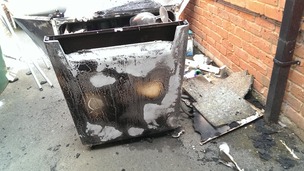 Hotpoint and Indesit have issued a safety recall over a component that poses a potential fire risk. Here is how to check your dishwasher.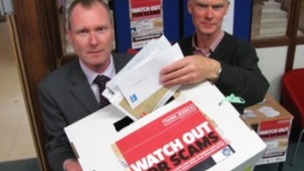 'Scamnesty' boxes where people can dispose of scam mail will be popping up around Oxfordshire in May.
Live updates
Controversy over Immigration Street show
A community has clashed with television producers over a new documentary being made in their street.
Filming for 'Immigration Street' is already underway on Derby Road in the Northam area of Southampton. It's being made by the same people who produced the controversial documentary 'Benefits Street' filmed in Birmingham.
The documentary makers say Derby Road has been chosen because more than half of residents were born outside of the UK. But some people in the neighbourhood fear the programme will cause tension and negativity. Richard Slee reports.
MH17 black box recorders arrive in Farnborough
The two black boxes from flight MH17 have arrived in Farnborough six days after the crash which claimed almost 300 lives. As some of the bodies were flown to the Netherlands from the crash site in Ukraine - the Dutch government asked for the UK's help in analysing the plane's data. Kate Bunkall sends this report.
Advertisement
Peaches Geldof inquest takes place today
The inquest into Peaches Geldof's death has found that she died after taking high purity heroin at her home in Wrotham.
There is an ongoing investigation into who supplied Ms Geldof with the heroin.
The last known movements by Peaches on Sunday 6th April saw Peaches post a picture with her mother onto 'Instagram'.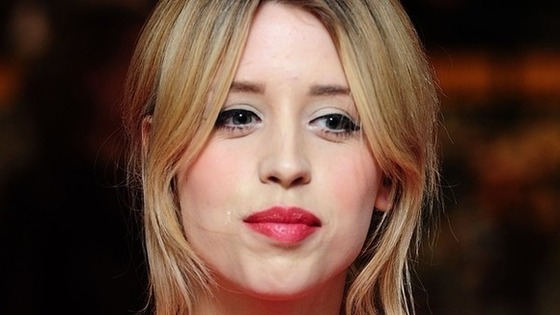 The last known contact Peaches had is at 7:45pm when she had a telephone conversation with a friend she had recently sent a message to.
Various people, including Thomas Cohen made attempts to contact Peaches as the evening progressed; Thomas made a call to Peaches that night but got no response.
On Monday 7th April, Thomas Cohen made repeated efforts to contact his wife but had no success.
He arrived at the home address with his mother where he went upstairs thinking that Peaches was asleep.
Thomas then located Peaches in a spare bedroom - where it became obvious to him that she was dead.
Peaches was located on the edge of a bed and was slumped forward onto the bed.
Peaches Geldof inquest takes place today
The initial assessment of the scene found that Peaches had taken heroin and collapsed and died on the bed.
Detailed searches of the whole premises took place and located heroin and various items used for the preparation and consumption of heroin.
Next to the bed was a box containing a capped syringe with a small amount of a brown fluid left in the main chamber and some residue/fluid inside the cap - which forensics have found to contain traces of heroin.
Persons taking heroin on a regular basis develop a tolerance to the drug, and such individuals can use doses that would be toxic, or fatal, to people with no tolerance. However, tolerance to heroin (and other opiate drugs) appears to be lost fairly rapidly when users cease to use the drug, and deaths commonly occur in people who have previously been tolerant and have returned to using heroin"
– Dr Harris
ITV Meridian latest weather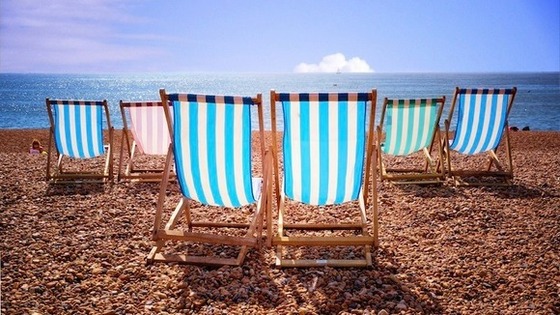 The South was the hottest place in the country yesterday and temperatures are set to reach sizzling highs again today
With a high of 30C (86F) expected in the south of England Britons will be bathing in warmer climes than parts of Portugal and Spain.
Yesterday's high of 29.9C (85F) in Solent, Hampshire could be beaten, according to the Met Office, which predicted highs will continue until the weekend.
The hot weather brings with it a risk of heavy downpours though, forecasters warned, adding that rain could hit the south west this week.
A major bypass in Oxfordshire will shut for seven weeks to enable £3.5m resurfacing work on the road.
The A420 Shrivenham bypass will shut between Watchfield and Lower Bourton from Wednesday.
Oxfordshire County Council has warned drivers to expect "severe delays" but said crews would work extra shifts to finish the job as quickly as possible.
Diversions will be in place for all traffic travelling between Oxford and Swindon.
Heavy goods vehicles over 7.5 tonnes will be re-routed via the A34/M4.
About 20,000 vehicles are estimated to use the route each day.
This section of the A420 is failing rapidly and needs to be reconstructed. Our engineers will be working hard to renew the road, clean the drainage and replace the safety barrier.

"It is a big job, but one that needs to be done. All road users will be affected by the work and severe delays are to be expected.

"However I am sure that the short-term pain will be worth the long-term gain as the road should not need further repairs for many years."
– David Nimmo Smith, Oxfordshire County Council's cabinet member for transport
Advertisement
A water well that is said to have been built by King Henry II for his mistress is being restored at Blenheim Palace.
It dates back to the 12th century - making the Oxfordshire archaeological landmark more than 850 years old.
It is believed the well was originally a bathing place that King Henry ll built for his mistress, the 'Fair' Rosamund de Clifford, adjacent to his Royal Manor sometime in the middle of the 12th century.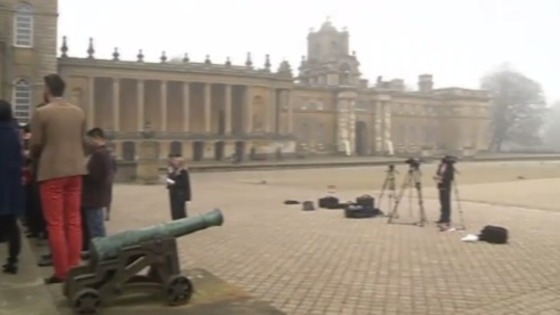 In the 19th and early 20th century she became a popular subject for artists from the Pre Raphaelite Brotherhood including Dante Gabriel Rossetti, Edward Burne-Jones and John Waterhouse.
Until recently spring water from the well, which is located close to the lake overlooking the Palace was bottled and sold to visitors.
Today the well consists of a spring of water that flows from a stone wall in to a shallow pool surrounded by flagstones which was created as part of 'Capability' Brown's landscaping of the park.
Fair Rosamond's Well is one of the most mysterious, historic and romantic locations in the country.

"It has been an inspiration for writers and artists down through the years and has been a focal point for more than eight centuries, attracting visitors from around the world.

"Over recent decades the well has become somewhat overgrown and at risk of becoming damaged.

"Our plan is to sympathetically restore the surviving well and its surrounding area and to provide people with lots more information about its rich past," he added.
– Roy Cox, Blenheim Palace's Rural Enterprises Manager
Passengers are the worst driving distraction
The worst driving distraction has been revealed in a nationwide poll as adult passengers.
In a survey of more than 18,000 people, 38% said their attention was diverted by other people in the car.
The survey asked "Have you been distracted, had a near miss or a crash caused by any of the following whilst driving over the past 12 months?" and found the more traditional distractions still pose the biggest threat...
Adult passengers – 18%
Twiddling with the radio – 16%
Children in the car – 14%
Operating the sat nav – 13%
Mobile phone conversation – 12%
Eating a sandwich – 9%
Drinking a coffee, water, etc – 7%
Texting – 5%
Emailing – 1%
Checking social media – 1%
Smoking – 1%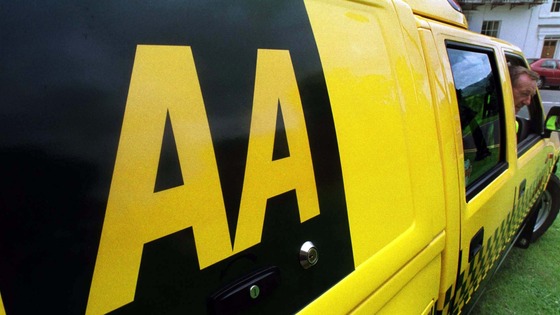 Overall, of the 6,867 respondents distracted, 548 had a near miss and 106 had a crash.
However, mobile phones, the only technology category in the 'impairment or distraction', showed a higher death rate compared to other in-car distractions.
The 17 deaths, set against a total of 548 casualties attributed to use of mobile phones, gives a fatality rate of 3%.
Although human distractions remain the biggest in-car threat, the figures for sat-navs and mobile phones give a warning for what might happen in the future as 'infotainment' and other technology become more commonplace.

The higher kill rate for mobile phone-related reported accidents provides a strong wake-up call.

The Transport Secretary has floated the idea of 6 penalty points for using a hand-held mobile.

If this proposal was backed by an information and enforcement campaign, it could begin to change the daily dangers that the majority of our members see with drivers texting and tweeting at the wheel."
– Edmund King, the AA's president
As the school holidays are approaching, the Highways Agency are warning caravan drivers to be extra cautious on the roads. In the south of England alone, there are two hundred and eighty incidents. David Wood has this report.
Birthday celebrations for Prince George
Lego are hosting a birthday party with a difference for the youngest member of the royal family, Prince George.
Royal guests included Prince George himself – newly created to mark his birthday as a toddler made from 15 individual lego bricks – his parents, the Duke and Duchess of Cambridge, and both sets of grandparents – the Duke and Duchess of Cornwall, and Michael and Carole Middleton.
His great-grandparents were also there, Her Majesty the Queen and the Duke of Edinburgh, as well as his uncle Prince Harry and Aunt Pippa Middleton.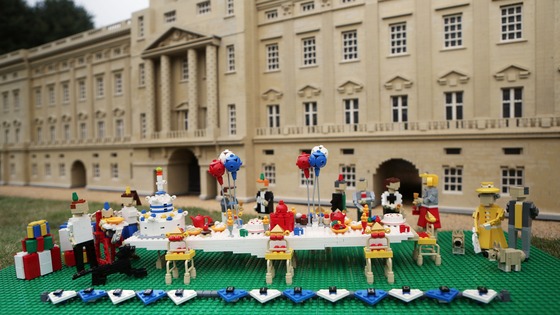 We have a lot of fun with our tiny LEGO Royals – we recently gave our Royal ladies a Royal Ascot makeover with bespoke hats designed exclusively for us by the Queen's Milliner, and our announcement of Prince George's birth last year was a real crowd pleaser. We hope people will be just as delighted with our special LEGOLAND birthday party."
– Sue Kemp, Divisional Director of the LEGOLAND Windsor Resort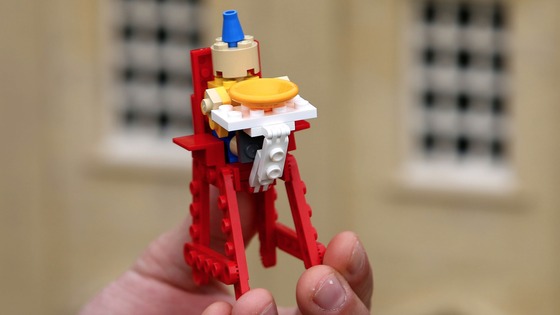 Load more updates
Back to top