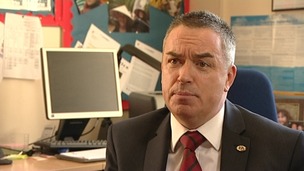 The full letter which head teacher Simon Spiers sent to Michael Gove.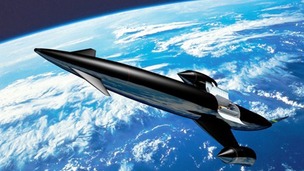 A rocket engine that could revolutionise space flight and air travel has been given a £60 million boost by the Government.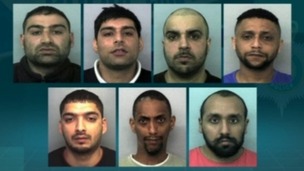 Police and social services missed chances to stop the gang, who were today sentenced to between 7 years and life in prison.
Live updates
Activist freed from Russian jail
Phil Ball, the Greenpeace activist who is being held in Moscow, has been granted bail.
Ball, from Chipping Norton, was part of a group arrested in Russia when they tried to board an oil platform in protest over plans to develop off-shore fields in the Arctic.
Activist freed from Russian jail
A Greenpeace activist from Oxfordshire, who is being held in Moscow, is expected to be granted bail today.
Phil Ball, from Chipping Norton, was part of a group arrested in the Russian capital when they tried to board an oil platform in protest over plans to develop off-shore oil fields in the Arctic.
Seven others have already been bailed.
Advertisement
Woman avoids jail after £9K benefits fraud conviction
A 46-year-old woman has been given a suspended 12 week custodial sentence after pleading guilty to benefit fraud after dishonestly claiming over £9000.
Penny Smith was charged with dishonestly obtaining Housing Benefit, Council Tax Benefit and Income Support between July 2011 and February 2013.
Mrs Smith, from St Ebbes, claimed a total of £9075.33 and was sentenced at Oxford Magistrates' Court to 12 weeks custody suspended for 12 months. She also has to obey a three month curfew between the hours of 6pm and 6am as well as paying £350 costs.
She will have to pay back the overpaid benefit to both Oxford City Council and the Department for Work and Pensions.
Bail fight for Greenpeace activists
Greenpeace activists, including an Oxfordshire man, are appearing in court in Russia.
Phil Ball, of Chipping Norton, is one of the so-called Arctic 30 who are fighting for releasing after being arrested for scaling an oil platform.
School history revealed online
Have you ever wondered what school was like in the 1800s or what subjects were on the curriculum? A new online project at a school in Oxfordshire means you can now find out.
Abingdon School has released a collection of photographs from its past which include a rulebook from 1928 and a maths book from 1776. Mel Bloor has been to have a look.
She spoke to school archivist Sarah Wearne and pupils Archie Williams, William Sheffield and Yazan Odeh.
Car hit by train in Oxfordshire
Safety at level crossings is under the spotlight after a car was hit by a train in Oxfordshire last night. Emergency services were called to Sandy Lane in Yarnton . The woman who's in her forties and from Banbury, was cut free from the vehicle. Penny Silvester reports.
Advertisement
Scheme to stop ash cloud chaos
In 2010 a volcanic ash cloud, caused days of disruption for air passengers, and scientists say it could happen again.
That's why a new system has been developed by experts from the south, that can detect exactly where the ash is, allowing planes to fly around it.
The results of a trial have been revealed in Toulouse. Our Transport Correspondent Mike Pearse spoke to teacher Clare Downey and Easyjet's Ian Davies, plus a scientist and a pilot at Gatwick Airport.
Scheme to stop ash cloud chaos
It has been revealed that a new system to stop chaos at our airports when volcano's erupt has been successfully trailed.
The technology has been designed by an expert from Oxfordshire.
In 2010, every airport in the region was brought to a standstill because of the ash from a volcano in Iceland.
Now a new sensor which uses infrared technology has been developed that can detect it and allow planes to fly round the ash with the skies kept open.
As part of the test, one tonne of ash was put into the air from Iceland to re-create an ash cloud. Those behind the test say it detected the problem and in future could lead to much less disruption.
The tests were carried out by the biggest airline at Gatwick, Easyjet, and Airbus who build planes.
Oldest maps go up for sale
A special auction is taking place a Sotheby's - and it's all to do with old maps. The event includes playing cards - which feature the oldest ever maps of each county. As David Wood reports, the auction should attract a lot of interest.
Transport Secretary to be grilled over HS2 claims
The Transport Secretary is to face a grilling by MP's over a report that claimed HS2 would boost the UK economy by £15 billion a year. Patrick McLoughlin, as well as the report's authors, have been summoned to appear before the Commons Transport Select Committee to explain the controversial report.
Mr McLoughlin had used the report's findings to gain support for the £50 billion HS2 project. But it was later revealed while some areas would grow because of the new rail line others would lose out. He faces claims "only positive and selective elements" of the report were made public.
That's because while some areas would see investment it would be at the expense of others away from new stations on the line. For example Buckinghamshire could lose out by £100 million. The line runs through parts of Oxfordshire and Buckinghamshire.
Load more updates
Back to top