Live updates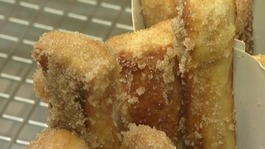 Businesses in the South are examining the implications of the government's u-turn on the so-called 'pasty tax'.
Read the full story
'Pasty tax' u-turn implications
Hot food firms in the South are looking at the implications of the Chancellor's u-turn on his so-called 'pasty tax'. George Osborne had proposed a 20% tax on hot baked snacks including pasties and pies.
Now however the tax will only apply to cooked pies and pasties that are kept hot, but not those that are still warm after coming from the oven.
Advertisement
Not enough dough!
A business in Berkshire is putting its plans to expand on hold because of the so-called "pasty tax" . Auntie Anne's sells freshly baked pretzels. The government may introduce VAT on hot takeaway food which could cost customers £900,000 a year.
Robert Burton the Managing Director says it will have a real impact on sales.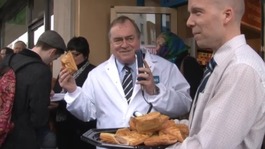 The former Deputy Prime Minister, John Prescott has been to Brighton to protest about the 'pasty tax' on hot takeaway food.
Read the full story
Back to top