Sussex theatre destroyed by fire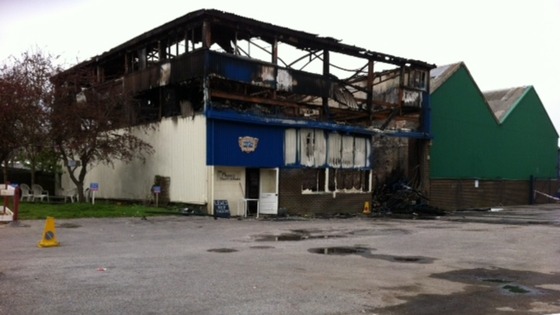 The fire that destroyed the Phoenix Theatre & Studios in Lewes is believed to have been started accidentally by a wood burning stove on one of the upper floors, according to East Sussex Fire & Rescue Service.
Up to seventy firefighters tackled the blaze last night. Crews were called to the scene shortly after 6pm. They managed to stop the fire spreading to other neighbouring buildings. The fire was out by 9.30pm, but crews remained at the site until 6am this morning damping down the embers.