Officers in Dorchester are appealing for the help of the public after a selection of valuable poems were recovered in the town. Approximately 50 representations of Thomas Hardy poems were seized by police in Dorchester on 2nd January – the owner has not been identified.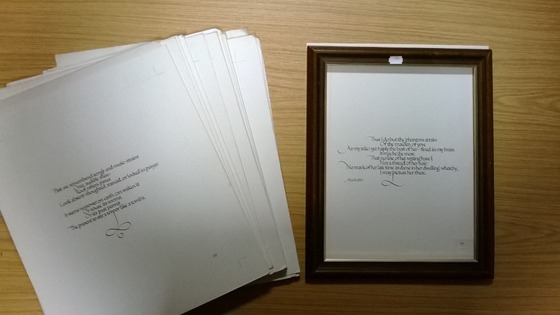 Police Constable Mark Powell, of Dorchester police, said: "The poems are written in original calligraphy on white card and are 36 centimetres by 41 centimetres in size.
"We hope that someone recognises them from the image and will help us to find the rightful owner. It is possible that they have been stolen and the owner has not yet realised that they are missing."