Police car falls victim to the floods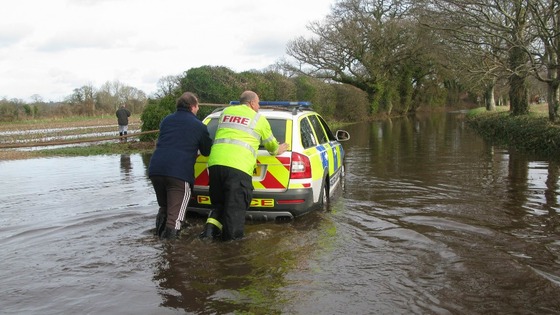 Hampshire Police needed a helping hand this morning after getting stuck in flood water. They'd been helping stranded motorists at Derritt Lane in Bransgore.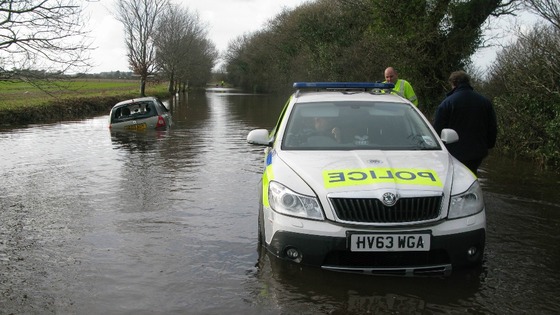 But they got more than they bargained for and had to be pushed out by Wessex Fire and Rescue.