Exmoor ponies return to Broadwater Warren
Some rather unusual gardeners have arrived to help with pruning the heather and controlling young birch saplings. Six Exmoor ponies have reported for duty at the RSPB's Broadwater Warren reserve in east Sussex and will stay until September.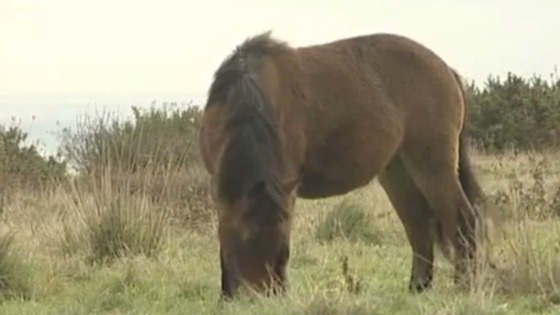 They are descendants of native feral ponies who have roamed the UK's wild places from ancient times, and are still found on Exmoor. The ponies at Broadwater Warren are semi-wild and visitors to the reserve should not feed or try to pet them.