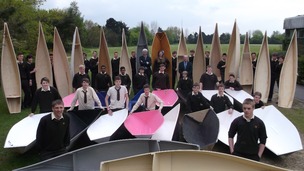 They design and build boats as part of their GCSE coursework.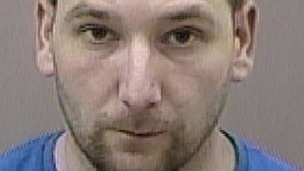 Dorset Police are searching for a man who breached the terms of his release from prison. The public has been warned not to approach him.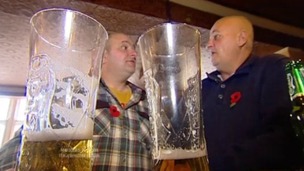 A man has been reunited with his two sons in Dorset after fifty years apart.
Live updates
Two hospitalised after fire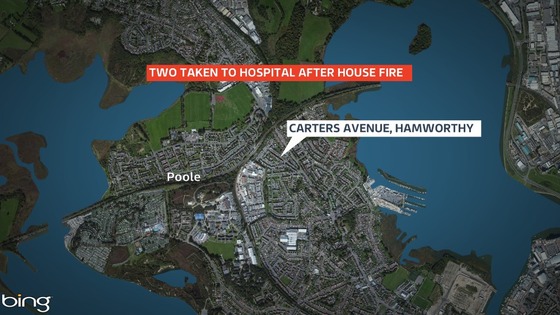 Two people were taken to hospital after a house fire in Poole during the early hours. The fire broke out at 1.40am today in Carters Avenue, Hamworthy. Four fire crews attended the scene after the fire started in a first floor bedroom. Two people were taken to hospital as a precaution.
Dorset Fire and Rescue said a working smoke detector alerted one of the occupants who then assisted the other to safety. The spokesperson added: 'Without the presence of the smoke detector the outcome would have been far worse.'
Missing Poole woman
Police in Poole are becoming increasingly concerned for the welfare of a missing 28-year-old woman from the Upton area of the town.
Charlotte Denton was last seen at her home address on Sandy Lane in Upton at around 7am this morning, Thursday 21 November 2013.
She has straight white and pink shoulder length hair. She has four or five piercings around her mouth as well as a nose stud.
Charlotte also has tattoos on her shoulders and arms, and was last seen wearing black jeans, a black coat and black Doctor Martin branded shoes.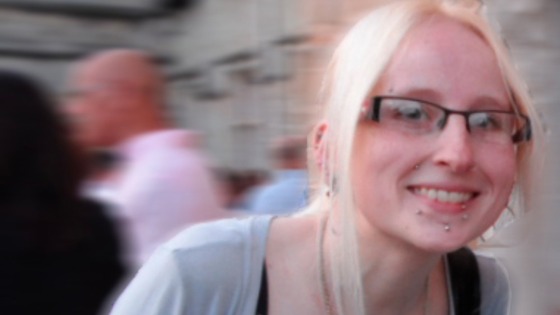 Police are urging anyone who has seen a woman matching her description to contact police on 101.
Advertisement
Charity collection tin stolen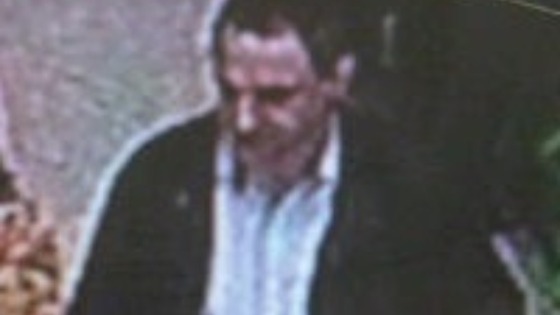 Police in Poole are appealing for witnesses after a poppy appeal collection tin was stolen from a shop in the Branksome area of the town. Officers have releasing CCTV images of two people they wish to speak with.
The incident happened at around 1.15pm on Monday 4 November 2013 at the Co-op on Ashley Road.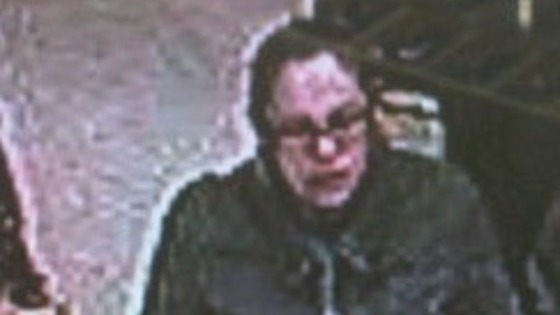 World War II mission retraced
They were terribly injured serving their country - one of them lost both legs and an arm. Yet a group of amputee soldiers and veterans are planning to honour the fallen of the Second World War by retracing a famous daring mission.
Operation Frankton - immortalised in the film the Cockleshell Heroes - was an attack in 1942 on German shipping in the French port of Bordeaux carried out by a small unit of Royal Marines in canoes. All but two lost their lives.
More than 70 years later a charity has brought together modern day war heroes to make the same gruelling journey. Mike Witt is from the Pilgrim Bandits.
Soldiers retrace heroic mission
A group of amputee soldiers are training in sea kayaks off Poole preparing to retrace one of the most heroic missions of the Second World War. Operation Frankton saw Royal Marines paddle into Bordeaux and plant mines on German ships.
It inspired the film the Cockleshell Heroes. This expedition's been organised by New Forest charity the Pilgrim Bandits, which helps injured soldiers through physical challenges.
We spoke to Mike Witt from Pilgrim Bandits.
New sea link between UK and Spain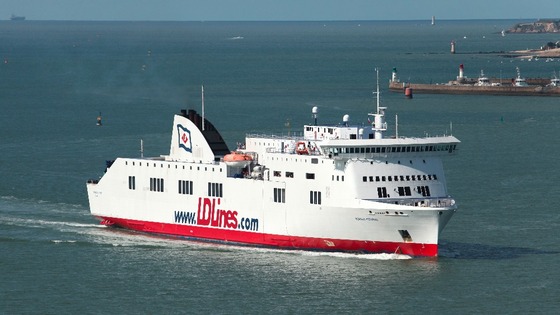 A new UK to Spain service between Poole and Santander in Northern Spain is being introduced.
LD Lines is the company providing the service. It's hoped the new link will give UK motorists even more access to tourist places like the Algarve.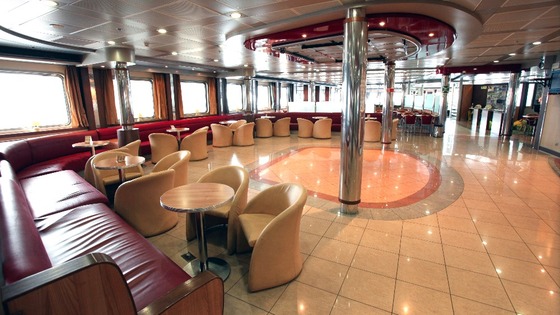 The Vessell covering the route is the Norman Asturias. It has a capacity for up to 500 passengers, 200 cars or 110 freight vehicles. On board facilities include 120 cabins, bar, restaurant, shop, cinema and childrens' entertainment area.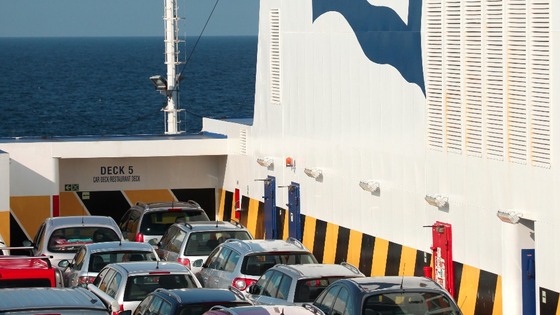 The service begins on Sunday 3rd November with a 1800 departure from Santander. It will provide two return sailings weekly with a crossing time of 26 hours.
Special introductory offer fares for the new service start from £399 return for a car and two passengers including cabin.
Advertisement
Police are appealing for witnesses to a three vehicle collision in Poole. Police were called to Gravel Hill, close to the traffic light junction with Queen Anne Drive at 7:50am this morning.
A green MAN articulated lorry, a white Vauxhall Vivaro van, and a motorcycle were all involved in the collision. The motorcyclist sustained fatal injuries.
Burglary at football club
Officers in Poole are appealing for witnesses after a burglary at a football club in the town. The incident happened some time between 6pm on Monday 7 October 2013 and 7pm on Tuesday 8 October 2013 at Poole Town Football Club along School Lanebut was only reported two days later.
During the burglary a shed within the grounds was broken into and promotional items stolen.
No arrests have been made.
The items taken were memorabilia stock of the club. There has also been some criminal damage as graffiti was sprayed on walls. I am appealing for anyone who may have witnessed the incident or has information about those responsible to contact Dorset Police. I would also like to hear from anyone who has been offered Poole Town Football Club memorabilia in unusual circumstances.
– Police Constable Simon Young, Poole Police

Witnesses and anyone with information should call Dorset Police in confidence on 101, quoting crime numbers C:13:C:42601. Alternatively, call the free and anonymous Crimestoppers line on 0800 555 111 where mobile phone tariffs may apply.
Hospital merger is blocked
The Competition Commission looked in detail at the proposals (...) It concluded that there had been insufficient analysis of the reconfiguration of A&E, in particular of the balance between the benefit of concentrating expertise on one site and the harm to patients who lived near the minor unit.
That there was significant doubt that the maternity hospital would be built, given the pressure on NHS finances over the next few years. That there was similar doubt about the reconfiguration of haematology, given that it was seen as less important by the hospitals and the commissioner.
That it was not clear that the hospitals had to merge to bring about the proposed changes in cardiology. To read the Competition Commission's report click here.
Hospital merger is blocked
Bournemouth and Poole Hospitals have spent millions trying to merge over the last few years, but, today the Competition Commission has blocked it.
The Competition Commission has decided that there is not enough evidence that the proposed merger between The Royal Bournemouth and Christchurch Hospitals NHS Foundation Trust and Poole Hospital NHS Foundation Trust would result in overall benefits for local patients. The CC has therefore decided to prohibit the merger. We've been acutely aware of the pressures facing NHS hospitals. However, while the broad aims of the merger are desirable ones, there simply isn't enough detail in the hospitals' plans for us to conclude that any of the claimed benefits are likely to materialise.
– Competition Commission
We are deeply disappointed with the Competition Commission's decision to prohibit the proposed merger. This is despite the efforts we have made to explain the clinical and financial benefits and the support we have received from Dorset CCG and the NHS England Wessex LocalArea Team. We believe a merger would have been the best option to ensure we continue to provide high-quality hospital services to local people.
– Poole Hospital NHS Foundation Trust and The Royal Bournemouth and Christchurch Hospitals NHS Foundation Trust
Load more updates
Back to top