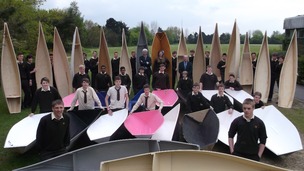 They design and build boats as part of their GCSE coursework.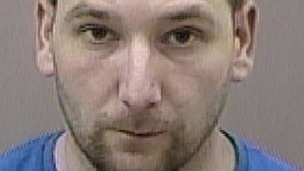 Dorset Police are searching for a man who breached the terms of his release from prison. The public has been warned not to approach him.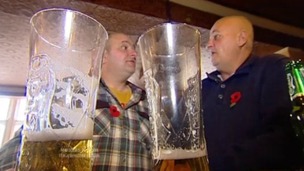 A man has been reunited with his two sons in Dorset after fifty years apart.
Live updates
Poole man jailed for robbing elderly couple
A man has been jailed for four and a half years after he robbed an elderly couple in Poole.
Marek Merrifield attacked the couple along Stalbridge Road in November 2013.
The 79-year-old woman was walking alongside her 84-year-old husband, who was in a mobility scooter, when Merrifield grabbed her handbag, causing her to fall backwards.
Her husband tried to help but Merrifield pushed him to the ground.
Detective Constable Will Burnett, of Bournemouth and Poole CID, said:
It was fortunate that they were not seriously injured, however, they were very shaken up and are only just coming to terms with what happened to them.
– Detective Constable Will Burnett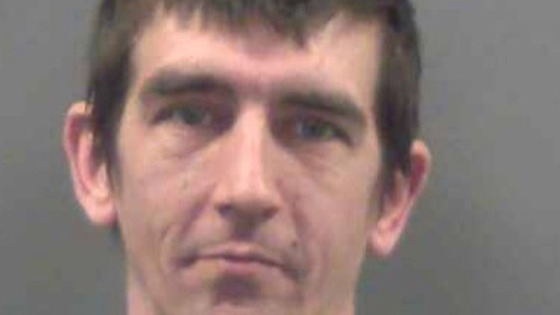 Teen robbed in Poole as police released CCTV image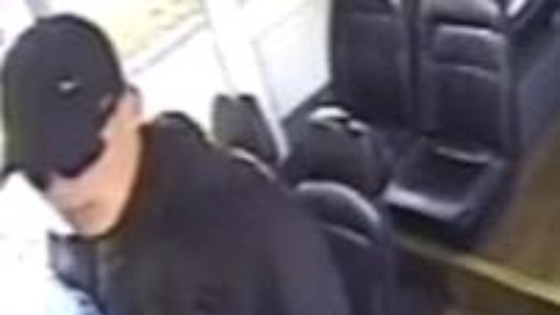 Detectives in Poole have released a CCTV image of a man they would like to talk to as they investigate a robbery.
A 16-year-old boy got on a yellow bus at Bournemouth University and got off to walk down an alleyway which joins Fern Barrow and McWilliam Close on 25th June just after 8pm.
He was grabbed from behind in the alleyway and put into a headlock by a man.
The teenager was made to give over his watch and mobile phone. The offended then ran off.
Police urge the man pictured or anyone who recognises him to contact the police as soon as possible on 101, quoting 25:46.
Advertisement
CCTV images of bank robbery in Poole
CCTV images have been released of a man who robbed a bank in the Wallisdown area of Poole.
It happened at 10am yesterday morning at the Barclays Bank on Bryant Road.
Staff handed over a large amount of cash after the man came in and demanded money.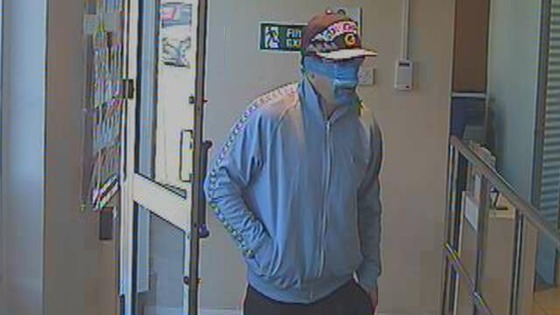 He left the bank and got into a light green coloured Peugeot car that was driven by another person in the direction of Mossley Road.
A security pack from the bank containing red dye is believed to have discharged in the vehicle, which would have covered the inside of the car and the people in it.
The man has been described as white, around 5' 10" tall and wearing a blue tape or bandana to hide his face. He was wearing a light blue Kappa tracksuit top, black Nike tracksuit bottoms which had a white Nike tick on the left, white Nike Air trainers and a brown cap.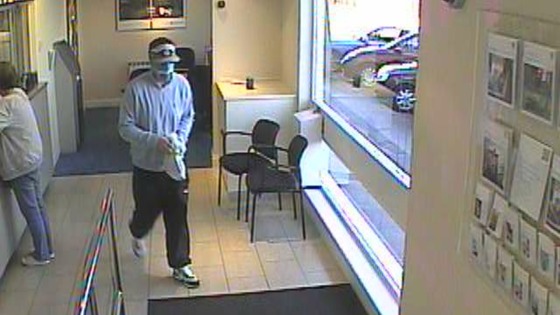 Anyone who may have information on this robbery is asked to call Dorset Police on 101 quoting incident number 10:98.
Woman attacked in Poole alleyway
Police are appealing for witnesses after a woman was attacked in an alleyway in Poole.
The 37-year-old victim was attacked in the alleyway between Emerson Close and Green Road on Monday morning.
He followed her down the passage and then grabbed her lower legs, causing her to fall forwards.
The offender then ran off when a member of public passing by called out to the woman to see if she was alright.
The victim has described her attacker as:
White
In his late teens or early twenties
Wearing a grey beanie style hat
A maroon coloured t-shirt with an emblem on the front
Black skinny jeans
Trainers
The woman was left with grazes on her legs and hands and was badly shaken and upset by the incident.
Witnesses with any information should call Dorset Police on 101, quoting incident number 16:125.
Increased reward after grandfather killed in hit and run
Police in Dorset have released new CCTV footage and increased their reward in the hunt for a hit and run driver who knocked down a Poole grandfather. Christopher Colegate died from his injuries in December last year.
Despite extensive police inquiries and public appeals by Mr Colegate's family the car and it's driver haven't been traced. Martin Dowse reports.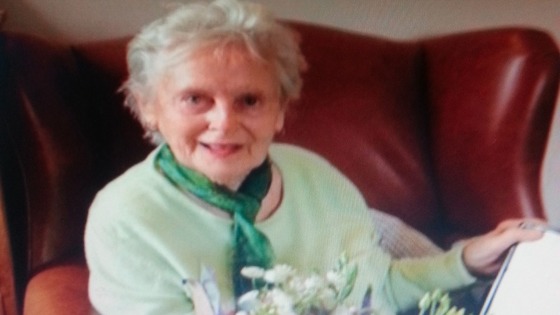 A 91-year-old woman has gone missing from her home in Poole. Dorothy Large was last seen at her home on Panorama Road in Sandbanks at around 1:40pm this afternoon. She had recently moved to the area from Wimborne.
Anyone with information should call Dorset Police on 101 quoting incident no: 3:266.
Advertisement
CCTV released after handbag theft in town centre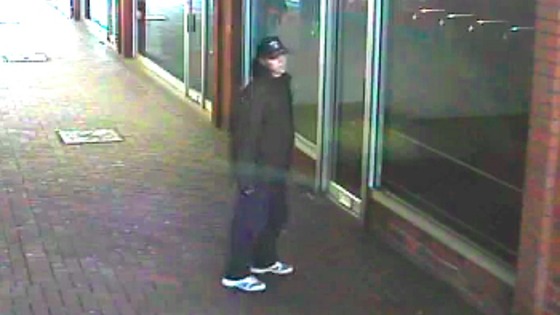 Officers in Poole are appealing for witnesses and anyone with information to come forward following a theft of a handbag in the centre of the town. It happened at 10.20am on Monday 12 May 2014 outside Falkland Square near the Dolphin Centre.
A local woman in her eighties was walking to Falkland Square from the bus stop when an unknown man ran towards her, stumbled and grabbed her handbag off her shopping trolley. He ran away in the direction of the George roundabout.
The bag, which has not been recovered, contained cash, bank cards and some personal items. The victim was not injured.
Police appeal following aggravated burglary in Poole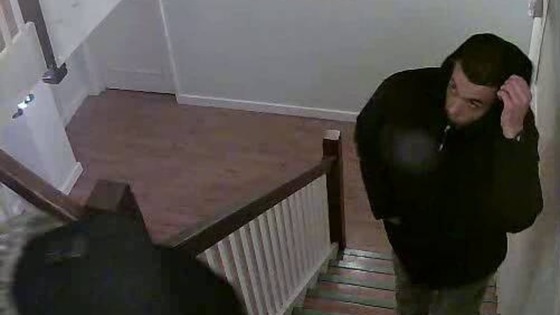 Detectives in Poole have released CCTV images of men they want to speak to following an aggravated burglary in the town.
The incident, in which a group of men forced entry to a property on the Quay, happened at approximately 11.10pm on Sunday 6 April 2014.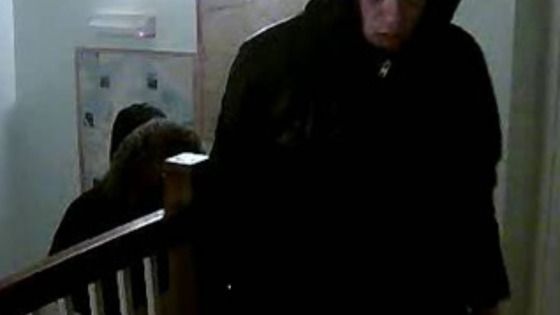 The victim, a local 22-year-old man, answered his door to find a group of men standing there who tried to enter. The victim attempted to hold them back but the five men forced their way in. He received a minor injury from a knife one of the offenders carried.
A 22-year-old woman and a 22-year-old man were also present inside the flat at the time. The man was punched and suffered from a minor injury.
The offenders searched the property and stole electrical items and a quantity of cash.
CCTV released after Dorset theft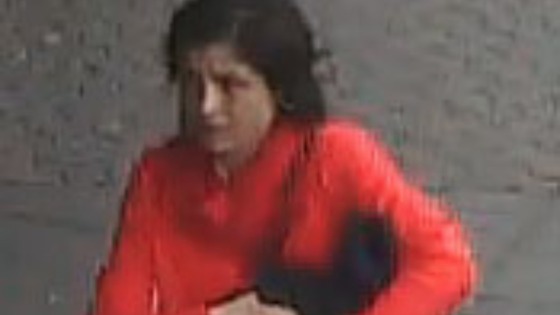 Police have released this CCTV images following a theft from a handbag in Poole town centre.
A 25-year-old woman had cash stolen from her bag when she was shopping in Primark at 11.25am on Tuesday 25th March.
Before this, the victim withdrew money from a nearby cash point.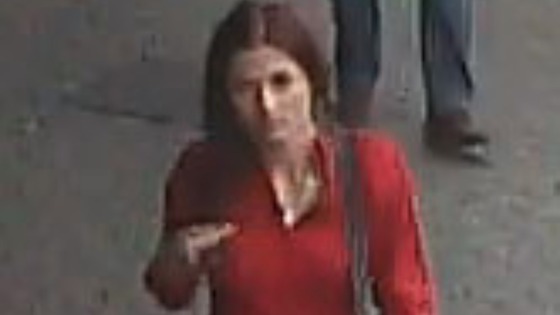 The older of the two offenders is described as having a mole on her right cheek and being about 40-years-old.
Police Constable Luke Davis, of Poole police, said:
"Following further enquiries, I am now able to release two images of two women who may be able to assist with my investigation. I urge anyone who recognises the women pictured to contact me, in confidence. I also would like to hear from anyone who witnessed the theft in the store at the time."
Easter story played out on stage by Poole residents
The Easter story is being played out in dramatic style in Poole.
The town's Passion Play has become hugely popular and features a diverse cast, drawn from across the community.
Amateur and professional actors are performing alongside people who have been homeless or recovered from addiction.
We spoke to Sharon Muiuri, the artistic director.
Load more updates
Back to top