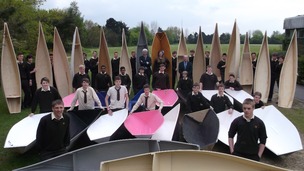 They design and build boats as part of their GCSE coursework.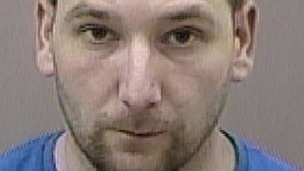 Dorset Police are searching for a man who breached the terms of his release from prison. The public has been warned not to approach him.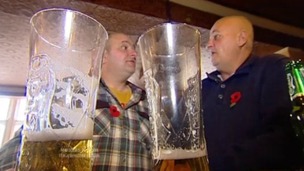 A man has been reunited with his two sons in Dorset after fifty years apart.
Live updates
Hospital merger is blocked
The Competition Commission looked in detail at the proposals (...) It concluded that there had been insufficient analysis of the reconfiguration of A&E, in particular of the balance between the benefit of concentrating expertise on one site and the harm to patients who lived near the minor unit.
That there was significant doubt that the maternity hospital would be built, given the pressure on NHS finances over the next few years. That there was similar doubt about the reconfiguration of haematology, given that it was seen as less important by the hospitals and the commissioner.
That it was not clear that the hospitals had to merge to bring about the proposed changes in cardiology. To read the Competition Commission's report click here.
Hospital merger is blocked
Bournemouth and Poole Hospitals have spent millions trying to merge over the last few years, but, today the Competition Commission has blocked it.
The Competition Commission has decided that there is not enough evidence that the proposed merger between The Royal Bournemouth and Christchurch Hospitals NHS Foundation Trust and Poole Hospital NHS Foundation Trust would result in overall benefits for local patients. The CC has therefore decided to prohibit the merger. We've been acutely aware of the pressures facing NHS hospitals. However, while the broad aims of the merger are desirable ones, there simply isn't enough detail in the hospitals' plans for us to conclude that any of the claimed benefits are likely to materialise.
– Competition Commission
We are deeply disappointed with the Competition Commission's decision to prohibit the proposed merger. This is despite the efforts we have made to explain the clinical and financial benefits and the support we have received from Dorset CCG and the NHS England Wessex LocalArea Team. We believe a merger would have been the best option to ensure we continue to provide high-quality hospital services to local people.
– Poole Hospital NHS Foundation Trust and The Royal Bournemouth and Christchurch Hospitals NHS Foundation Trust
Advertisement
Man killed in hit and run
A man has been killed in a suspected hit and run in Poole. The 23-year-old man, who has not yet been named, was hit by a vehicle on the A35 Upton by-pass. His body was found in undergrowth. It is believed he was riding a child's micro scooter when he was struck.
Inspector Matt Butler from Dorset Police Traffic Unit spoke to us.
Man killed in hit and run
A 23-year-old man from Bournemouth has been killed in a suspected hit and run near Poole.
His body was discovered yesterday afternoon after a child's scooter was found on the A35 Upton bypass between the A350 flyover and Holes Bay road.
Police believe the man was riding the scooter on the A35 Upton bypass when he was struck by a vehicle in the early hours of Saturday morning.
The driver involved in the collision has not yet contacted police.
Police are appealing for anyone with information to come forward.
Poignant photo is key to theft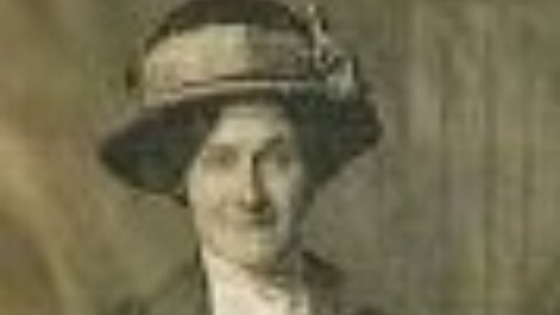 Police in Dorset are appealing for information after two robberies in Canford Cliffs - and they have released an image of a sentimental photograph. A 91-year-old woman was knocked to the ground, and her handbag taken. It contained a picture of the victim's mother.
The pensioner sustained a broken pelvis. It followed another incident when an 86-year-old Poole woman was pushed to the ground. Her handbag was also stolen.
Caravan crash victim tribute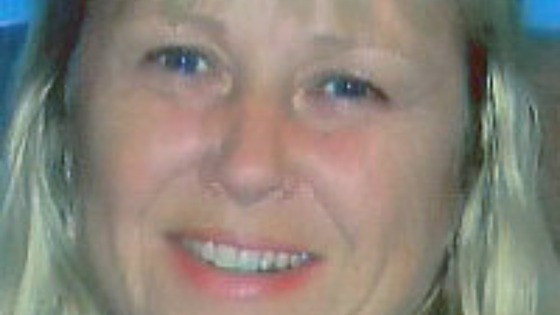 The family of a woman who died after a crash on the A35 have released a tribute.
A landrover towing a caravan overturned at 1pm on Saturday 24th August on the A35 at Askerswell.
48-year-old Rosemary Evans from Poole was the front seat passenger of the landrover and sustained serious injuries.
She sadly died on Tuesday 27th August at Southampton General Hospital.
Rosie's family have released the following statement:
"From the moment we heard this terrible news, the family has been devastated and our hearts go out to Rosie's husband, Mike, and son, Josh.
"Rosie was such a wonderful wife, mother, daughter, sister and friend – losing her has left a hole in our hearts and our lives that we will never be able to fill.
"So many nice things have been said about Rosie since the accident and there have been some lovely tributes posted on the internet. The family would like to thank those people for all their kind words."
Advertisement
Sailing with a Paralympian
Britain is getting ready to celebrate the first National Paralympic Day and school children from Dorset have been given the opportunity to sail with a gold medallist.
Helena Lucas won gold at London 2012 and will be sailing with disabled and able bodies children on the 7th September. The youngsters will get the chance to see Helena's gold medal as well as ask her questions about her Paralympic success.
Man dies after house fire
A man has died following a house fire in Poole yesterday.
Dorset Fore and Rescue were called to a property on Beamish Road in Canford Heath in Poole at 4pm.
A 60-year-old man was rescued from the house and taken to hospital, but later died.
The cause of the fire is not yet known.
Poole man put into coma
Police are appealing for witnesses after a man from Poole was found with life threatening injuries in an alleyway. The 53-year-old man was treated at the scene, between Belben Road and Bremble Close in the Rossmore area of Poole. He was found at 3:30pm yesterday.
Detective Inspector Stewart Dipple, of Bournemouth and Poole CID said, "It is unclear at this time how the man came to be injured. He is now in a medically induced coma at Southampton General Hospital."
"There would have been people in the area at this time of day and I urge anyone with information to come forward."
Witnesses and anyone with information should call Dorset Police in confidence on 101 quoting incident number 26:342.
Great summer for ferry company
A ferry company has experienced its best summer for three years. Brittany Ferries says passenger numbers during July and August reached 730,000 which is 7% up on last year.
The company says the growth is on all routes, which includes Portsmouth and Poole, and it has attracted more holidaymakers who have never travelled on a ferry before.
Load more updates
Back to top