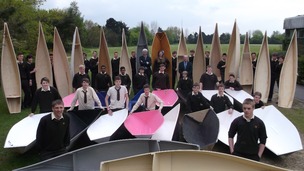 They design and build boats as part of their GCSE coursework.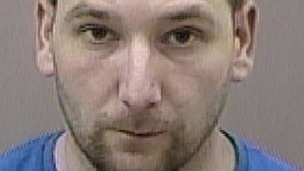 Dorset Police are searching for a man who breached the terms of his release from prison. The public has been warned not to approach him.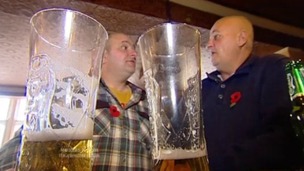 A man has been reunited with his two sons in Dorset after fifty years apart.
Live updates
Missing man has brain tumour & no medication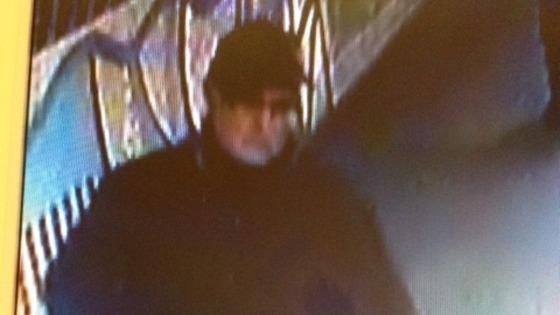 Hampshire Police are searching for a man who went missing from his home in Romsey last night. 41-year-old Graham Woodley has a brain tumour, and suffers from seizures. He doesn't have his medication with him. Officers think he may be in Poole
New CCTV released to catch hit and run driver
The widow and daughters of a man knocked down and left to die in the road are appealing to the hit and run driver to come forward. Christopher Colegate's family says the person responsible must search his or her conscience and "do the right thing."
69-year-old Mr Colegate was struck eight weeks ago - at the junction of Heath Avenue and Darby's Lane in Poole, Dorset. He later died from his injuries. Today, Dorset Police released new CCTV images of a car they want to trace. Martin Dowse reports.
Advertisement
New CCTV released to catch hit and run driver
The daughters of an elderly man who was killed after being hit by a car in Poole are urging people to 'do the right thing'.
Christopher Colegate, 69, from Poole, was tragically struck by a vehicle which failed to stop at the scene. He suffered significant injuries and was taken to Poole Hospital but sadly later died.
Christopher's daughters Tash Motton, and Rachel Hayward spoke to ITV Meridian.
New CCTV released to catch hit and run driver
Police have released new CCTV footage of a car they would like to trace in connection with a fatal traffic collision in Poole.
Christopher Colegate was killed when he was hit by a car on the junction of Darby's Lane and Heath Avenue in December. The sixty-nine year-old died later in hospital.
Inspector Matt Butler, of Dorset Police's Traffic Unit, said: "We believe this car is significant to our investigation, It was seen travelling along Heath Avenue in the direction of Wimborne Road shortly after the collision.
I would urge the owner of this car, or anyone who recognises it - to contact Dorset Police, in confidence, as soon as possible."
Police in Poole are appealing for witnesses following a serious injury collision in the town.
The incident happened at 11.50am on Thursday 16th January at the Shah of Persia traffic lights in Longfleet Road.
An 84-year-old Poole woman was walking across the junction when she collided with a Citroen C3 turning right from Longfleet Road into Fernside Road.
The pedestrian suffered serious leg and arm injuries and was taken to hospital for treatment. The driver of the Citroen car was shaken but uninjured.
I am appealing for anyone with information about this incident to contact Dorset Police urgently. I am particularly keen to hear from anyone who witnessed the collision to call me on 101. All calls will be treated in the strictest of confidence."
– Police Constable Catherine White, of Poole police
Poole's beach hut waiting list will re-open again today, having been closed for seven years. The borough council are also proposing to build 79 new huts along the beach throughout the next two years.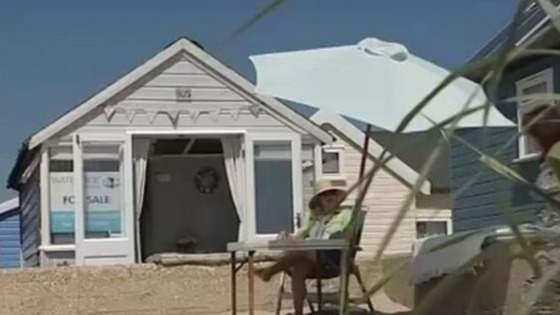 Councillor Judy Butt, Cabinet Portfolio Holder for Public Engagement and Participation, Borough of Poole, said: "Being able to invite our residents to join the waiting list for a beach hut at one of Poole's fantastic beaches is long overdue.
"Poole's beaches are one of our biggest assets and while we cannot offer people a beach hut immediately, I am delighted to be able to reopen the waiting list, after seven years this is really is a great step forward."
Advertisement
Works to improve pedestrian and cycling facilities for a busy section of road in Poole have progressed to the next stage.The initial stage of work to West Street has been completed on time with only minimal disruption to road users.
The second phase of the programme, involves improvements to the junction by the Queen Mary pub. The current traffic signals will be replaced with low voltage and energy efficient equipment. In addition new controlled pedestrian crossing facilities will be provided on each approach to the junction.
A zebra crossing by Lovetts Lane will also be installed and these works are scheduled to be completed by March.The junction will be controlled with temporary traffic signals for up to two weeks. The temporary traffic signals are likely to be in place in February 2014.
During the summer we asked local people to comment on two proposals designed to improve pedestrian and cyclist safety on this busy road. I am delighted that we have been able to start these works this year. We recognise that there will be some disruption to road users during this next phase of works and would like to thank drivers for their patience while these important works are carried out."
– Councillor Xena Dion, Cabinet Portfolio Holder
Concern grows for missing Poole man
A Dorset man who went missing from his home before Christmas has been found safe and well.
30-year-old Matthew Purser was last seen on Saturday 21st December but was found in the local area by police after a member of the public recognised Matthew.
Concern grows for missing Poole man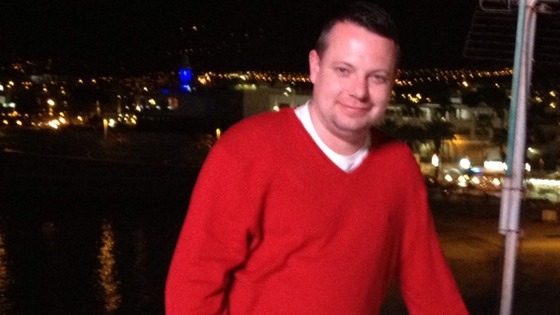 Poole Police are continuing to search for a 30-year-old man who has been missing over the Christmas period.
Matthew Purser was last seen at around 7pm on Saturday 21st December when he left his home on Jellicoe Close on foot.
Detective Inspector Richard Dixey, of Poole Police, said: "Concern is increasing for Matthew whose disappearance is completely out of character.
"We know that he did not take his car or mobile phone with him. He only has a bank card and a small amount of cash.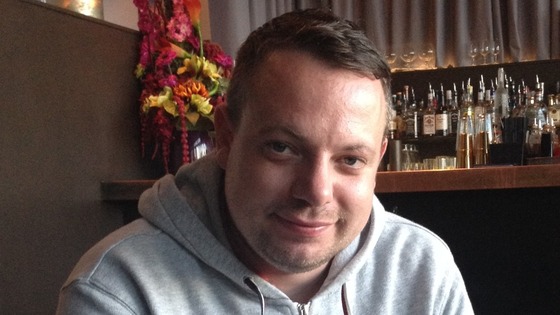 Matthew's family are extremely concerned about him and would like to give the following message: "Matthew you are not in trouble and you don't have to come home if you do not want to. We just want to know that you are alright and of course would love to have you back home. We all love and miss you."
Matthew is white, six feet tall, of a large build with short dark hair.
He has pale skin, a round shaped face with some stubble on it when he was last seen and he has a large scar across his left hand.
He was wearing a grey hooded jumper with a navy fleece body warmer, grey Adidas tracksuit bottoms and white Puma trainers.
Anyone with information on his whereabouts should call 101.
Poole burglary appeal
Officers are appealing for witnesses after Poole house was burgled.
The incident happened in Sandy Lane in Upton between 11.30am and 8pm on Thursday 26th December.
The offenders smashed a pane of glass in the front door and stole a number of items, including jewellery, an iPad, handbag, purse and car keys.
This was a very distressing incident for the owners, particularly at this time of year. The victims were not in at the time of the burglary but returned home on Boxing Day to discover cupboards and drawers had been upturned. I urge anyone who recalls any suspicious activity in the area of Sandy Lane during the time of the burglary to contact the police as soon as possible. "
– Police Constable Jonathan Stuart, of Poole police
Load more updates
Back to top