Dog gets head stuck in wall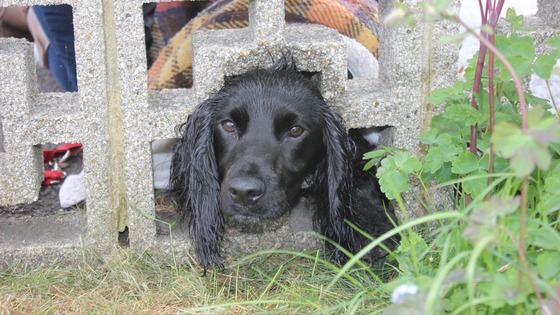 A dog had to be rescued after her head stuck in a wall.
Lexi, an eight month old field cocker spaniel, was rescued by a member of Hampshire Fire and Rescue Service's Animal Rescue team.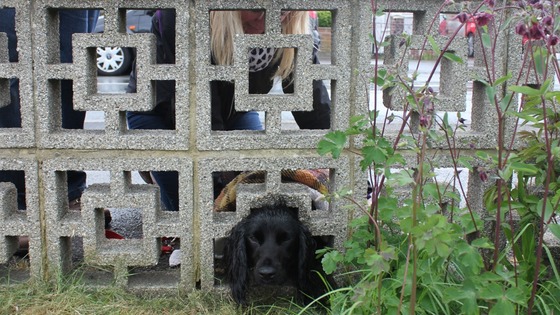 The dog's owner, Vicky Lovelock, called for help incident when the poor pooch got stuck in White Hart Lane, Portchester, yesterday
Vicky said: "I was walking Lexi and she was on the lead. She must have smelt or seen something which drew her attention enough to poke her head through a wall."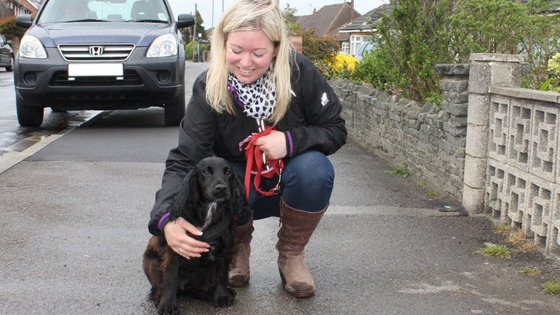 Animal Rescue Specialist, Anton Phillips said: "I asked Vicky to hold the dog firmly whilst I released Lexi by using a hammer and chisel, gently using the chisel to crack the wall."
Vicky added: "I am so grateful to Anton and Hampshire Fire and Rescue Service."