Holy face appears on towel roll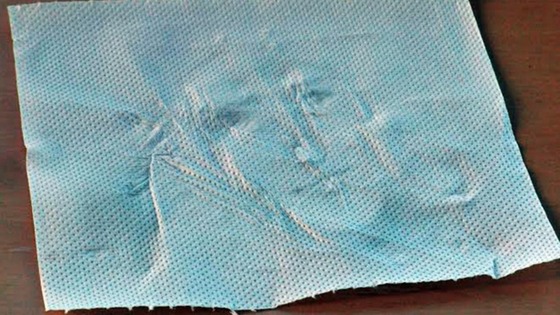 Stuart Fretwell a victim of the storms and gales was overcome when he came face to face with the 'Rolly-Ghost'. Whilst mopping up a roof leak with a roll of paper towels he was shocked as he tore open a fresh roll to be confronted with a Jesus like face on the first sheet.
This icon caused a huge amount of interest in the Fretwell household who had been caught up in storms of recently at Portland, Dorset.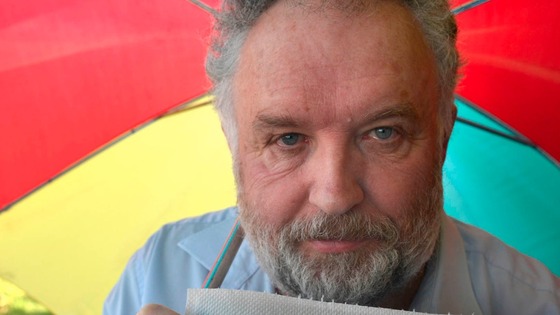 Stuart Fretwell said "We did think it looked rather Jesus like, it sort have had a religious look when viewed from the side. With all that was going on with our leaking roof and the problems with the insurance we were sort of re-assured by the presence of this icon like image.
Our house was battered by the storms we thought it was at last a good omen and the mopping up of the leaks came to an abrupt halt when this face appeared as it did, it was so weird and we just had to stop and admire it".