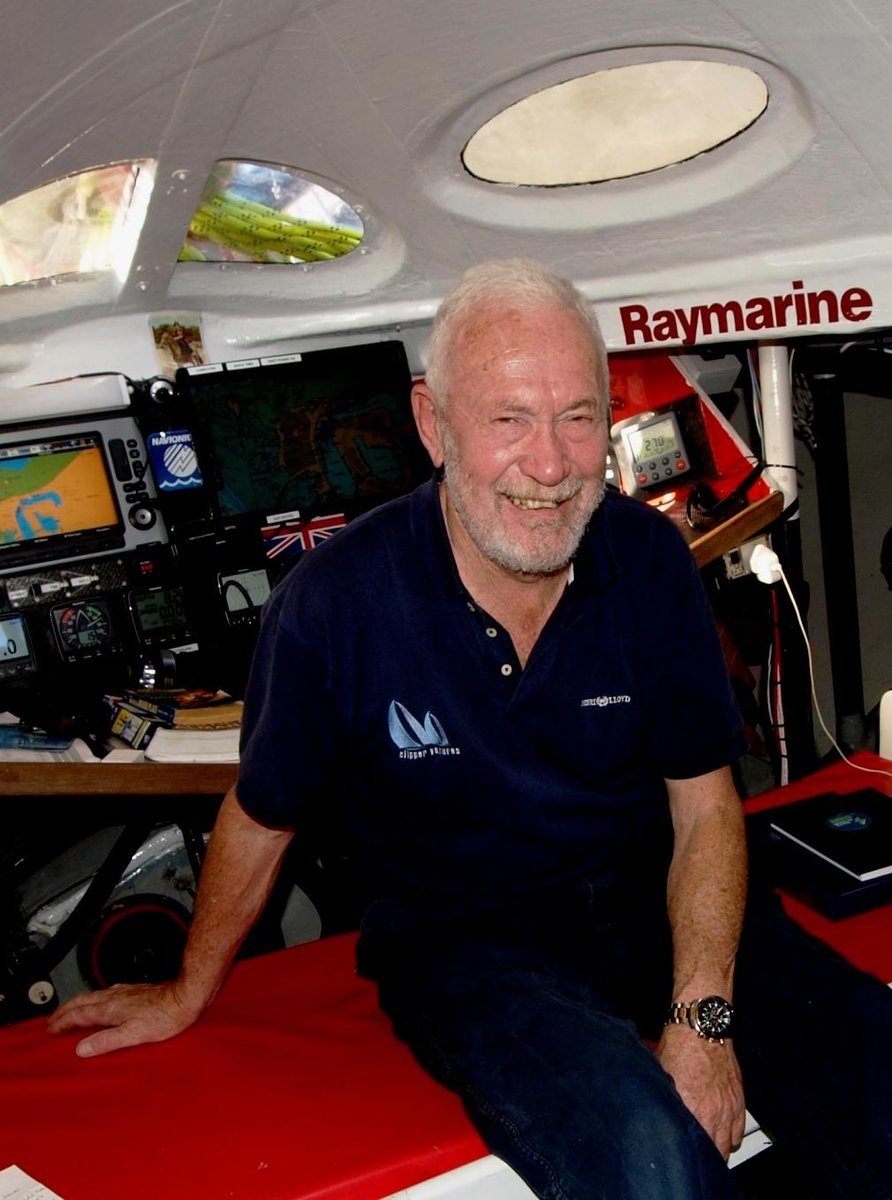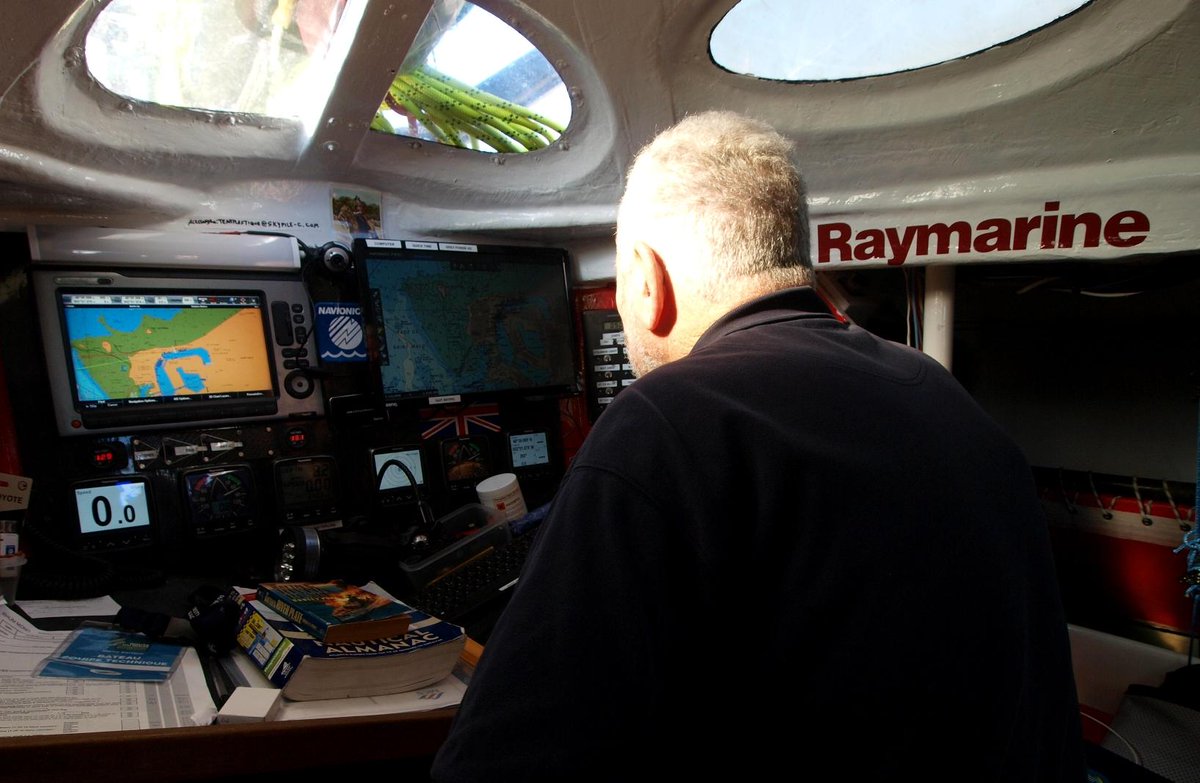 Sir Robin Knox-Johnston has set off on a solo transatlantic race today.
The veteran sailor is competing in the Route du Rhum race from St Malo in France - forty-five years after he became the first man to sail alone non-stop around the world.
Sir Robin, who is based in Hampshire, founded the Clipper Round the World Yacht Race.
"There are bound to be questions about my age. They ask what I think of doing this at 75 and I say I am still 45. That is how I feel. I think I am 45 and that is where I stay. I feel no different to when I last raced. I am pretty fit. I lead an active life. I think of myself as young and that is it. I treat myself as young and I am just not ready for the slippers, pipe and television. That is not coming in a hurry."
– Sir Robin Knox-Johnston
Advertisement
A couple in Portsmouth, who both have life-limiting illnesses, have decorated their house top to bottom to celebrate Halloween
Read the full story ›
Portsmouth-based warship HMS Dragon sails today for a routine seven-month Atlantic Patrol Tasking.
Less than a year after she returned from operations in the Gulf and Eastern Mediterranean the Type 45 destroyer will take over from HMS Iron Duke to continue the UK's commitment to the region, building on the UK's strong ties with its allies.
During her time away Dragon will visit several ports in the South Atlantic and Pacific Oceans as well as visiting a number of West African States to build on UK relationships.
A 26-year-old man from Portsmouth has appeared in court accused of planning to fight in Syria.
Tuhin Shahensha was remanded in custody following a brief first appearance at Westminster Magistrates' Court in central London.
He allegedly bought military gloves and a solar shower and had a bag packed ready to leave the country before being arrested by counter-terror police.
Shahensha, who is charged with one count of preparing acts of terrorism, is the brother of Ifthekar Jaman, who was confirmed to have been killed fighting in Syria last year.
Sporting a long beard, dark brown top and glasses and with his hair tied back in a ponytail, Shahensha spoke only to confirm his name, address and date of birth.
District Judge John Zani remanded him in custody and sent the case to the Old Bailey, where the defendant will appear for a preliminary hearing on November 14.
Shahensha, of Hudson Road in Southsea, is charged with having the intention to commit acts of terrorism or assist another to do so between August 1 2013 and October 14 this year, contrary to Section 5 of the Terrorism Act 2006.
He is accused of asking social media users, some of whom he believed to be in Syria and taking part in the fighting there, how to travel without a passport, how to get through security at the airport and what to expect when he arrived.
The parents of five-year-old cancer patient Ashya King have said they do not feel safe to return to Britain.
Brett and Naghmeh King are set to travel to Spain after their son's proton therapy treatment came to an end.
Asked why he was reluctant to return to the UK, Mr King said there was "so much still at stake" and did not want to risk losing Ashya.
"At the moment we don't feel 100% safe, I suppose you would call it, contemplating being in England until perhaps they do this investigation into how everything was conducted for us," Mr King told Sky News.
"Once that has been established then we can think about going back to England. But for the time being we have been in contact with a doctor in Spain so we are continuing with (Ashya's) treatment in Spain instead of England."
Advertisement
The parents of five-year-old cancer patient Ashya King have released images of their son after he finished proton therapy treatment in Prague.
Brett and Naghmeh King sparked an international search when they removed Ashya from Southampton hospital in August without medical consent.
The family are now preparing to leave for Spain after the youngster's condition improved.
Doctors at the Czech proton therapy centre where Ashya King is being treated for brain cancer, have said he has responded well to treatment. The 5-year-old from Portsmouth was removed from Southampton Hospital by his parents earlier this year, sparking an international search.
A 26-year-old man from the Southsea area of Portsmouth has been charged with the preparation of terrorism acts.
Tuhin Shanesha of Hudson Road, Southsea, Portsmouth was charged last night, under section 5 of the Terrrorism Act of 2006. He was remanded in custody to appear at Westminster Magistrates' Court today.
He was one of four people arrested when a number of warrants were carried out by the South East Counter Terrorism Unit (SECTU) on Tuesday 14th October in Hampshire and London.
A 23-year-old man and a 23-year-old woman remain in police custody.
A 29-year-old woman from Greenwich was released without charge.
Twenty five thousand people are in last minute training for the Great South Run in Portsmouth on Sunday.
Among the charity runners is Sean Gonzales-Lambert from Southampton. Sean is on the autistic spectrum, his identical twin brothers have Downs Syndrome.
Sean is raising money for Rose Road which provides help and respite care for hundreds of disabled children.
Load more updates