The Mary Rose museum is so much more than one of the most important pieces of Tudor History - it's the creation of a brand new building that's generating as much attention as the ship itself.
The unique boat shaped black structure creates a striking silhouette in Portsmouth Dockyard - and has pushed the boundaries of 21st century architecture.
As a finalist in this year's RIBA awards it's received praise from around the world - an incredible home for one of the country's greatest treasures. Stacey Poole has been to meet those behind the design.
Portsmouth South MP Mike Hancock has resigned his membership of the Liberal Democrats the party has confirmed.
The move came after the veteran MP, who had already been suspended by the party, was forced publicly to apologise to a vulnerable woman constituent for making improper sexual advances.
In June Mr Hancock gave an "unreserved" apology at London's High Court over an "inappropriate and unprofessional friendship" with a single mother known as Annie, who had sought his assistance as her MP and local councillor.
Solicitors for the woman said the apology was part of a "confidential settlement" in which the "vulnerable woman", who suffers from mental health problems, brought a claim for damages against him.
A Lib Dem spokesman said Mr Hancock had quit before an internal party disciplinary hearing.
Lib Dem leader and Deputy Prime Minister Nick Clegg had previously called on Mr Hancock to resign his membership and said he had "no future" in the party.
A Lib Dem spokesman said: "I can confirm he has resigned from the party. "We have received a letter confirming his resignation. Obviously, there was due to be a disciplinary hearing imminently, so before that has happened he has resigned."
Advertisement
The NHS trust in charge of the Southampton hospital where 5-year-old Ashya King was a patient, have released a statement after the boy was found with his family in Spain.
"Our priority has always been Ashya's welfare and we are delighted that he has been found. We are now working closely with colleagues in Malaga to ensure he receives the essential medical support he needs.

"We are aware of the comments made online by his father. Throughout Ashya's admission we have had conversations about the treatment options available to him and we had offered the family access to a second opinion, as well as assistance with organising treatment abroad.

"We understand how distressing this situation is for everyone involved, particularly Ashya's family. We will continue to do what we can to support them and assist the police in providing any information they require."
– Spokesperson, University Hospital Southampton NHS Foundation Trust
A spokesperson from the NHS Foundation Trust in charge of the hospital where 5-year-old Ashya King was being treated for a brain tumour has issued a statement. Ashya was taken from Southampton General Hospital by his parents on Thursday without agreement from the doctors treating him for his condition.
"Ashya has a serious condition that requires constant medical supervision and treatment. Following his removal from hospital by his parents yesterday, clinical and security staff referred the incident to Hampshire Police.

"We continue to work closely with them to support the search and investigation and have provided a comprehensive detailed medical report on Ashya to ensure any hospital he is taken to can provide the care he requires immediately.

"Ashya was a long term patient who was permitted to leave the ward under the supervision of his parents as part of his ongoing rehabilitation. When the length of time he had been absent became a cause of concern to staff yesterday afternoon they contacted police after a search of the site and attempts to contact the family were unsuccessful."
– Spokesperson, University Hospital Southampton
Hampshire Police have launched a major search for a 5-year-old-boy with a brain tumour taken out of hospital without consent by his parents
Read the full story ›
Advertisement
The aircraft carrier HMS Illustrious stood down today after thirty-two years as a flagship in the Royal Navy.
The Portsmouth-based helicopter and commando carrier has clocked up nine hundred thousand miles on operations across the world. HMS Illustrious, based in Portsmsouth, was built on the Tyne and launched by Princess Margaret in December 1978.
She and her crew have played an important role in the Royal Navy's operations around the world. Rachel Hepworth joined sailors past and present to bid her farewell.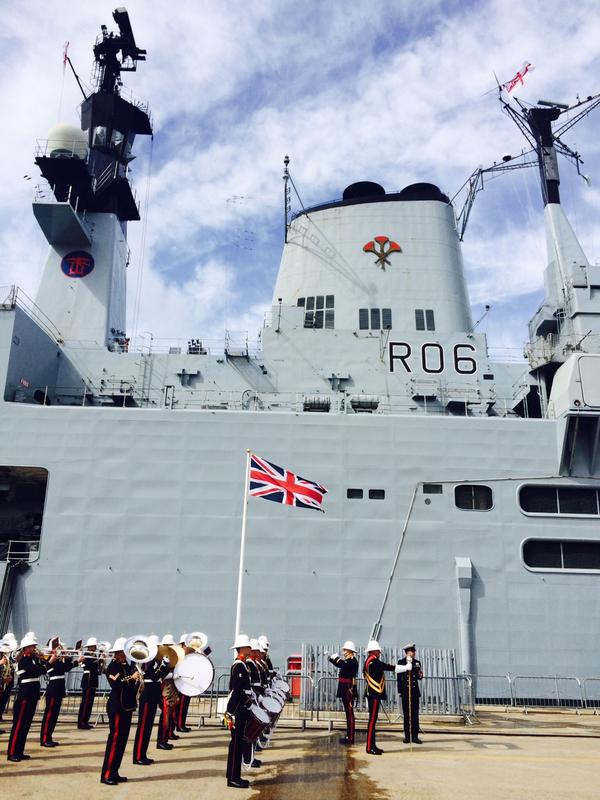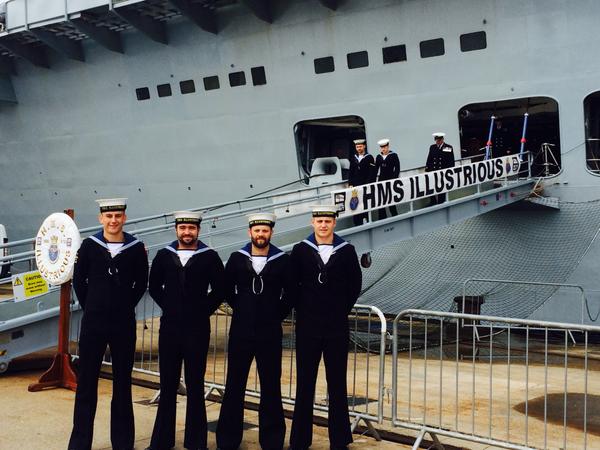 The Royal Navy's aircraft carrier HMS Illustrious is to be decommissioned today in a special ceremony. The Portsmouth-based helicopter and commando carrier has clocked up 900,000 miles on operations across the world. She has been in active service for thirty-two years.
HMS Illustrious was built by Swan Hunter shipbuilders on the Tyne and launched by Princess Margaret in December 1978. Construction of the carrier was underway when the Falklands War broke out - completion of the project was speeded up. The carrier was deployed so quickly that her commissioning ceremony took place on 20th June 1982, while she was on her way to the conflict.
The helicopter carrier HMS Ocean will take over the responsibilities of HMS Illustrious and her crew.
HMS Illustrious helped maintain the no-fly zone in Bosnia during the 1990s. In 1998 she operated in the Arabian Gulf and carried out a similar role in southern Iraq. In 2000 she led a task group aimed at restoring stability and peace to Sierra Leone in West Africa. After the 9/11 attacks in the USA, HMS Illustrious played an important part in the 'war on terror' in Afghanistan - staying in the region for several months.
In 2006, during the Israel - Lebanon crisis, HMS Illustrious helped in the operation to evacuate British citizens from Beirut.
In 2013 HMS Illustrious was diverted from other duties to assist with disaster relief in the Philippines after Typhoon Haiyan.
"Bringing the ship into her home port for the last time was a poignant moment but the welcome we received was tremendous. I'm extremely proud of what the ship has achieved and about what my team has achieved.

"I have mixed feelings but all with a complete optimism for the future given what the navy has got coming, Ocean is back out after an extensive refit and we were at HMS Queen Elizabeth's naming just a few weeks ago."
– Captain Mike Utley, the ship's 18th and last Commanding Officer - Speaking in July 2014
Load more updates