Portsmouth have clinched their promotion from the fourth tier in a 3-1 win over Notts County.
Gareth Evans scored from the spot after Kal Naismith was brought down, before Jorge Grant equalised five minutes after half-time.
However Jamal Lowe came off the bench to secure Pompey's win, and spark a pitch invasion as they celebrated promotion.
Luton's failure to win at Mansfield ensured Portsmouth grabbed an automatic spot, with Danny Hylton equalising for the Hatters after Alfie Potter's opener in a 1-1 draw.
HRH The Princess Royal is here making a commemorative visit to Boathouse 4 today. We are delighted to welcome The P… https://t.co/MEL7sZxEyN
Advertisement
Firefighters from Cosham in Portsmouth have rescued three girls who became stuck partway up some chalk cliffs while exploring a cave.
The video was posted on Youtube with the message:
"We return to the scene of a large fire which devastated a flat at the Roundhouse Tower at Gunwharf Quays recently.
Firefighter Beth Medway, from Southsea Fire Station, tells us about her experiences dealing with the fire and gives us some fire safety tips.
More than 40 firefighters tackled the blaze in a block of flats on Saturday, February 25.
A United States Navy cargo ship was due to be the first vessel to moor at the jetty that HMS Queen Elizabeth will call home.
Thick fog this morning meant she had to anchor outside the harbour, delaying an exercise to test staff and the equipment they'll use.
As Richard Jones reports.
Richard spoke to Chris Alcock from BAE Systems and Commodore Jeremy Rigby, Naval Base Commander.
Hampshire Fire & Rescue Service say they were called to a fire at a block of flats at Gunwharf Quays in Portsmouth just after midday.
More than 30 firefighters are at the scene. There have been no reports of any injuries. The fire started in a kitchen on the fourth floor.
The video is from @Hamblepoint
Advertisement
Gunwharf Quays - Closed due to Incident.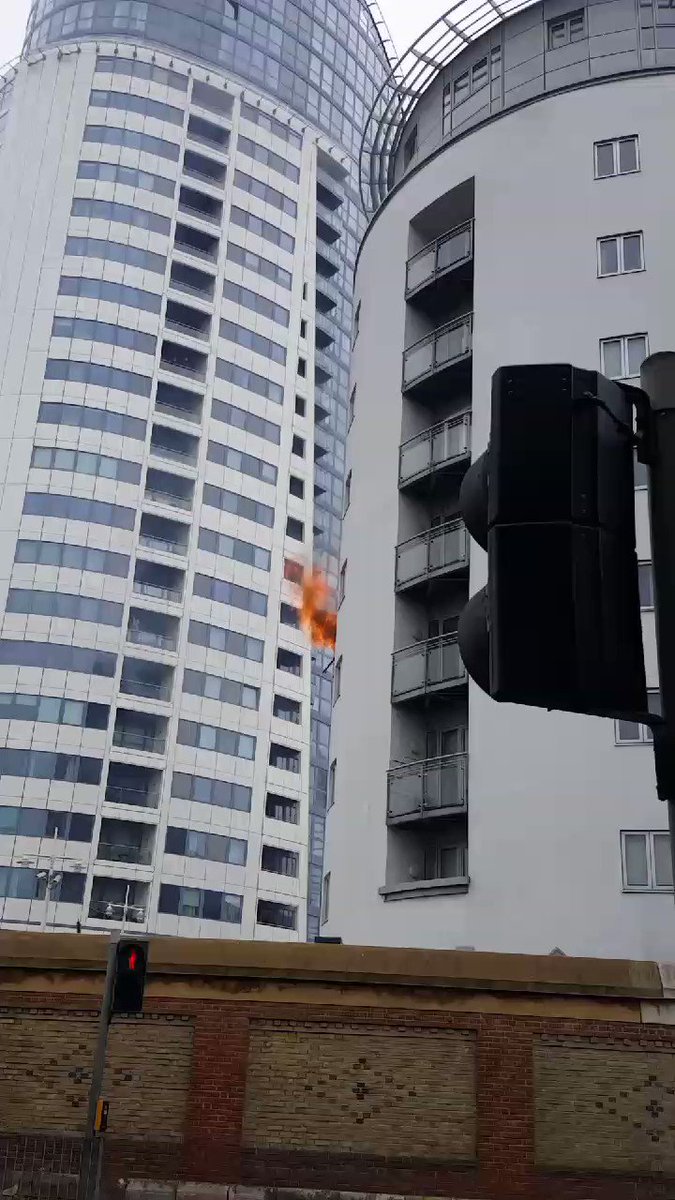 Hampshire Fire & Rescue Service at the scene. They are advising people in the area surrounding the fire to keep their windows shut so that the smoke does not enter their homes.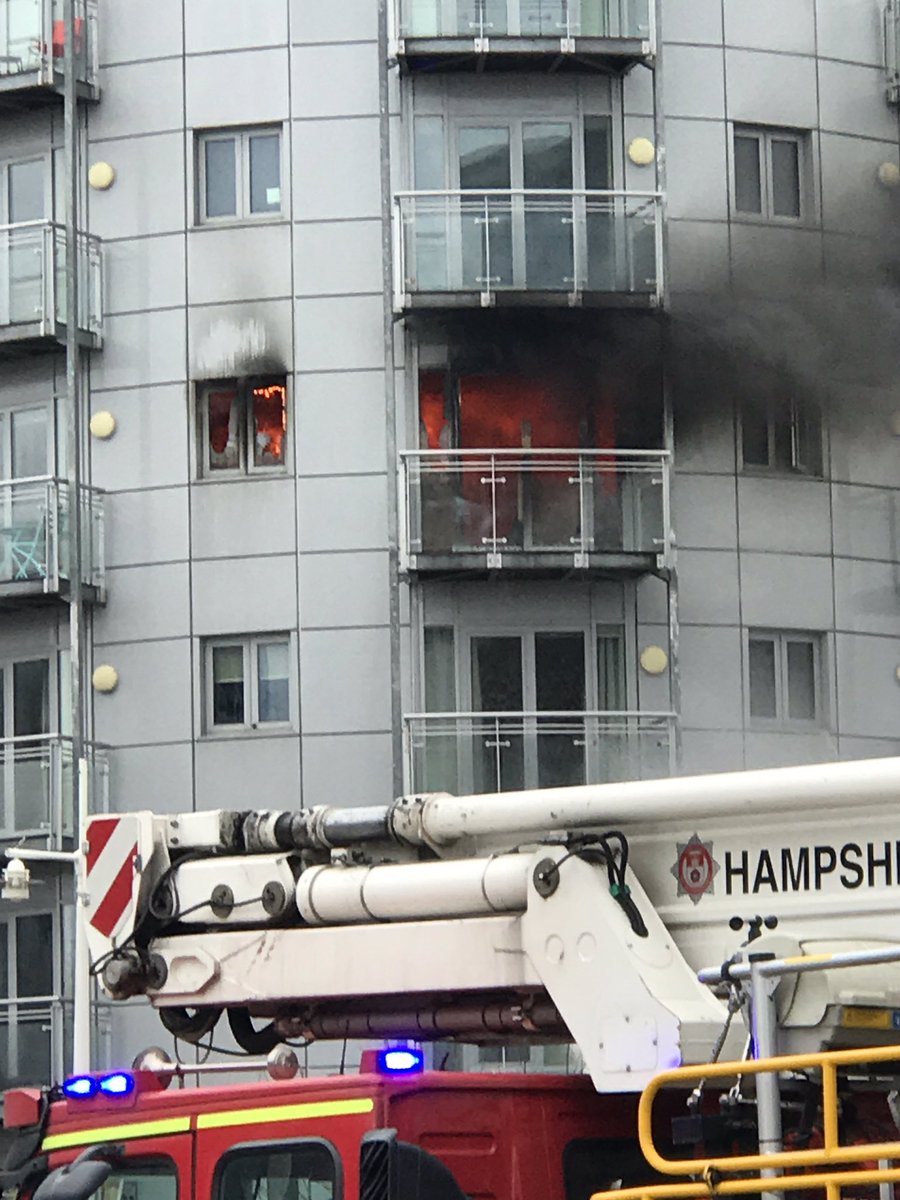 An unexploded Second World War bomb which was dredged up from the bottom of Portsmouth Harbour this morning has been safely detonated at sea.
The entrance to Portsmouth Harbour was closed until around 7:30am this morning after the discovery of the German SC250 bomb.
It was found at the head of a barge dredging the harbour which is part of ongoing preparations taking place for the arrival of the Royal Navy's new 65,000 tonne aircraft carrier.
Divers from the Southern Diving Unit 2 towed the bomb away from the harbour, lowered it to the seabed and planted explosive charges to begin a controlled detonation.
Shortly after 11am today it was destroyed in a plume of smoke and spray.
Roger Readwin, Royal Navy
Load more updates