Hundreds of homes without power
Hundreds of homes across the South are still without power following last night's storms. Southern Electric Power Distribution engineers have been working late into the night and since the early hours to repair damage to the electricity network.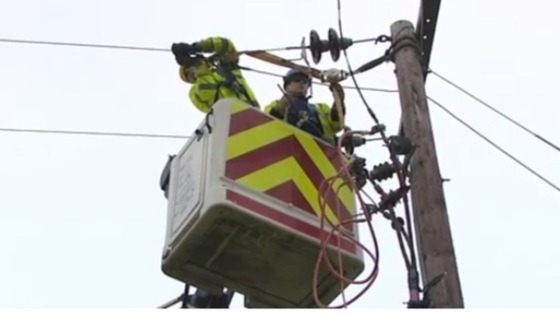 The stronger than predicted winds yesterday affected the power to around 10,000 properties. Engineers made significant progress yesterday and there are now around 2,800 customers currently affected. Work is continuing today and engineers are aiming to restore the remaining supplies this afternoon.
The breakdown of customers still without supply are as follows: Aldershot 248 Basingstoke 684 Petersfield 1072 Reading 720 New Forest 100 Oxford 75 Slough 27
Extra engineers and support staff have been mobilised in order to be able to repair any damage as quickly as possible and welfare vans have been sent out to the Petersfield area. We have also increased call handlers in our emergency centre in Portsmouth.
Safety around the electricity network is crucial at this time and anyone who finds any damage to the network should remain at a safe distance and call our emergency number on 0800 072 7282.