Prince Harry has welcomed the news of the Duchess of Cambridge's pregnancy as "very exciting" - joking that he cannot wait to see his brother "suffer more".
He said Kate was coping with her illness and expressed his wish that the couple would be able to enjoy some privacy during her pregnancy.
Prince William, just before leaving Oxford, said it had been 'a tricky few days' for the Duchess of Cambridge. But the couple were thrilled at the news.
Advertisement
The Duke of Cambridge today said he was "thrilled" after it was announced the Duchess of Cambridge is expecting their second child, adding it had been "a difficult few days".
Royal historian Dr Kate Williams has said that it must be "very hard for William and Kate" after they were forced to announce the Duchess' pregnancy early, meaning "they don't have that early period of privacy".
As with her last pregnancy the Duchess of Cambridge has suffered from hyperemesis gravidarum (severe morning sickness).
This has meant she has been prevented from carrying on her royal duties, forcing the palace to confirm both pregnancies earlier than most parents might go public.
Expectant parents usually wait until after the first trimester.
Prince William arrived in Oxford to open a new university building - his first public appearance since this morning's announcement.
Advertisement
Beth Lily Barton presents flowers to Prince William in Oxford on the day that it was announced that the Duchess of Cambridge is expecting their second child.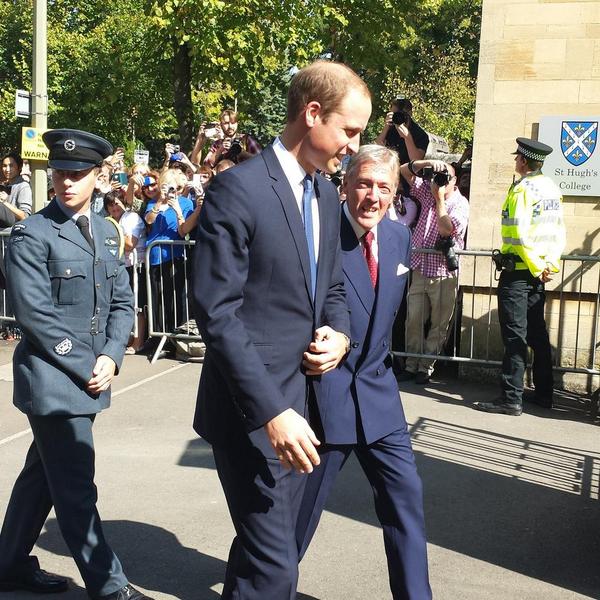 Prince William accepted flowers from schoolgirl Beth Lily Barton. He visited Oxford on his own after news that the Duchess of Cambridge is expecting her second child.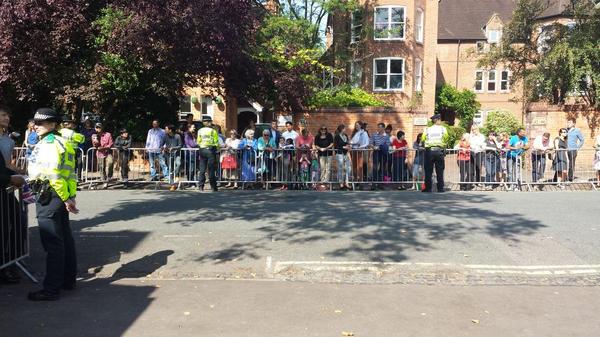 Load more updates