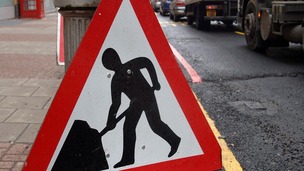 Here are the details of some of the roadworks planned in the South for the coming week.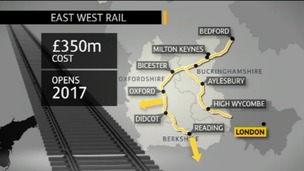 Plans have been announced to re-open a rail link passing through parts of the Thames Valley and Chiltern Hills.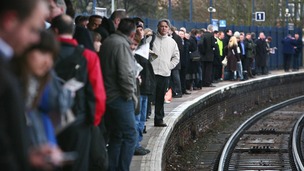 Government hails cut in rise but passenger groups stress fares will still go up in 2013
Live updates
Triumph for railway volunteers
Our reporter at controls of heritage train
It's been a dream for rail enthusiasts for more than 40 years - to reconnect their old branch line back up to the main line. Volunteers on one heritage railway are just two years away from doing just that thanks to decades of hard work.
Work is ongoing to upgrade the track and bridges where the Swanage Railway meets the network at Worgret Junction in Dorset. They plan to use heritage diesel trains to pull the new services, and correspondent Martin Dowse was given the chance to get behind the controls.
High speed ahead for HS2 route
National
Residents living near HS2 route 'should not bear burden'
A lawyer from the firm who represented High Speed 2 Action Alliance (HS2AA) - who won a case against the government today - expressed delight over the victory on the compensation challenge.
This was never a Nimby argument. Many thousands of people living along the route will not be able to sell their homes for some 15 years because their homes are blighted.

They should not have to bear the burden for this national project.

We hope now that proper arrangements are put in place by the Government for compensation for those who live by the proposed HS2 route to make it possible for them to move if and when they wish, in the same way that the rest of us can.
– Richard Stein, Leigh Day law firm who represented HS2AA
Advertisement
High speed ahead for HS2 route
National
High Court's judgment on HS2 case
High speed ahead for HS2 route
National
Compensation case loss 'will not affect' HS2 timetable
Rail Minister Simon Burns hailed the four out of five cases won at the High Court as a "landmark victory"and said the loss on the compensation case would "not affect the HS2 construction timetable in any way".
This is a major landmark victory for HS2 and the future of Britain. The judge has categorically given the green light for the Government to press ahead without delay in building a high-speed railway from London to Birmingham, Manchester and Leeds.
– Rail Minister Simon Burns
High speed ahead for HS2 route
National
HS2 compensation consultation deemed 'unlawful'
The High Court ruled that the consultation process for compensating those affected by the HS2 high-speed rail scheme "was so unfair as to be unlawful".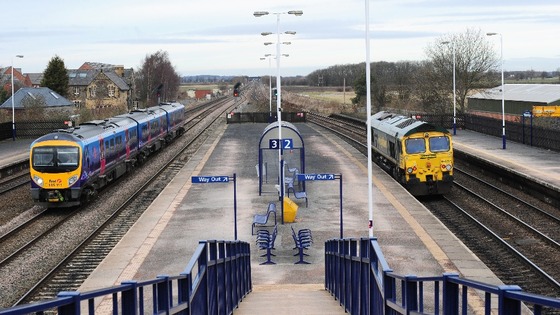 The decision was a victory for the High Speed 2 Action Alliance (HS2AA), which consists of more than 70 affiliated action groups and residents' associations.
The HS2AA case was one of five separate cases brought to block the rail scheme in its current form - it was the only case to succeed.
Mr Justice Ouseley, sitting at London's High Court, is now hearing submissions from lawyers on the appropriate remedy.
High speed ahead for HS2 route
National
Govt HS2 compensation consultations 'unlawful'
Government consultations on compensating those affected by the proposed HS2 high-speed rail scheme were today ruled "unlawful" by the High Court, lawyers Leigh Day said.
Advertisement
High speed ahead for HS2 route
National
Rural areas affected by HS2 proposals
The High Court is to rule today on legal challenges to the Government's HS2 high-speed rail scheme.
This report from January by Political Correspondent Carl Dinnen explains the route's location and why it is so controversial:
Power failure hits rail service
Lines reopened after Didcot power failure
All lines have now reopened and trains can run on their normal routes after disruption on First Great Western due to a signalling problem between Didcot Parkway and Swindon.
There are still delays of around 30 minutes to services and buses remain in operation. First Great Western expect normal service to resume from around 1pm.
Power failure hits rail service
Rail services diverted to avoid power failure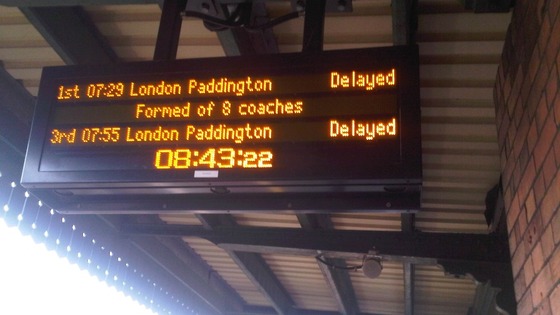 First Great Western have just told us that buses are in place for travel between Swindon to Didcot, Swindon to Gloucester and Bath to Swindon, should passengers want to use them. There are reduced services running between Cardiff and Bristol to Paddington, with trains diverted via Newbury.
ITV News journalist Guy Phillips has just sent us the latest on his attempt to go to Wales. We "We are now boarding a train back to Reading. Great Western hope to get passengers from Reading to Wales via Bath - the long route."
Power failure hits rail service
Disgruntled passengers head back to Reading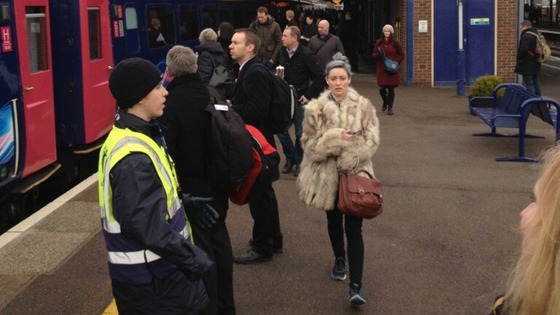 Passengers trying to get to Cardiff are now heading from Didcot back to Reading, following a power failure in Swindon.
Load more updates
Back to top