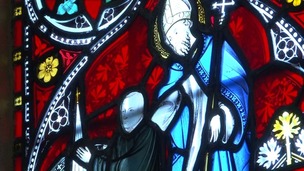 An iconic church in Ramsgate is in line for a hundreds of thousands of pounds of lottery cash.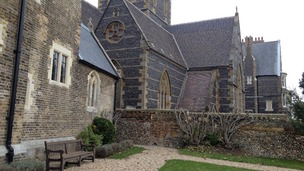 St Augustine's Abbey in Ramsgate is the birthplace of English Christianity and where I discovered the joy of learning history and heritage.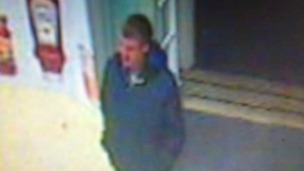 British Transport Police has launched an investigation after a bus was stolen from Ramsgate train station.
Live updates
Bomb scare in Ramsgate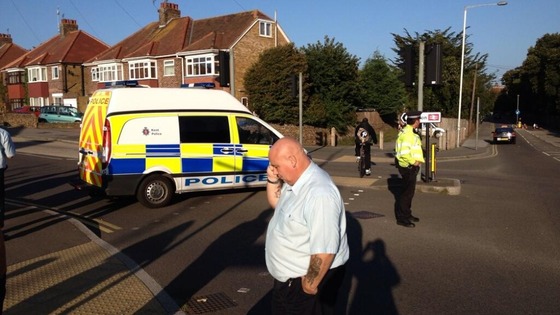 Bomb scare in Ramsgate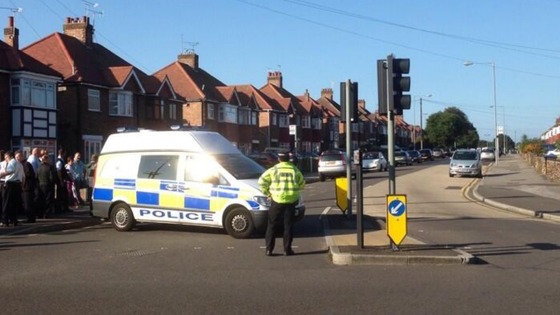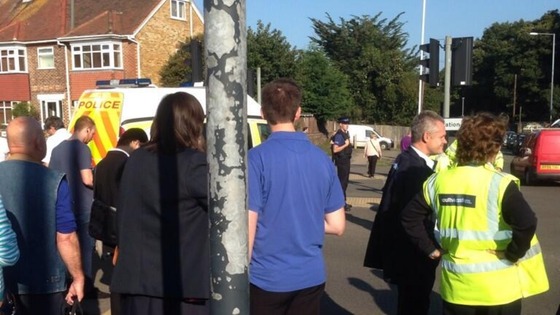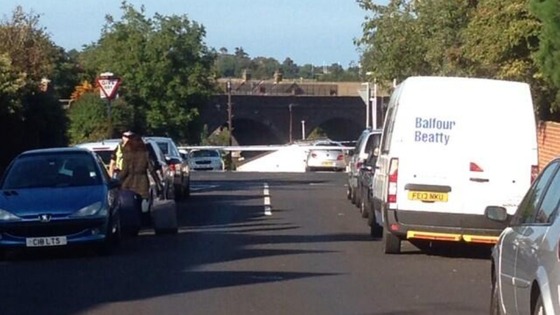 Advertisement
Bomb scare in Ramsgate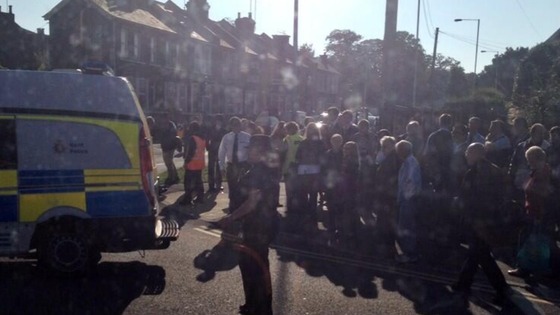 Bomb scare in Ramsgate
NEW: (1/2) Owing to emergency services dealing with an incident at Ramsgate, trains through this station may be cancelled at short notice.
Bomb scare in Ramsgate
UPDATE: 15:53 Margate to St Pancras Int will no longer call at Broadstairs, Ramsgate, Canterbury West & Ashford Int. http://t.co/aQWNWHAvpK
Bomb scare in Ramsgate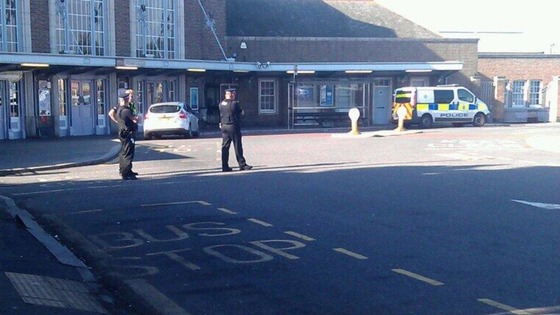 Advertisement
Bomb scare in Ramsgate
A cordon is in place at Ramsgate train station after workmen discovered an unexploded wartime bomb.
The station has been cordoned off and trains are being stopped while the incident is dealt with.
Body discovered off Ramsgate
A man's body was found by coastguards at 730am this morning in the sea off Ramsgate, Kent.
Police were alerted by the coastguards and initial enquiries would suggest he is not British.
There is nothing to suggest this is a suspicious death.
It is unexplained and enquiries are underway to establish his identity.
Officers are also liaising with their European counterparts to see if there have been any missing fisherman or other foreign nationals reported as missing.
Three arrests after gun shots
Three men arrested after gun shots were heard inside a building in Kent have been bailed. Officers were called to Victoria Road in Ramsgate at half past six on Friday night. A cordon was put in place and the police helicopter helped carry out a search of the area. Nobody was injured.
Three arrests after gun shots
A man has been talking about the moment he heard gun shots on Victoria Road in Ramsgate in Kent.
Three men are currently in police custody after officers were called to the scene. The road was cordoned off for a period of time, while forensic teams carried out an inspection of a property nearby. There are no reports of any injuries.
Load more updates
Back to top