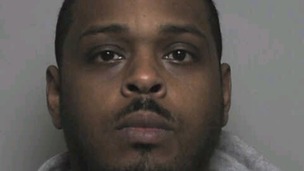 A Brighton man has been sentenced to 8 years imprisonment after he raped a 13-year-old girl.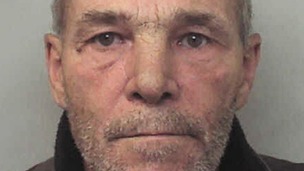 Rapist Alexander McGuire begins an eight year jail sentence, 26 years after the crime, after DNA evidence helps convict him.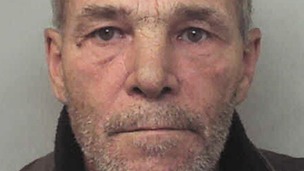 A sex attacker acquitted of rape in 1986 will be sentenced for the crime in Windsor today, following the discovery of DNA evidence.
Live updates
Stoke Mandeville rape charge
A 78-year-old man has been charged with rape and indecent assault in connection with incidents at several hospitals including Stoke Mandeville in the 1970s and 1980s.
National
A 78-year-old man has been charged with rape and indecent assault in connection with incidents at several hospitals including Stoke Mandeville in the 1970s and 1980s.
Michael Salmon, from Wood Green in Hampshire, was arrested as part of the Metropolitan Police Service's Operation Yewtree which was set up following the Jimmy Savile allegations.
He was arrested today and later charged with one count of rape and four counts of indecent assault by Thames Valley Police.
The charges relate to incidents involving four victims between 1972 to 1985 at hospitals in the Aylesbury area.
Salmon will appear at Aylesbury Magistrates' Court on December 17.
Advertisement
Police warning after rape
Video: Our interview with Chief Inspector Justina Beeken from Sussex Police, following the rape of a 20-year-old woman in Crawley.
Police warning after rape
Broadfield Forest near Crawley was the scene of a rape on Sunday, 6th October 2013. Police say they don't believe it was part of a wider series of events, but are warning people to take care when out alone at night.
Police warning after rape
Police are reassuring people who live close to where a woman was raped near Crawley, that they believe it's an isolated incident. A 20-year-old was pulled into undergrowth in Broadfield Forest and attacked by two men in the early hours of Sunday, 6th October 2013.
Police are warning anyone out at night alone to be mindful of their own safety.
Police appeal after rape
Police are appealing for any information after a rape in Reading.
The victim, a 29-year-old woman, was walking in the Northcot Road area of Tilehurst between 12:55am and 1:20am on Monday 30th September.
The offence took place in an alleyway off Edgar Milward Close.
Inspector Nick Watts, from Force CID in Reading said, "This is an isolated incident and officers have been conducting house to house enquiries in the area in order to establish details about the incident."
The suspect has been described as a white man, aged 30 to 35-years-old, about 5ft 7ins tall, of stocky build and with short dark hair.
Anyone with information is asked to contact Insp Watts via the Thames Valley Police Enquiry Centre on 101.
Advertisement
Brighton pier rape
A woman was raped in Brighton in the early hours of Saturday, August 10.
The 24-year-old victim had been on a night out with her sister when she became separated from her and two men that they had met earlier in the Oceana Nightclub.
Sometime between 2am and 3.10am the victim found herself under the pier with the man she did not know who then attacked her before running off towards the Brighton Wheel.
The suspect is described as black, late 20s, 5ft5ins of average build, with a London accent.
Aran Boyt, Detective Constable from Brighton and Hove CID said: "This was a very distressing end to what was a fun night out in Brighton. We need to find the person responsible for this nasty assault as a matter of urgency."
Woman attacked in back garden
A woman has been raped after a night out in Buckinghamshire.
The attack happened in the back garden of a property in the area of St Hilda's Court and St Anthony Close in Aylesbury in the early hours of Sunday morning.
The 49-year-old woman met her attacker in the Mendoza's bar in the town on Saturday night and got into a taxi with him.
Police are trying to trace anyone else in the nightclub who may have more information and the taxi driver.
CCTV released in rape case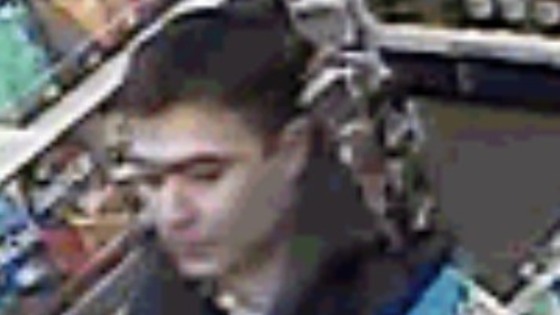 Police have released this CCTV image of a man they would like to speak after a 61-year-old from Scotland was raped in Hove.
The woman reported that she was the victim of a rape in the early hours of Wednesday, January 9th.
She said she met a man in the Old Steine area of the city and went with him to a bar in St James's Street at around 10pm.
They then left in a taxi and went to a property in the Blatchington Road area of Hove where she was then assaulted.
Det Const Kerri Bartup said: "Investigations have been on-going since the victim reported the assault to officers a few days later. She has been very affected by the incident and we are hoping that by releasing the CCTV image that someone may recognise the man we wish to speak to.
"If you have any information that could help us with our enquiries please call 101 quoting serial 936 of 10/1 or alternatively leave an anonymous message with the independent charity Crimestoppers on 0800 111555."
New rape centre for Reading
Rape victims will soon be offered specialist counselling at a new support centre in Reading. It's one of four in the country to share four million pounds of Government funding. The Victims' Minister Helen Grant welcomed the centre.
Load more updates
Back to top