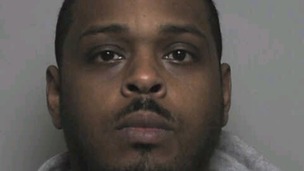 A Brighton man has been sentenced to 8 years imprisonment after he raped a 13-year-old girl.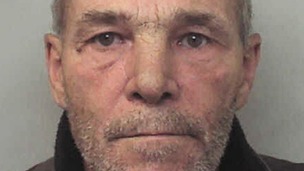 Rapist Alexander McGuire begins an eight year jail sentence, 26 years after the crime, after DNA evidence helps convict him.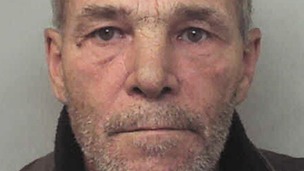 A sex attacker acquitted of rape in 1986 will be sentenced for the crime in Windsor today, following the discovery of DNA evidence.
Live updates
20 years behind bars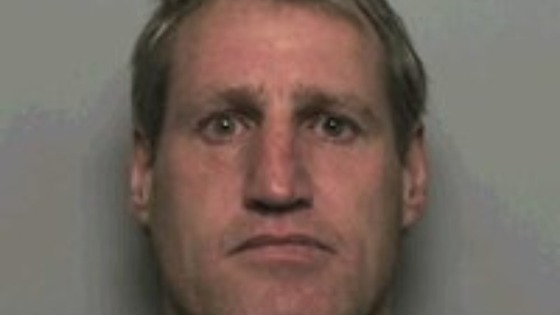 Stephen Edwards was found guilty of raping 46 year-old Pauline Jenkins who was found dead at her home in Brighton in 2011. Edwards was given a 20 year sentence. He'll serve 13 years in jail and may serve the following seven years on licence.
Edwards denied raping Pauline Jenkins who was found dead at her home in Woodingdean on 7 February 2011. He was also found not guilty of raping a 51 year-old woman he had met in 2010 in Brighton.
In another trial at Lewes Crown Court in 2011, Edwards was found guilty of two counts of rape against a 46 year-old woman he knew in Brighton dating back between 1995 and 1996.
Woman jailed for 2 years after falsely claiming she was raped
A woman who falsely claimed she was raped in Brighton has been jailed for 2 years.
Sharlene James was found guilty of perverting the course of justice after sparking fear that a serial sex attacker was at large in the city.
Whilst at Lewes Crown Court yesterday, the jury heard how she claimed to have been pulled into the New Steine community gardens and raped by a man who tried to talk to her.
Detective Chief Inspector Carwyn Hughes said, "Police were already investigating a number of incidents in the Kemp Town area when this allegation was made.
"As in all cases, we took this very seriously and were quick to respond.
"On launching an extensive investigation we quickly concluded that this offence did not take place and aside from raising unnecessary anxiety and alarm, many hours were wasted that could have been put to better use investigating genuine reports of crime."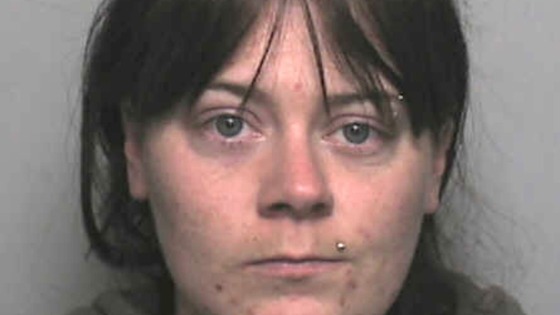 Advertisement
Police investigating the rape of an 18-year-old woman in a doorway in Brighton are searching through CCTV to try to identify a man seen leaving a nightclub with her minutes earlier.
Officers now know the victim left the Coalition nightclub with a white man at about 3.30am on Tuesday 28 January.
Last night police returned to the area to speak to clubbers a week after the attack.
The victim was on a night out with friends when she was attacked in a doorway near the seafront.
The victim is uncertain exactly where the assault happened but detectives believe it was in the area around Middle Street, Kings Road and the southern end of West Street.
We know the victim leaves Coalition with a white man and they initially head towards Hove. What we don't know at this stage is where they go or where the attack takes place. It's possible that the victim doubled back on herself after leaving the club. We're looking at CCTV recorded in the area to try to trace her movements and identify who the man who left the club with her is. We urgently need to speak to him and would urge him or anyone who knows him to contact us."
– Detective Inspector Julie Wakeford
Woman claimed she was raped to cover up affair
A woman claimed she was raped to cover up an affair.
Jessica Gore, of Curtis Road, Ashford, has been given an eight month suspended prison sentence after admitting falsely claiming she had been raped by a stranger in the town.
Gore had been seeing another man and the claim of rape had been made up as an excuse to her husband for her returning home late.
Detective Inspector Richard Vickery said: 'This is a very serious type of offence and by its very means strikes fear into the hearts of women, undermining actual victims
"Gore had lied to family, friends and the police and her deception was uncovered by the police investigation and not her own admission."
Detectives investigating the rape of a woman in a Southampton park early on New Year's Day have arrested a man. The 22-year-old Southampton man is currently being questioned.
Witnesses told police that they heard a woman shout in the early hours of New Year's Day. The sounds came from the area of the park that is bordered by Summers Street and Northam, Union and Leyton Roads, the area of the scene of the rape.
If you have information please pass it to us as soon as possible, no matter how irrelevant it may seem to be. It could prove to be invaluable to the investigation whilst we are interviewing the man in custody."
– Detective Inspector Jim Park
Stoke Mandeville rape charge
A 78-year-old man has been charged with rape and indecent assault in connection with incidents at several hospitals including Stoke Mandeville in the 1970s and 1980s.
Advertisement
National
A 78-year-old man has been charged with rape and indecent assault in connection with incidents at several hospitals including Stoke Mandeville in the 1970s and 1980s.
Michael Salmon, from Wood Green in Hampshire, was arrested as part of the Metropolitan Police Service's Operation Yewtree which was set up following the Jimmy Savile allegations.
He was arrested today and later charged with one count of rape and four counts of indecent assault by Thames Valley Police.
The charges relate to incidents involving four victims between 1972 to 1985 at hospitals in the Aylesbury area.
Salmon will appear at Aylesbury Magistrates' Court on December 17.
Police warning after rape
Video: Our interview with Chief Inspector Justina Beeken from Sussex Police, following the rape of a 20-year-old woman in Crawley.
Police warning after rape
Broadfield Forest near Crawley was the scene of a rape on Sunday, 6th October 2013. Police say they don't believe it was part of a wider series of events, but are warning people to take care when out alone at night.
Police warning after rape
Police are reassuring people who live close to where a woman was raped near Crawley, that they believe it's an isolated incident. A 20-year-old was pulled into undergrowth in Broadfield Forest and attacked by two men in the early hours of Sunday, 6th October 2013.
Police are warning anyone out at night alone to be mindful of their own safety.
Load more updates
Back to top