Our thoughts go out to everyone in Paris. There will be a minute silence as a sign of respect before kick-off. https://t.co/txhcF5faEd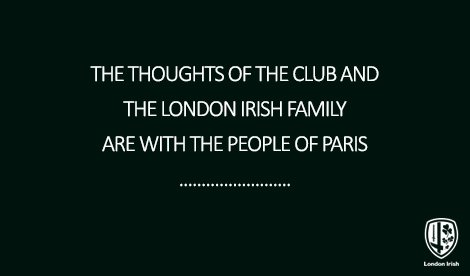 Inspiring scenes as @agen_rugby lead the minute silence by singing the French national anthem
Smoke is still billowing from the scene of the fire at Wokefield Park in Berkshire. The blaze broke out just before six o'clock yesterday evening. More than 100 guests were evacuated from the building. At the height of the blaze 16 fire engines attended from across Berkshire and Hampshire.
Advertisement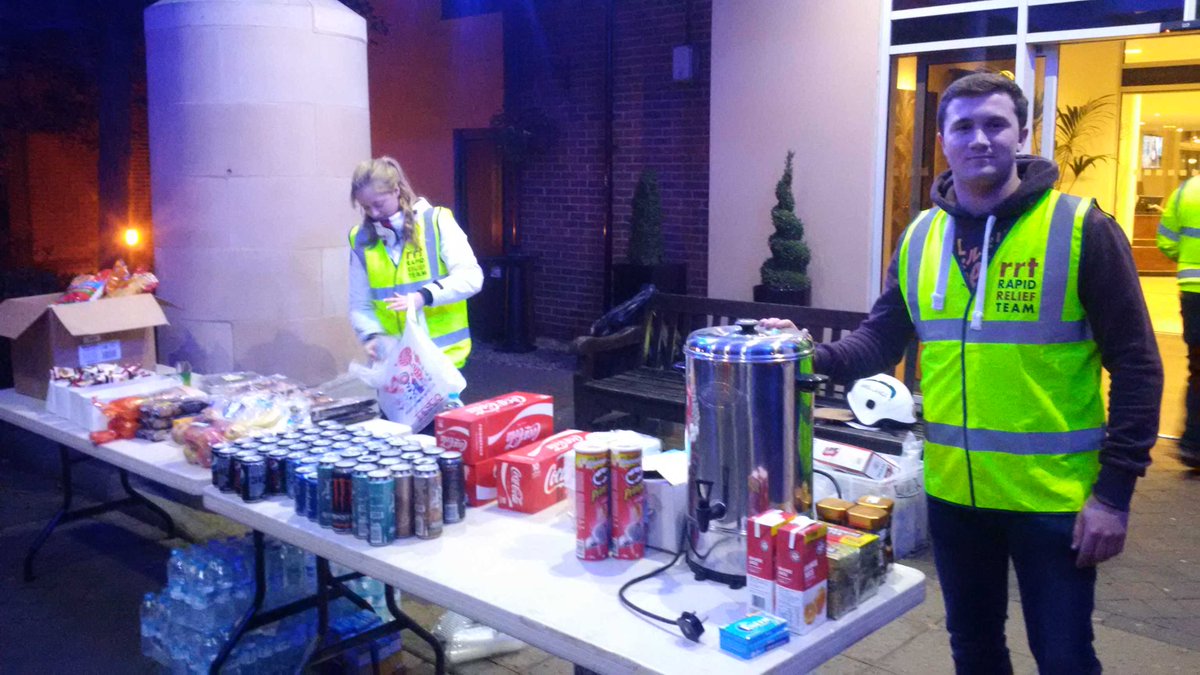 We have now started to scale down operations at Wokefield but will be here throughout the night, thanks for all your messages of support!
Still in shock my work has gone up in flames this evening! Love to my Wokefield family! #WokefieldPark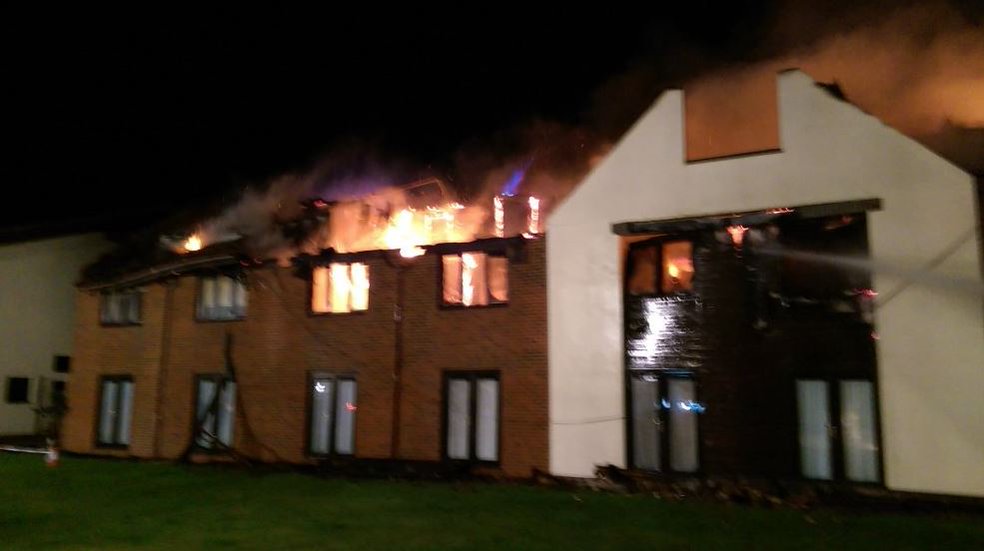 Our crews have worked really hard to contain the fire to one wing to prevent further spread https://t.co/Gbb7yFoRyT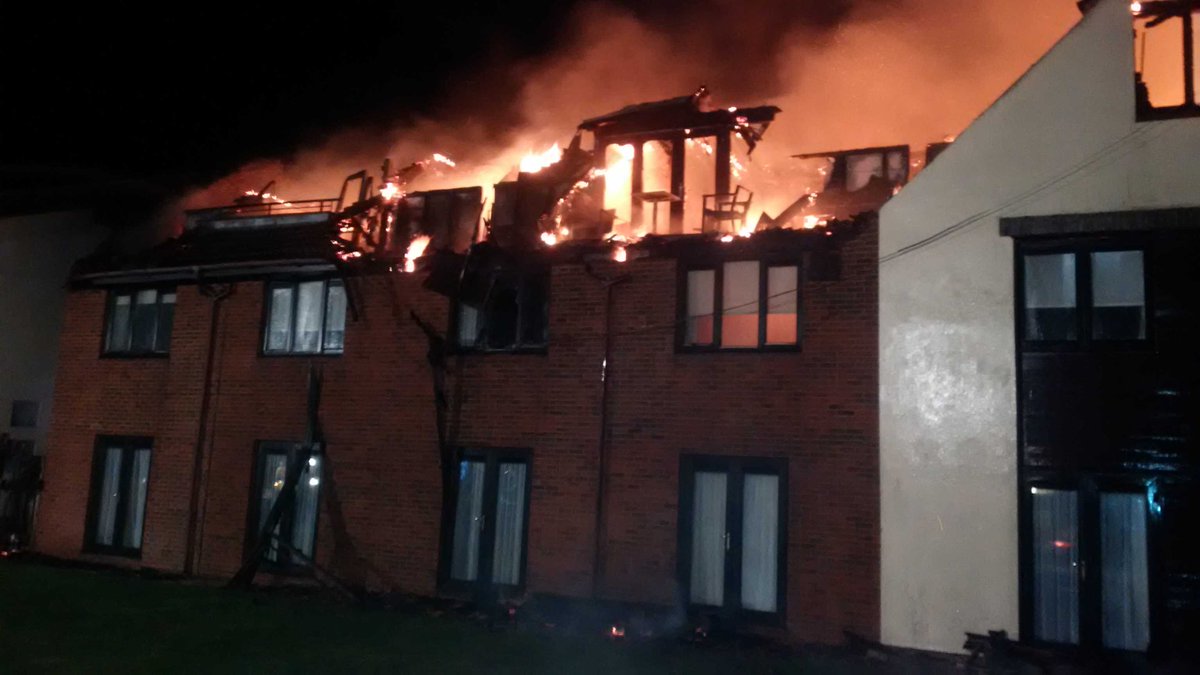 Firefighters will remain at the scene of a fire at Wokefield Park Hotel until tomorrow morning. Our reporter Chris Maughan sent this.
Advertisement
Firefighters say the fire at the luxury Wokefield Park Hotel in Mortimer started in the linen area on the ground floor of the building and spread to the roof.
A total of 12 pumps from Royal Berkshire fire and rescue service are in attendance from Whitley Wood, Dee Road, Caversham Road, Wokingham Road, Bracknell, Wokingham, Ascot and Newbury. Four appliances from Hampshire Fire and Rescue Service are also on the scene, along with an aerial appliance and water bowser.
Guests have been evacuated from the building
A fire has broken out at Wokefield Park hotel in Berkshire tonight. 12 pumps from across the region are in attendance. Guests at the hotel have all been evacuated from the building and moved to other hotels. The roof of the building is well alight. The fire started just before 6pm tonight and the cause is under investigation. Fire teams say they will be on site all night and into tomorrow morning.
The hotel at Mortimer is an 18th Century manor house and a popular wedding venue.
A woman has suffered a broken leg in three places after she was attacked in Reading.
It happened in Duke Street on Tuesday afternoon last week.
The offender kicked the 41-year-old woman in her leg causing it to break in three places.
The victim was taken to the Royal Berkshire Hospital and later transferred to the John Radcliffe Hospital where she underwent surgery.
The offender is described as:
white
about 42-years-old
approximately 5ft 5ins, with short dark hair.
He was wearing a grey T-shirt with blue and red stripes, a black jacket, blue jeans, black trainers and a dark grey hat.
He was carrying a walking stick and a black rucksack.
A 42-year-old man from Reading has been arrested on suspicion of wounding / inflicting GBH without intent and released on police bail until 3rd of December 2015.
"This is a serious assault and I would urge anyone in this area who witnessed this incident to contact me via the Thames Valley Police enquiry centre on 101.

"If you do not want to speak directly to the police you can contact the independent charity Crimestoppers anonymously on 0800 555 111. No personal details are taken, information is not traced or recorded and you will not go to court."
– Investigating officer, PC Kimberley Wright from Local CID based at Reading police station
It's been empty for two years, but today, in a government u-turn, it's finally been confirmed that Reading Prison is to be sold.
The Grade two listed building - has stood in the centre of the town - for almost 170 years - housing thousands of prisoners - most famously - Oscar Wilde. But back in December 2013 it was shut - as part of the Governments plan - to modernise the prison system.
Now under new proposals, Victorian jails are to be sold to make way for new housing.
The interviewees featured in Mel Bloor's report are: Cllr Tony Page from Reading Borough Council; George Osborne MP Chancellor of the Exchequer; and Rob Wilson, MP for Reading East.
Load more updates