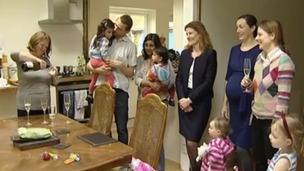 Ten more free schools won government approval to launch in the region today. They will open in 2014.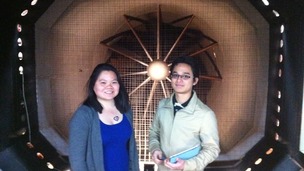 Overseas students living thousands of miles away can study at British universities without leaving home.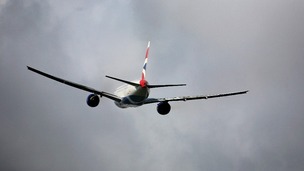 Reading scientists have found that climate change will affect aviation - by increasing air turbulence and causing flights to get bumpier.
Live updates
Medics fastest for heart attacks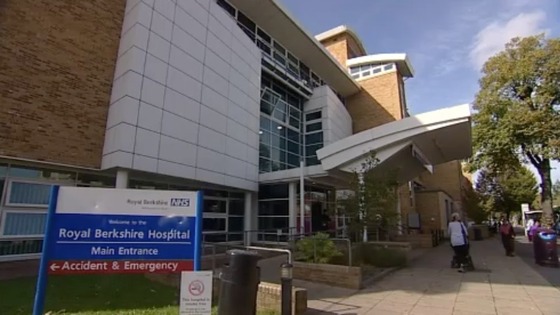 The Royal Berkshire Hospital in Reading has been named as the nation's fastest centre for heart attack treatment. Its cardiac team has helped patients within two hours of being called to help them - giving them the best chance of survival.
New figures reveal that 90.2% of Royal Berkshire Hospital patients underwent primary angioplasty within 120 minutes of calling for help.
The figures are from the Myocardial Ischaemia National Audit Project (MINAP).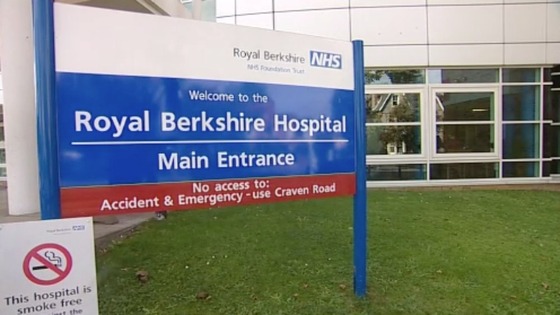 Reading prison to close today
It's stood in the centre of Reading for almost 170 years housing thousands of prisoners, most famously, Oscar Wilde, but today the final inmates left Reading Prison.
Now a young offenders institute, the prison on Forbury Road can hold up to 320 men up to the age of 26.
But two months ago the Government said it was no longer fit for purpose and will close.
Today's shut-down has come a month early - and is a complete mistake according to the prison officers union.
Mel Bloor reports.
(Interviewees: Rob Wilson MP, Reading East, Conservative and Steve Gillan, Prison Officers Association General Secretary.)
Advertisement
Reading prison to close today
Reading prison is to close today, a month earlier than planned.
It is one of four prisons shutting under government plans to replace them with a super-prison.
The last of the 320 inmates at the Berkshire jail will be leaving later today.
The Prison Service said it was aiming to avoid compulsory redundancies by redeploying staff or offering voluntary early departures.
Homes and businesses still cut off
Hundreds of BT customers in Berkshire are facing a second week with no telephone line - and no internet. A fault has meant the landlines in Tilehurst and West Reading have been out of order for 14 days.
Among those affected - residents at a sheltered housing complex, now unable to use the emergency links connected to their phones. Here's Andrew Pate.
Hope for leg ulcer sufferers
A clinic which uses a special oxygen chamber to treat injuries and wounds says it's seen a 100 per cent success rate since opening a year ago.
The Light Clinic, based at the University of Reading, treats migraines, arthritis and sports injuries.
Mel Bloor has spoken to head clinician Doug Jones and patients Mike Bullock and Joyce Porter.
Farnham man convicted of fraud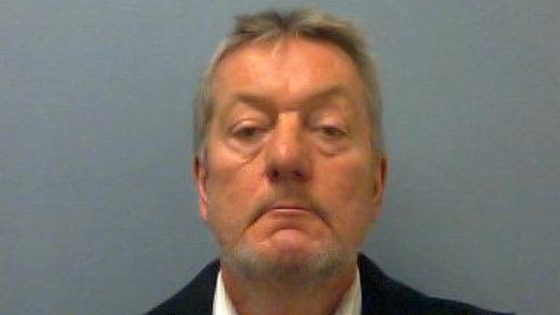 A 55-year-old man from Farnham has admitted two counts of fraud and has been jailed for 32 months.
Adam Ford of Mayflower Way in Farnham was sentenced to 16 months' imprisonment concurrently for two counts of fraud.
He had been convicted after pleading guilty to one count of fraud by false representation and one count of furnishing false information.
Ford had been running vehicle contracts and approached his victim, a friend he had known for several years requesting he loaned him £214,000.
The money was given to the accused on the proviso the loan was used to purchase vehicles.
During 2010 and 2012 Ford made fake spreadsheets to show the victim his money was being used as per their agreement, however they were being used to finance Ford's personal and business debts.
Investigating officer, Detective Constable Kieran O'Shea, said: "Adam Ford capitalised on his good business relationship with the victim to get his hands on almost a quarter of a million pounds over a two year period."
"The sentence shows that fraud is not a victimless crime. In this case the monetary cost was significant, but fraud offences such as these also cause considerable social and economic harm beyond their immediate financial impact."
Advertisement
Pride of Reading awards 2013
If you've ever been involved in a fire or a similar emergency, these volunteers would have rushed to help. Now their efforts have been recognised at the Pride of Reading awards.
They are the Red Cross Fire and Emergency Support Service and they started in Berkshire 20 years ago. Since then they've helped thousands of people.
Mel Bloor has been to see them in action.
She spoke to volunteers Cindy Thompson and Peter Brierley and Chris Holland, Station Commander at Wokingham Road Fire Station - who nominated the service for an award.
Home owner to repay benefit fraud
A Whitley home owner will have to repay more than £12,000 and undertake 100 hours unpaid work after wrongly claiming benefits.
Mr James Ward, who is 60-years-old, from Cressingham Road Whitley, said he was a single self-employed painter and decorator who had not worked since April 2010.
He applied for Council Tax benefit and the Job Seekers Allowance as a single unemployed man and the owner of a property in Cressingham Road.
Reading Borough Council's Fraud Investigation Team discovered that Mr Ward was also the owner of another property.
As a result of the defendant not disclosing the property, he was overpaid £12,237.35 in benefits.
At Reading Magistrates' Court, Mr Ward admitted the charges and was sentenced to a 12 month Community Order of 100 hours unpaid work and contribute £250 towards the costs.
Once again the Council has shown it will take tough action against benefit claimants who fail to declare changes in their circumstances. I hope the message to everyone is that people must report anything which could affect their benefits, otherwise they will be prosecuted for fraud."
– Jo Lovelock, Leader of Reading Borough Council
ITV Meridian travel news
Disruption on South West Trains between Reading and London Waterloo due to signalling problem at Wokingham.
Tickets are being accepted on First Great Western between Reading and London, and London Underground services.
Pride of Reading awards 2013
From extraordinary bravery - to doing 'their bit' for the community. Some of the region's unsung heroes were honoured at a glitzy awards ceremony on Friday.
The Pride of Reading Awards recognise the achievements of local people and businesses and is hosted by TV's Chris Tarrant.
Mel Bloor sent this from the awards ceremony.
Load more updates
Back to top