Reading's Chris Mears and his partner Jack Laugher have won Great Britain's first Olympic diving gold medal at the Games in Rio.
The pair secured victory in the men's synchronised 3m springboard.
They scored a total of 454.32.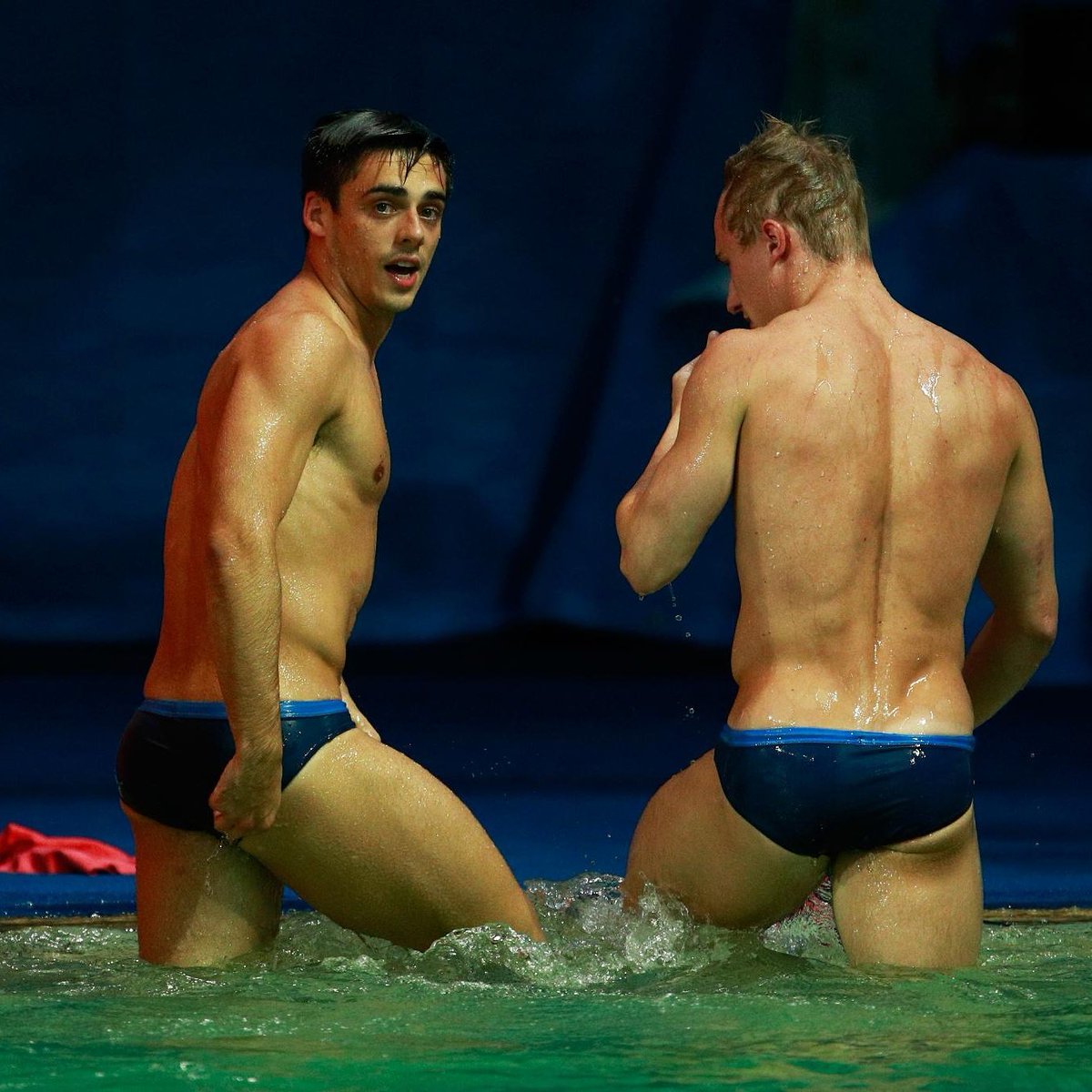 Fans of IKEA have started pitching their tents in order to secure the best spot at the front of the queue when a new store opens in Reading tomorrow.
Campers Katie Cool and her daughter Ella have travelled from Southampton to spend the night outside the store. Katie was also one of the first customers into the Southampton store when it opened.
The pair want to be in prime position for the traditional tree planting and ribbon cutting tomorrow. They're also keen to be the first to experience what the company says are 'a selection of UK and world firsts' inside.
The 32,000 square metre store on Pincents Lane, Calcot will create up to 370 new jobs.
Advertisement
Discussions about the whether Britain should Leave or Remain in the European Union have been taking part across the region in schools, workplaces, community centres, pubs, everywhere in short - ahead of Thursday's EU referendum.
Members of the African Caribbean Society in Berkshire have done their bit to help the debate, by holding a public meeting in Reading. Richard Slee's report ends in an interview with Jeff Hinds from the African Caribbean Society in Wokingham.
A 75-year-old man has gone missing from his home in Reading.
Clive House was reported missing from the Lower Earley area at 10pm last night. He is white with grey hair, of a sim build, and about 5ft 5in. Police say he is believed to have been wearing brown shoes, black trousers and a blue, white and green striped shirt.
Police say that Mr House enjoys walking and is known to visit parks in the Lower Earley and Reading areas.
If you see him or have any information that could lead to him being found, please contact the 24-hour Thames Valley Police enquiry centre on 101.
Two men have been jailed for two years after being caught in a car park with 300,000 illicit cigarettes.
Marek Prystupa, 42, from Reading, was found guilty of evading excise duty, at Luton Crown Court last month.
Taha Ahmed, 31, of Tottenham, London, pleaded guilty to the same offence in June last year.
HMRC officers observed Prystupa and Ahmed meeting at a DIY store car park in Hemel Hempstead. The cigarettes were seized.
Plans to introduce pay and display parking in residential streets near the Royal Berkshire Hospital have met with public opposition.
The borough council says it would ease congestion in the area - but the proposal has been condemed by local people, patient groups and staff who say the on site car park is too small - and charges elsewhere would make work or visits expensive.
ITV Meridian spoke to midwife, Clare Goulbourn-Lay.
Advertisement
Part of the M4 through Berkshire won't re-open until tomorrow morning after a lorry crash, which killed its driver.
A number of major roads across the Thames Valley have been at a standstill all day, with drivers caught in miles of tailbacks.
The lorry, carrying engine parts, crashed into the central reservation between junction 12 for Theale and junction11 for Reading, just before 5am. The eastbound carriageway - has been closed all day, with drivers diverted through Wiltshire, North Hampshire and Oxfordshire.
Reading town centre remains gridlocked this evening - several hours after the accident. Mel Bloor has our report.
Restrictions on the M4 westbound near Reading have been lifted after an accident on the eastbound carriageway.
There is still queueing traffic on the M4 Westbound between J10 A329(M) Wokingham / Bracknell and J11 A33 / B3270 (Reading). The eastbound side remains closed. The emergency services are attending to an overturned car.
The M4 is closed in both directions after an accident. An overturned car means there is queueing traffic between J11 A33 / B3270 ( Reading ) and J10 A329(M) Wokingham / Bracknell.
The accident happened shortly after 2pm. The emergency services are investigating what happened. One air ambulance has left the scene and one remains at the site.
Video report: Labour retains control of Reading. Interviews with Councillor Jo Lovelock, Lab; Cllr Ed Hopper, Con; Councillor Ricky Duveen, Lib Dem and Councillor Rob White, Green.
Load more updates