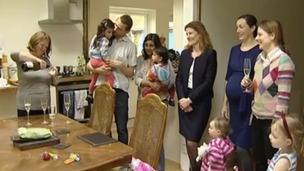 Ten more free schools won government approval to launch in the region today. They will open in 2014.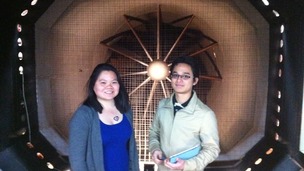 Overseas students living thousands of miles away can study at British universities without leaving home.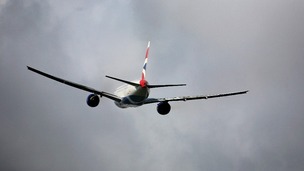 Reading scientists have found that climate change will affect aviation - by increasing air turbulence and causing flights to get bumpier.
Live updates
Reservists' recruitment
The government is cutting around 20,000 jobs from the army and is hoping to offset that by employing more reservists, formerly known as the territorial army. Thousands of part-time posts are on offer and today the recruitment campaign came to Reading. Richard Slee reports.
Pride of Reading awards 2013
People who go the extra mile for their community in Reading will be recognised at a special ceremony this afternoon. The annual Pride of Reading awards are hosted by Chris Tarrant. The event is in its tenth year.
Advertisement
£64m plan for school places
Reading Borough Council has announced a £64 million project to increase the number of school places in Reading. The council wants to create an extra two and a half thousand places. The plan would mean the expansion of thirteen primary schools.
The schools included in the proposal are:
• Alfred Sutton Primary School
• The Ridgeway Primary
• Geoffrey Field Infants
• Geoffrey Field Juniors
• Southcote Primary
• Churchend Primary
• St Michael's Primary
• New Oxford Road Academy
• EP Collier Primary
• Thameside Primary
• Dee Park & Ranikhet Primary Redevelopment
• Newtown Primary
• St Michael's Primary
The plan will be discussed at a meeting on Thursday 7th November,
Storm affects rail services
Service suspended on First Great Western between Basingstoke and Reading due to obstruction on the line.
Jobseeker numbers in Reading fall
The number of people in Reading claiming jobseekers allowance has fallen for the sixth month in a row.
Latest unemployment figures show 171 fewer people were getting the benefit in the town. It comes following a job fair held at Reading's Broad Street Mall last month.
New carriages on South West trains
Overcrowding on South West Trains could be reduced from today.
The first of more than a hundred new train carriages will come into service. It's hoped they will ease crowding on routes to Windsor, Reading, Wokingham, Bracknell, Ascot and Basingstoke.
Advertisement
Widespread delays on trains
There is disruption on First Great Western between Greenford and London Paddington, between Reading and Gatwick Airport, between Reading and Basingstoke and between Slough and Windsor and Eton Central due to a signalling problem at Reading.
Tickets being accepted on London Underground and South West Trains services.
Due to a loss of signalling at Reading depot, trains are unable to depart. Reading to Basingstoke trains are suspended with Widespread cancellations expected elsewhere this morning. First Great Western are looking to source replacement buses.
Reading FC new training ground
Reading Football Club have purchased nearly 120 acres of land in Wokingham for the club's new training ground.
They exchanged contracts with the Royal Merchant Navy School Foundation for the land last Friday.
The site at Bearwood Estate will be home to both the first team and the Academy.
Plans have already been drawn up for 15 pithes and purpose-built indoor facilities, which will be submitted to Wokingham Borough Council in the near future.
The club have been at their current training ground at Hogwood Park since 2004.
The club say that a new training ground is seen as 'a hugely positive step in the right direction.'
Man, 21, found dead in Reading
Thames Valley Police are investigating an unexplained death in Reading. Shortly before 2.40pm on Saturday, the body of a man was found near Reading train station, on Vastern Road.
The death is currently being treated as unexplained but not suspicious. The body has not been formally identified but is believed to be that of a 21-year-old man from the Reading area.
Children play in the street
A street in Reading went back in time this evening. The sound of cars replaced by children laughing and playing outside. It's part of a new scheme where some roads in the town will be closed for an evening once a fortnight to allow youngsters to play safely.
Lorne Street, home to nearly 50 children, was one of the roads closed. Heather Edwards went to meet them all earlier.
Load more updates
Back to top