Coral reef suncream skin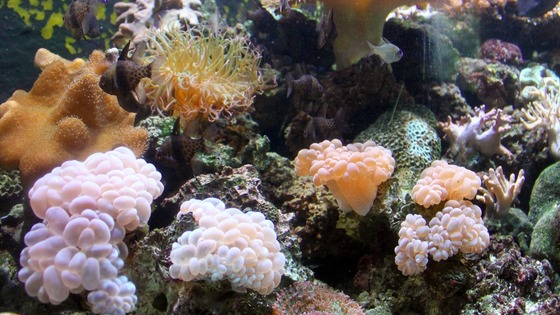 New research by the University of Southampton has found out how corals use their pink and purple hues as sunscreen to protect them against harmful sunlight. Many reef corals need light to survive, but, in the shallow water of coral reefs, light levels are often higher than required by the corals.
Working in the Great Barrier Reef and in the Coral Reef Laboratory of the University, the team of researchers produced experimental evidence that the pink and purple chromoproteins can act as sunscreens for the symbiotic algae by removing parts of the light that might otherwise become harmful.