Live updates
Thursday's Meridian travel
The M25 anticlockwise lane is closed on the entry slip road due to an accident at J8 A217 (Reigate).
Kent MP defends her expenses
VIDEO: The MP for Maidstone and the Weald is being criticised because of her expenses. It's been revealed that Helen Grant claims £20,000 a year for a second home in London. She hasn't broken any rules, as our Political Correspondent Phil Hornby explains.
Advertisement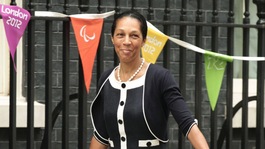 A Kent MP who lives in Surrey has defended claiming the maximum expenses for a second home in London despite living just 19 miles away.
Read the full story
Back to top