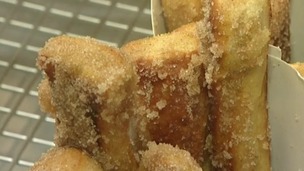 Businesses in the South are examining the implications of the government's u-turn on the so-called 'pasty tax'.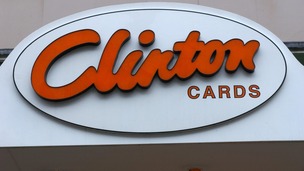 Clintons is the UK's biggest card retailer and employs more than 8,000 staff, and has shops across the South and South East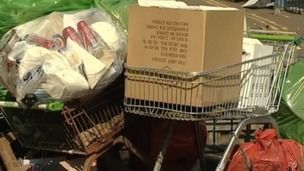 Councillors to vote on fining supermarkets £15 for the recovery of each abandoned shopping trolleys found in the town.
Live updates
Westgate Centre development
The first pictures have been revealed of how the Westgate Centre in Oxford will look after a £400m revamp .
The plans include a cinema and a new John Lewis store. The images are being shown at a retail conference in the south of France to try and bring international retailers to Oxford.
Family jewellers to shut up shop
One of the country's oldest family-run jewellery stores is to close after more than a century of trading. The Major store in East Grinstead was set up in 1903, and is now run by the grandsons of the founders.
However, Keith and Nick Major will shut up shop soon because their own families do not want to continue with the business. Iain McBride reports.
Advertisement
HMV set to close 66 stores
The administrators of Music retailer HMV are to close sixty-six stores including three in the Meridian region, in a move that will cut almost 1,000 jobs. Branches in Camberley, Bournemouth Castlepoint and Walton-on-Thames will shut in the next one to two months. The chain currently has 220 stores.
The administrators 'Deloitte' were called in to the struggling retailer last month, and a restructure is underway. Deloitte said the shops facing closure are all loss-making.
However there are hopes that a rescue deal may be forthcoming after Hilco, the company behind HMVCanada bought the firm's debt.
"This step has been taken in order to enhance the prospects of securing the business' future as a going concern.

"We continue to receive strong support from staff and are extremely grateful to them for their commitment during an understandably difficult period."
– Nick Edwards, Administrator of HMV
Christmas online sales up 18%
Figures out today show only a slight rise in consumer sales over the festive period - up 0.3%.
Big stores like Debenhams, House of Fraser and John Lewis have reported a sharp increases. And, of course, online shopping saw a big boost.
But it has been a tough 12 months for retailers, with the loss of names like Game and Comet. So, what's the verdict in our high streets?
Charlotte Wilkins finds out, speaking to shopping centre manager Gill Buchanan, sales director Graham Russell, joint managing director Melanie Wakefield and shop owner Donna Camera.
Christmas online sales up 18%
Figures out today show there was an 18% jump in internet sales this Christmas. The British Retail Consortium said December was an "underwhelming" month for stores, but retail giants like Bracknell-based John Lewis are reporting a surge in online sales.
Store open since 1875 to close
It's been serving customers in the South for well over 100 years - but one of the region's oldest department stores is being forced to close its doors for good.
Jackson's in Reading opened in 1875 - and still offers a special level of customer care. But falling sales and a leaky roof mean it's going to have to shut. Andrew Pate has been to have a look.
Advertisement
Campaign to save shops
The fight is on to save the independent shops of a seaside town.
Whitstable shop owners say mass rent hikes could turn their high street into a ghost town.
But with retail giants willing to pay top prices to be there, is the town a victim of its own success? Sarah Saunders reports.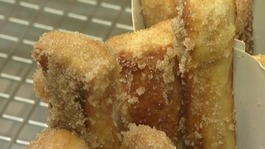 Businesses in the South are examining the implications of the government's u-turn on the so-called 'pasty tax'.
Read the full story
'Pasty tax' u-turn implications
Hot food firms in the South are looking at the implications of the Chancellor's u-turn on his so-called 'pasty tax'. George Osborne had proposed a 20% tax on hot baked snacks including pasties and pies.
Now however the tax will only apply to cooked pies and pasties that are kept hot, but not those that are still warm after coming from the oven.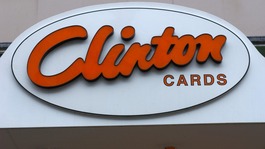 Clintons is the UK's biggest card retailer and employs more than 8,000 staff, and has shops across the South and South East
Read the full story
Load more updates
Back to top