Rhinos sell for £125,000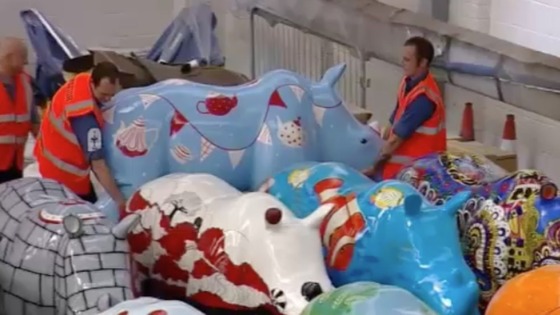 Thirty-six brightly coloured rhinos have been sold at auction for a grand total of £124,700. The sculptures, which have been on display around Southampton and at Marwell Zoo, raised between two and four thousand pounds each.
The money will go to three charities - Marwell Wildlife, The Rose Road Association & Wessex Heartbeat's High 5 Appeal.