Wet conditions cause problems for drivers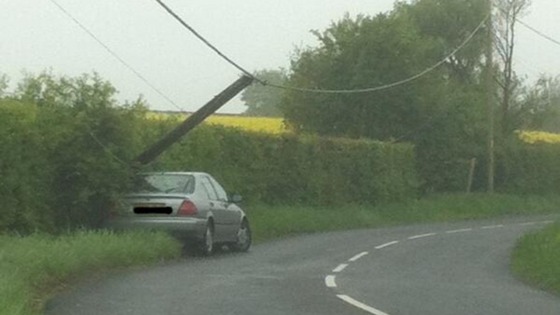 A driver in Sussex verged off the road and hit a telegraph pole after wet and foggy conditions across the south.
The driver suffered no injuries after the collision on Crowhurst Lane in Lingfield.
Police are warning motorists to stay safe in the wet weather, which can create hazardous driving conditions.