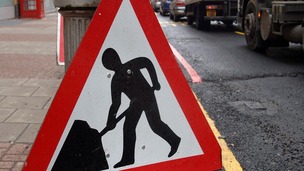 Here are the details of some of the roadworks planned in the South for the coming week.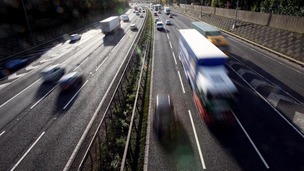 Transport Secretary Patrick McLoughlin pledges funds as Tories begin conference.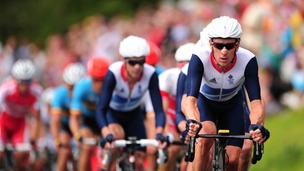 The Olympic cycling time trials take place in Surrey today. Find out how this could affect the roads.
Live updates
ITV Meridian travel
The A24 Worthing Road between Buck Barn crossroads and the Southwater roundabout has been closed in both directions today (Thursday, January 2) after a bus and a cyclist were in collision shortly after 11.30am.
The cyclist, a man, was seriously injured and the road was closed to enable the Kent, Surrey and Sussex Air Ambulance to land close to the scene. Police have set up diversions.
ITV Meridian travel
The M25 Orpington Spur outbound is blocked and there is stationary traffic due to an accident from A224 Orpington ByPass to Hewitts Roundabout.
Advertisement
ITV Meridian travel
The A24 in West Sussex is closed both ways after a serious accident involving a bus and a motorcycle.
The incident happened at Southwater between Mill Straight and A272 (Buckbarn Crossroads).
ITV Meridian travel news
One lane is closed on the M27 Westbound before J12 M275 (Portsmouth) because of a police incident.
It is not yet confirmed what the incident is but police are at the scene.
ITV Meridian travel news
There is queueing traffic and the road is blocked after two cars collided on the A303 both ways around A350.
West Sussex County Council is giving "serious consideration" to a multi-million pound investment for resurfacing the county's unclassified roads. Over the last three years high levels of rainfall, flooding, freezing temperatures and snow, caused significant deterioration to the area's road network.
In 2009/10 only 12% of unclassified roads across West Sussex were considered in need of repair- in 2012/13 that figure had increased to 22%.Unclassified roads make up 55% of the entire road network in the county.
We've spent all summer investigating long term plans for managing the highways network, in response to the many residents who expressed concern about the deterioration of some of our roads. By putting in place a long term plan that makes our roads more resilient, we can prevent damage, provide greater value for the taxpayer and make managing problems caused by extreme weather easier. We can't give an exact figure at this stage, but our findings suggest if we invest heavily now in upgrading road surfaces, it will be cheaper in the long run to maintain them and stop them deteriorating."
– Pieter Montyn, Cabinet Member for Highways and Transport
Advertisement
Thursday's Travel
M25 anticlockwise lane closed on exit slip road at J1A A282 / A206 Crossways Boulevard / B3228 (Swanscombe)
Thursday's Travel
A3 Northbound closed, delays due to accident, two vehicles involved at Hindhead Tunnel.The accident happened at around 09:30 just north of the tunnel, but police confirm the tunnel will be closed to enable traffic management.
Thursday's Travel
One lane closed due to broken down vehicle on M4 Westbound at J7 A4 (Slough West).
Thursday's Travel
One lane closed due to broken down vehicle on M40 Northbound between J9 A34 / A41 (Bicester) and J10 A43 (Brackley / Cherwell Valley Services).
Load more updates
Back to top