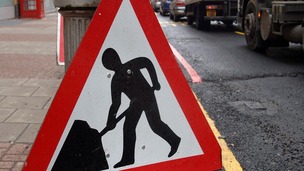 Here are the details of some of the roadworks planned in the South for the coming week.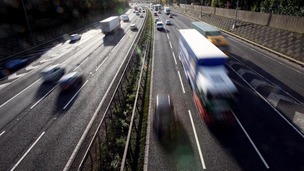 Transport Secretary Patrick McLoughlin pledges funds as Tories begin conference.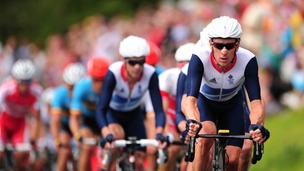 The Olympic cycling time trials take place in Surrey today. Find out how this could affect the roads.
Live updates
Travel news for Tuesday
TRAVEL - TRAINS: SUSSEX Delays on routes from Brighton to London
Delays of up to 15 minutes on First Capital Connect between Brighton and Blackfriars due to electrical supply problems at Purley. Tickets being accepted on East Midlands Trains and Southern services. Ongoing from yesterday. Delays of up to 15 minutes and cancellations can be expected.
There is no current estimate for when a normal service will resume. Also affecting Gatwick Express and Southern services.
Travel news for Tuesday
TRAVEL - TRAINS: Delays on Gatwick Express
**Service Update 1000 Trains will continue to be disrupted today between Gatwick Airport and London because of...
From
@GatwickExpress
on Twitter:
Advertisement
Travel news for Tuesday
Pile up causing delays in Oxfordshire
A4260 Oxford Road in Kidlington Northbound blocked due to multi-vehicle accident at Bicester Road. Police directing traffic. The road was blocked around 09:30.
Travel news for Tuesday
TRAVEL - ROADS: BUCKINGHAMSHIRE J16-J15/M25 queues
Queueing traffic due to earlier accident on M25 anticlockwise between J16 M40 and J15 M4, congestion on M25 to J20 A41 (Kings Langley). Travel time is around 40 minutes. Lanes one and two were closed. All lanes reopened at 08:40, but the accident has adding to the usual morning queues.
Travel news for Tuesday
TRAVEL - ROADS: KENT - A228 High Halstow - accident
The A228 Ratcliffe Highway is closed in both directions after an accident involving two cars and a pedestrian between Christmas Lane and The Street.
Travel news for Tuesday
Accident causing Kent delays
A251 Faversham Road both ways closed due to accident at Sandyhurst Lane.
Advertisement
Travel news for Tuesday
TRAVEL - AIRPORTS: GATWICK - fog lifting, minor delays possible
Good morning from Gatwick. We have a little bit of fog this morning which is now lifting. There may be some very minor delays as a result.
From
@Gatwick_Airport
on Twitter:
Travel news for Tuesday
Investigation into Hampshire crash
Drivers are being warned of lengthy delays after an accident in Hampshire.
A vehicle left the eastbound carriageway of the A303 at around 5.4am today and this has closed the entry slip roads from the A303 onto the southbound A34.
As a result of damage to the bridge, lane one of the eastbound A303 is also closed to traffic
Although the A34 itself is fully open, drivers wishing to join the southbound carriageway from both the westbound and eastbound A303 are having to join the northbound A34, leave at the next junction at Tufton near Whitchurch to turn and join the southbound A34 from there.
Travel news for Tuesday
TRAVEL - KENT: DELAYS ON J2A/M26 WESTBOUND
Delays on M26 Westbound between J2A A20 and M25 J5 / A21. Average speed 15 mph. Travel time is 40 minutes.
Travel news for Tuesday
TRAVEL - ROADS: J14/J13 BERKSHIRE M4 - Chieveley CLEARED
Traffic returned to normal, accident cleared on M4 London bound between J14 A338 (Hungerford) and J13 A34 (Chieveley / Newbury).
Load more updates
Back to top