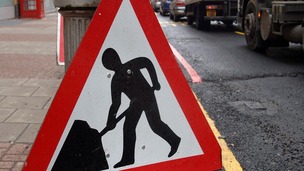 Here are the details of some of the roadworks planned in the South for the coming week.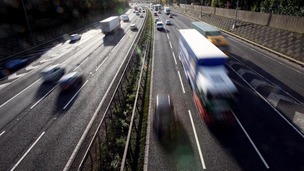 Transport Secretary Patrick McLoughlin pledges funds as Tories begin conference.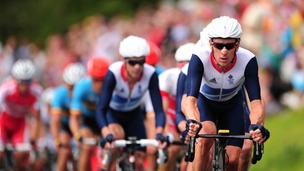 The Olympic cycling time trials take place in Surrey today. Find out how this could affect the roads.
Live updates
ITV Meridian Travel
M3 Northbound exit slip road partially blocked, queueing traffic due to broken down vehicle at J9 A34 (Winnal Roundabout).
ITV Meridian Travel
Two lanes closed due to accident on M3 Southbound between J11 A3090 / B3335 (Winchester South) and J12 A335 (Eastleigh). Matrix sign set to 40 mph.
Advertisement
ITV Meridian Travel
M27 Westbound lane closed on exit slip road due to broken down vehicle at J8 A3024 (Bursledon/Hamble).
ITV Meridian Travel
Two lanes closed due to incident on M3 Southbound between J8 A30 / A303 (Andover) and J9 A34 (Winnal Roundabout).
ITV Meridian Travel
A33 Southbound closed due to serious accident, two motorcycles involved between M4 J11 / B3270 (Reading) and Mereoak Lane (Three Mile Cross).
ITV Meridian Travel
One lane closed due to multi-vehicle accident on M20 coastbound at J4 A228 (Leybourne / Snodland).
Advertisement
ITV Meridian Travel
A27 Eastbound closed due to serious accident, a single vehicle and a pedestrian involved between A285 Portfield Way / Chichester Bypass (Portfield Roundabout) and A285, congestion to B2145 Whyke Road (Kingsham Roundabout).
Roadside scams warning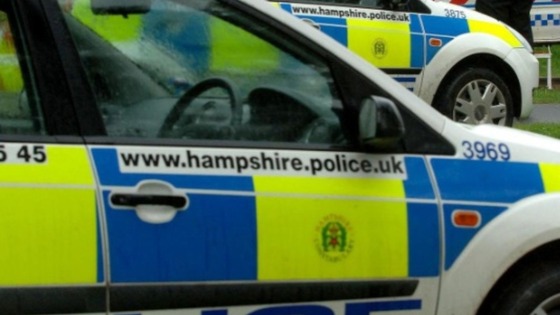 Police in Hampshire have released a list of roads where conmen have been targeting motorists.
They include:
The B340, Winchester; Southwood Road, Farnborough and the A287 at North Warnborough. The A287 Odiham; A30 Sutton Scotney; A30 Yateley; A303 Dummer, near Basingstoke; A303 Sutton Scotney; A3057 Stockbridge; A3093 Picket Twenty, Andover.
The A34 Kings Worthy; A34 Litchfield, Whitchurch; A35 Ashhurst; B2070 Buriton, Petersfield; B3349 South Warnborough; Blackdam roundabout, A30 Basingstoke; Broughton Road, Chattis Hill, Stockbridge; Bullington Lane, Sutton Scotney.
Dukes Road, Gosport; Ower Roundabout, A36, Ower; Romsey Road, Winchester; Shorefield Road, Downton; Tot Hill Services, A34 Burghclere; Walworth Industrial Estate, Pilgrims Way, Andover; Wellington Avenue, Aldershot; Winchester Road, Andover and Winchester Road, Twyford.
On the motorways:
Junction 10, M3, Chilcomb; Junction 12B M3 Otterbourne; Junction 9A M27 Fareham; M27 Park Gate; M27 Segensworth; Junction 6, M3 Basingstoke; M3 Farnborough, Hook and Hook Common; M3 Kempshott and Old Basing; M3 Southampton; M3 Winchester.
Roadside scams warning
Police in Hampshire are warning motorists to beware of a gang of people who are targeting drivers in lay-bys. There have been 65 reports so far, particularly along the M3, M27 and A303.
The conmen attempt to flag down motorists, often claiming they are out of fuel. They say they have no cash or have lost or left their wallet elsewhere - and will offer gold jewellery or, in some cases, a watch in exchange for money.
Detective Superintendent Paul Barton said: "Sadly, some people willingly handed over cash thinking the offer would benefit them. However the gold is fake, often highly polished copper made to look like gold. The goods they offer are practically worthless."**
Travel news for Tuesday
Queueing traffic and road closed due to two accidents on A30 London Road between A325 Portsmouth Road / B3015 The Maultway (Camberley) and B3029 High Street (Bagshot).
Police are advising drivers to avoid this section of the A30 between Camberley and Bagshot. One crash is at the junction with Lupin Close, and the second near School Lane in Bagsho
Load more updates
Back to top