A man has been taken to hospital suffering from the effects of smoke inhalation following the fire at Medway City Estate in Strood. The fire broke out at the Viridor recycling plant at about 6 o'clock this evening. Fire officers say the building was empty, but a man appeared later. They think he was a member of staff who had been trying to tackle the fire. The fire is now under control and has been confined to one building. Plumes of thick black smoke from the fire could be sen as far away as East London, but the fire service said tonight, the fumes weren't toxic. Most of the material in the plant was cardboard for recycling. Residents living nearby were, however, advised to keep their windows and doors open.
Advertisement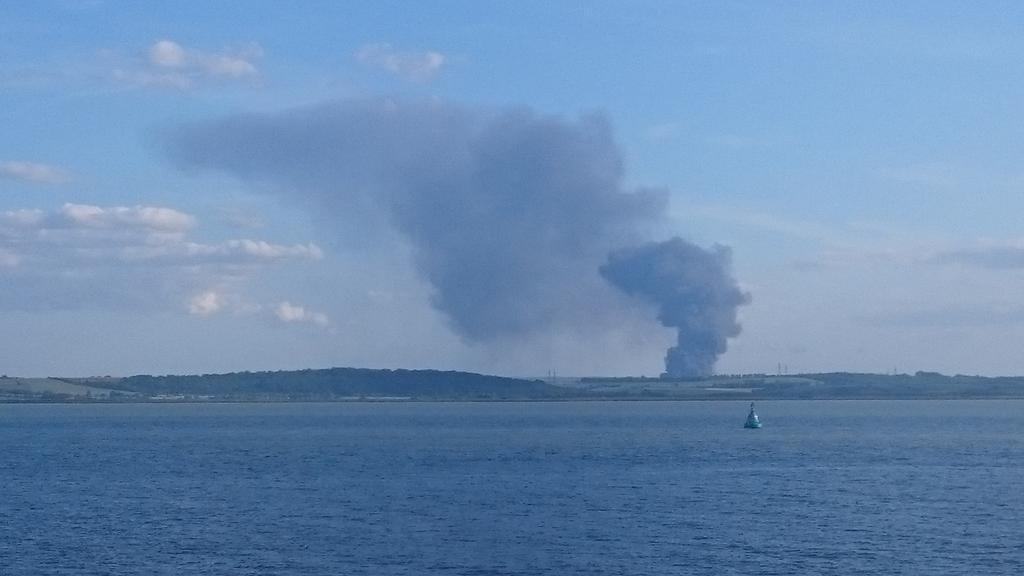 Advertisement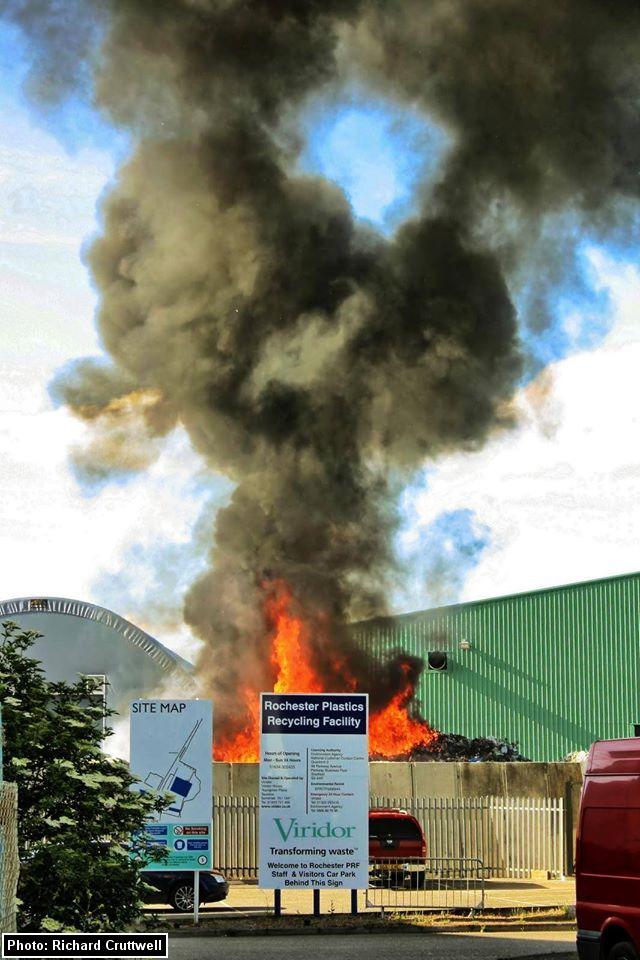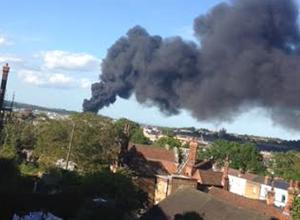 INCIDENT: Kent Fire & Rescue is aware and dealing with a large fire at Medway City Estate - Please do not call to report it. More to follow
UPDATE: Residents living near the Medway City Inustrial estate are being asked to keep windows & doors closed as a precaution due to a fire
UPDATE: 3/3 The fire is being brought under control & it is expected that the smoke will be significantly reduced within the next hour.
Thousands of people are expected to visit Rochester's Dickens Festival, which started today. The event kicked off with the annual parade. This year's theme was Oliver Twist.
Dickens enthusiasts, strolling players, re-enactors, Dickensian 'characters', join the public in a Festival to commemorate and celebrate the life of Charles Dickens. The event also includes readings, competitions, re-enactments and street entertainment
Charles Dickens spent much of his childhood in Medway while his father worked at the Dockyards. Many of his novels and characters have been based on the places he visited and people he met whilst living in the area. Medway is proud of its history with this national legend, who created some of the world's most memorable fictional characters and remains generally regarded as the greatest novelist of the Victorian period.
He's Rochester's most famous resident, and this weekend author Charles Dickens is being remembered along with his famous characters and novels. The Dickens Festival attracts thousands of people each year. Andrea Thomas spoke to Medway Council's events manager Carl Madjitey and Steve Martin from the Rochester and Chatham Dickens Fellowship. Oh, and a rather risque group of enthusiasts!
Load more updates