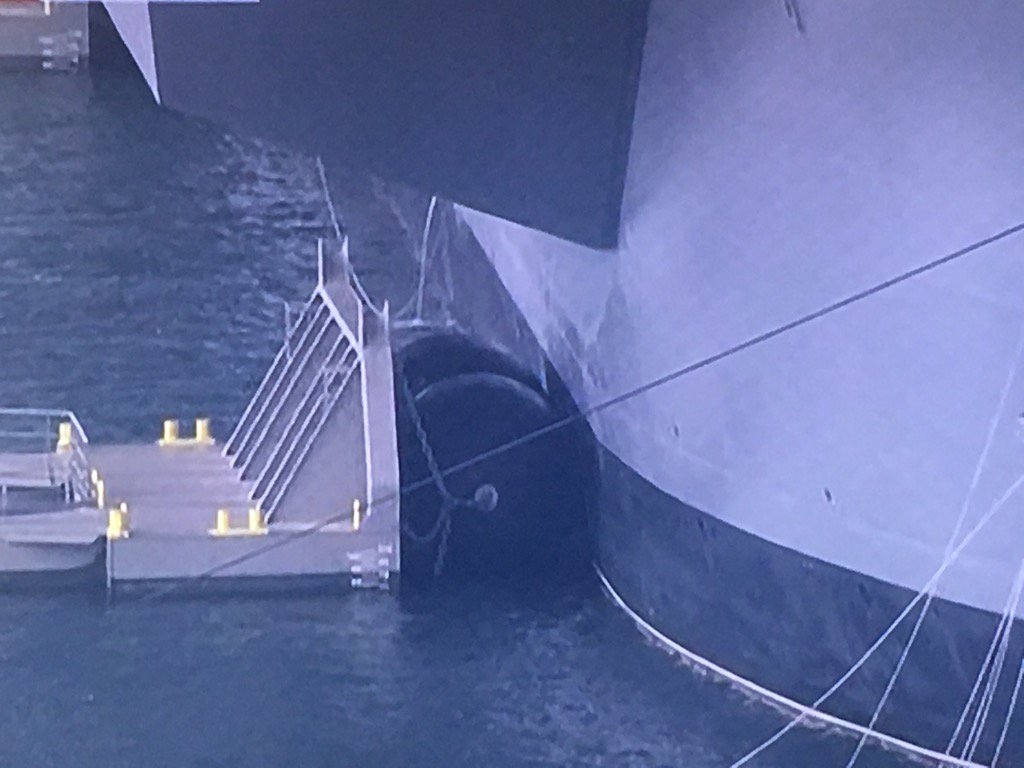 Advertisement
Crowds of people are lining the seafront in Portsmouth this morning, waiting to catch a glimpse of HMS Queen Elizabeth. Some of them arrived at 2am.
The construction of HMS Queen Elizabeth began in 2010 with key parts of her being built in Portsmouth. It was a mammoth undertaking involving hundreds of people. Richard Jones has followed the building of the ship since it started and was there for many of the key moments.
Advertisement
The UK's newest aircraft carrier, HMS Queen Elizabeth, will arrive in Portsmouth today after completing the latest round of sea trials.
Read the full story ›
HMS Shoreham has arrived in her namesake harbour for a busy four-day visit with the captain pledging to "strengthen close bonds" between ship and town.
The Royal Navy minehunter moored at Power Station Wharf and the commanding officer and ship's company were soon meeting the local community.
One of the first ports of call on dry land was a reception hosted by Adur District Council Vice-Chairman Joss Loader at the Shoreham Centre.
Other events on the schedule include conducting pre-arranged tours of the ship, hosting an on-board lunch and evening reception for local guests and attending an evening organised by the Shoreham Royal British Legion.
A Merlin helicopter has become the first aircraft to land on the Royal Navy's biggest warship. HMS Elizabeth will be based in Portsmouth.
Read the full story ›
HRH The Princess Royal was in Portsmouth today to officially name the berth that will become home to the Royal Navy's giant new aircraft carriers.
Named 'The Princess Royal Jetty' the dockside area has been upgraded and strengthened to support the carriers - the first of which - HMS Queen Elizabeth - is due to arrive later this year.
As well as those behind the jetty's construction, Princess Anne, also met Navy bomb disposal experts who have been clearing Portsmouth Harbour of unexploded wartime bombs.
The interviewee is: Commodore Jeremy Rigby, Naval Base Commander.
Load more updates