Delphine, the springer spaniel that captured the hearts of the nation after being dumped in a remote lane in Maidstone, is now ready to be re-homed.
The terrified dog had ear infections and cataracts in both eyes which left her almost blind. Thanks to substantial donations from the public Delphine had specialist veterinary treatment and, although her sight could not be restored, she is recovering well from her ordeal and now needs a new home.
Christine Dooley, manager of RSPCA Leybourne Animal Centre, said: "As a blind dog Delphine needs a very special home.
"We have taught her to respond to voice commands to help her find her way around without bumping into things, and her new owners will need to carry on with that training.
"We all have a soft spot for Delphine. She has such a sweet nature and loves nothing better than laying on the grass in the sun. She is good with other dogs, but is naturally very nervous of sudden and loud noises.
Christine added: "I still cannot understand how anyone could dump a dog and leave it to starve to death, but the public's amazing response to Delphine's story has restored my faith in humankind."
If you think you can offer Delphine a forever home contact RSPCA Leybourne on 0300 1230751.
David Johns (@davidjohns_itv)
Here's a startling fact. A single female cat can become parent, grandparent, and great-grandparent to up to 20 thousand descendants in just five years. Yes, you read that right. Twenty thousand cats.
And that's why animal charities are becoming over-run and are calling for drastic solutions. Cat Chat - the Kent-based charity - wants more vets to offer neutering or spaying for free, or at least at low cost.
David Johns has been to one cat rescue centre to see the extent of the problem.
He spoke to cat rehomer Sharon Weller and Sir Roger Gale MP.
Advertisement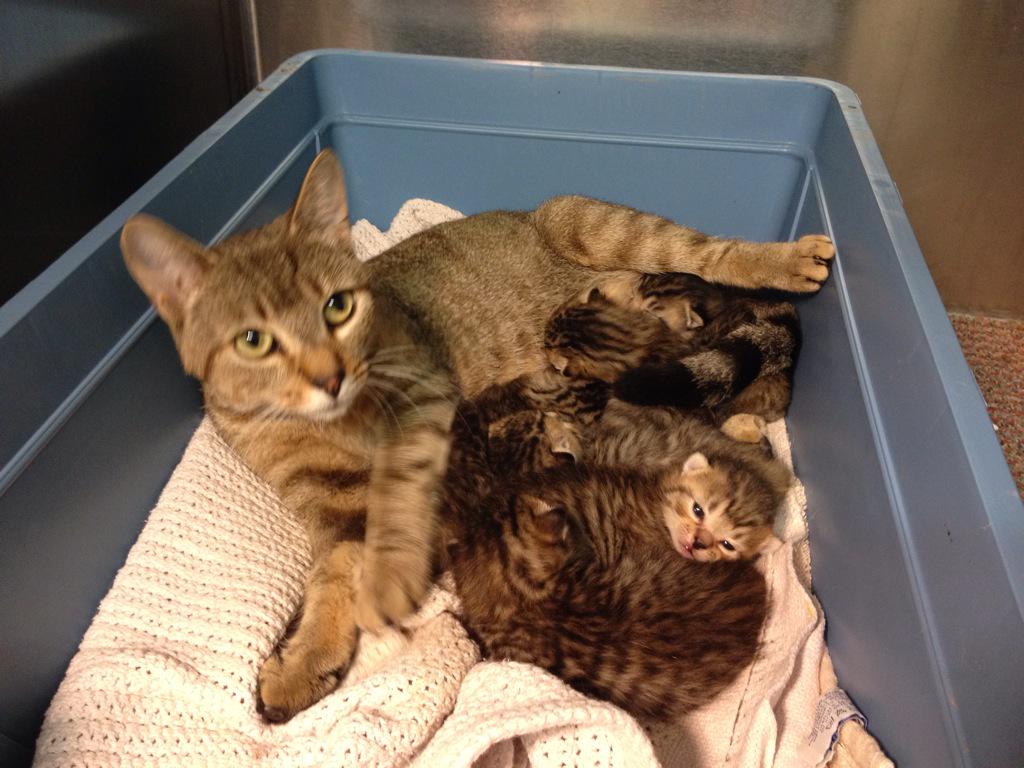 A single female cat can become parent, grandparent, great-grandparent and so on for thousands of descendants in just five years.
And that's why animal charities are becoming overrun with them, and are calling for drastic solutions. Cat Chat - the Kent-based charity - wants more vets to offer neutering or spaying for free.... or at least at low cost.
We will have an item from David Johns this afternoon.
A woman has been seen throwing a kitten out of a car before driving off near Southampton. At about 6:10pm yesterday evening a silver Vauxhall Zafira shaped car with a black roof box was seen by a fellow driver pulling into the entrance of St. Bernard's Church on Southbourne Avenue in Holbury.
A female then opened the car door and threw the young kitten out of the vehicle before quickly driving off. The terrified six month-old kitten was picked up by the person in the car behind before being taken to a local vet practice.
"Luckily this shocking turn of events had been witnessed by another considerate and quick-thinking driver who turned around and went to immediately find the poor kitten. Although clearly shaken by being abandoned in this manner, the kitten is in good health and should make a good recovery. I find it very bizarre that someone would want to dump their own pet like this - it is so callous and cold. These people have shown no thought for the damage they could have caused, for the kitten's welfare or for her state of mind. It would have been very distressing for her."
– Penny Baker, RSPCA Inspector
Anyone with any further information about this incident is being urged to contact the RSPCA inspector appeal line immediately on 0300 123 8018.
The RSPCA is a charity and we rely on public donations to exist. To assist our Inspectors in carrying out their vital work please text HELP to 78866 to give £3 (Texts cost £3 + one standard network rate message).
Police and the RSPCA are appealing for information following the shooting of two cats in Falcon Square, Eastleigh.
The cats were shot in two separate incidents, one on the evening of Saturday, May 23 and the other between 3am and 7am on Saturday, May 30. It is believed they were shot with an air rifle.
Both cats suffered head injuries and one will lose an eye.
Advertisement
A vet who mistreated two of her own dogs has been fined hundreds of pounds.
Kerstin Vockert from Sopley in Dorset admitted failling to meet the welfare needs of her cocker spaniel and her shih tzu who were found severely matted.
One was put down by Vockert herself - the other lost an eye and was left blind.
The RSPCA carried out the Prosecution. The 56-year-old continues to practice at the Ark Aid Veterinary Centre on Irving Road in Bournemouth.
From there, Richard Slee sent us this.
The RSPCA is appealing for information after a cat was shot with a pellet gun in Horsham.
Lola, a two-year-old, long-haired silver tortoiseshell returned to her home in Gorringes Brook with injury to her front right leg on Monday morning.
She was taken straight to a vet who found a new pellet in the elbow, and an old one in her left shoulder. She is currently having surgery on her elbow, which was shot off by the pellet, and had to be completely rebuilt.
"Poor Lola would have been in an immense amount of pain from this horrible and completely attack. Unfortunately this kind of thing more common than we would like - cats, like wildlife, are more vulnerable to such attacks simply because they are out there in the open, unprotected. The injuries which result can be horrific - and often fatal. Lola was actually one of the lucky ones. We urge anyone with any information about this incident to call us on 0300 123 8018."
– RSPCA inspector Jodie Gregg
The RSPCA is appealing for information after a cat was dumped in a closed cardboard box on the side of a street in St Leonards-on-Sea, East Sussex.
The tabby and white male cat, now named Chester, was discovered on Gensing Road on Sunday afternoon. He was discovered at about 3.30pm inside a box with blue tissue. He was rescued by a passer-by and the RSPCA was called.
"Chester seems to be doing well now in RSPCA care. He had blood in his urine, but the vet says this could be down to stress. This wouldn't surprise me as it must have been so terrifying to be dumped by the side of the road like this. He is such a lovely boy and I can't imagine why anyone could want to dump him like this - he must have been so scared. If anyone has any information at all we would love to hear from them on 0300 123 8018."
– RSPCA inspector Zoe Ballard
The RSPCA are urging people to not use chinese lanterns as they are responsible for the deaths of many forms of wildlife.
The lanterns, which are regularly used on New Year's Eve, can harm wildlife, livestock and other animals by causing injuries that lead to suffering and a slow painful death.
Sadly, many people are unaware of the potentially deadly consequences the release of sky lanterns can have for wildlife and other animals.

Their sale has already been banned in countries such as Austria, Germany, and Malta and we would like to see local authorities up and down the country ban their use so this needless suffering can end.

Sky lanterns - along with fireworks and balloons - may seem like innocent ways to celebrate the New Year, but if used carelessly they can terrify, injure and kill all animals - wildlife, livestock and pets."
– David Bowles, director of communications for the RSPCA
Load more updates