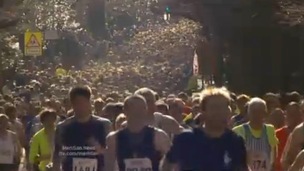 The Fleet Half Marathon attracted amateurs, serious athletes and famous faces today.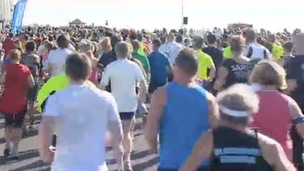 Competitors of all abilities took part in the Hastings Half Marathon today. Here's our report.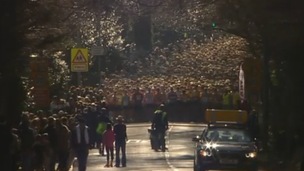 Around three thousand runners took part in today's Fleet Half Marathon.
Live updates
Reading Half Marathon preview
It is recognised as one of the fastest half marathons in the country- and an ideal race for beginners. This weekend a record number - including Sports Correspondent Sarah Gomme - will take to the streets of Reading for the town's annual half marathon.
Reading Half Marathon preview
Up to 16,500 runners are gearing up to take part in the Reading Half Marathon on Sunday 17 March 2013. The event starts at the town's Madejski Stadium. The route will be exactly the same as last year's course.
Advertisement
Charity run at Blenheim Palace
More than one thousand runners are taking part in a charity run at Blenheim Palace. The chef Raymond Blanc will start them off on their challenge at 10.30am.
Runners join Iwan for 'parkrun'
A new fitness event called 'parkrun' is encouraging thousands of people from across the south to participate in weekly 5 kilometre runs. One supporter is Britain's most successful 400m runner, Iwan Thomas. Sally Simmonds joined him at his local run through the park.
Anyone can take part in 'parkruns' and people of all ages and abilities have been taking up the challenge.
Wokingham Half Marathon
Wokingham Half Marathon
More than two thousand runners braved the rain and cold to take part in the 28th Wokingham Half Marathon on Sunday 10th February. Were you or your friends captured by our camera?
Advertisement
Wokingham Half Marathon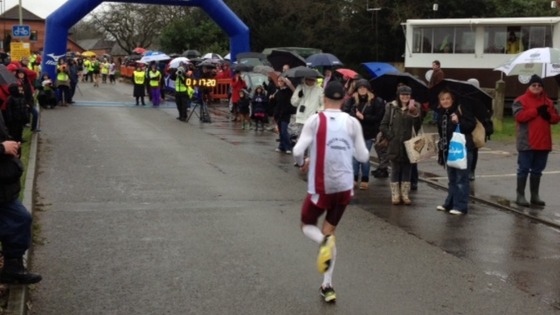 Spectators using umbrellas were at the finish line of the Wokingham Half Marathon to welcome in around 2,400 runners who took part in the event. The fastest competitors finished the course in just over an hour.
Wokingham Half Marathon
Almost 2,500 runners have taken part in the 2013 Wokingham Half Marathon today - despite the rain. The event is in its 28th year.
All go in Gosport Half Marathon
Gosport's annual half marathon took place today, with perfect conditions for the gruelling road race. Juliette Fletcher was there. Here's her report.
Oxford Half Marathon highlights
The Oxford Half Marathon takes place today. Sir Roger Bannister will set the runners off at the starting line on Grenoble Road near the Kassam Stadium at 9.30am. The half marathon finishes inside the stadium.
Load more updates
Back to top