Historic pier marks 200th anniversary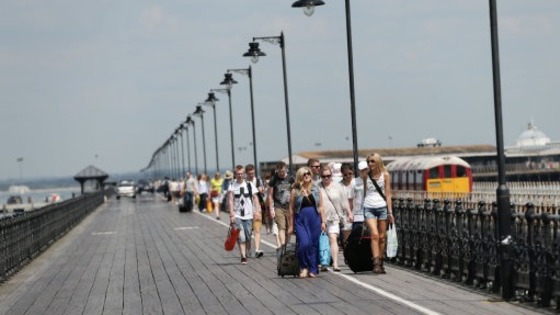 The 200th anniversary of the opening of Britain's first seaside pier is being marked this month.
Ryde pier on the Isle of Wight opened on July 26 1814, and today still stands as a reminder of the feat of Victorian engineering.
It was the original seaside pier and paved the way for dozens of others up and down Britain.
Along with fish and chips and rock, piers became a staple of British seaside life and a magnet for holidaymakers before the boom in international travel.
But as the years passed and with the rise of cheaper foreign flights and the decline in some resorts, many piers have been lost forever.
Like many piers, some locals concede that the best years for Ryde pier - owned by ferry company Wightlink - were in the 1950s, 60s and 70s.
Today the pier is seen as one of the main gateways to the Isle of Wight, with trains leaving the pier-head and ferries shuttling passengers to and from Portsmouth from it.