Entries open today for the 84th Round the Island Race. The event attracts 1500 boats and thousands of sailors. The race takes place in June from Cowes. Olympic and World champion sailors will compete alongside amateurs, families and sailors of all ages.
The third leg of the Volvo Ocean Race starts today with three boats tied in first place. Sally Simmonds spoke to Hampshire skipper Ian Walker on Abu Dhabi Ocean Racing who is determined to outshine his rivals on the five thousand mile leg to China.
Advertisement
John Couzens built a luxury yacht from scratch in the back garden of his home on the Kent coast - but how would it reach the open sea?
Read the full story ›
Portsmouth will host two America's Cup World Series events over the next two years.
The America's Cup World Series is the preliminary race series of the 35th America's Cup, consisting of eight to ten regattas taking place around the world during 2015 and 2016.
All America's Cup teams will compete in the series. Their overall placement will affect the seeding and starting score they take into the America's Cup Qualifier events in 2017.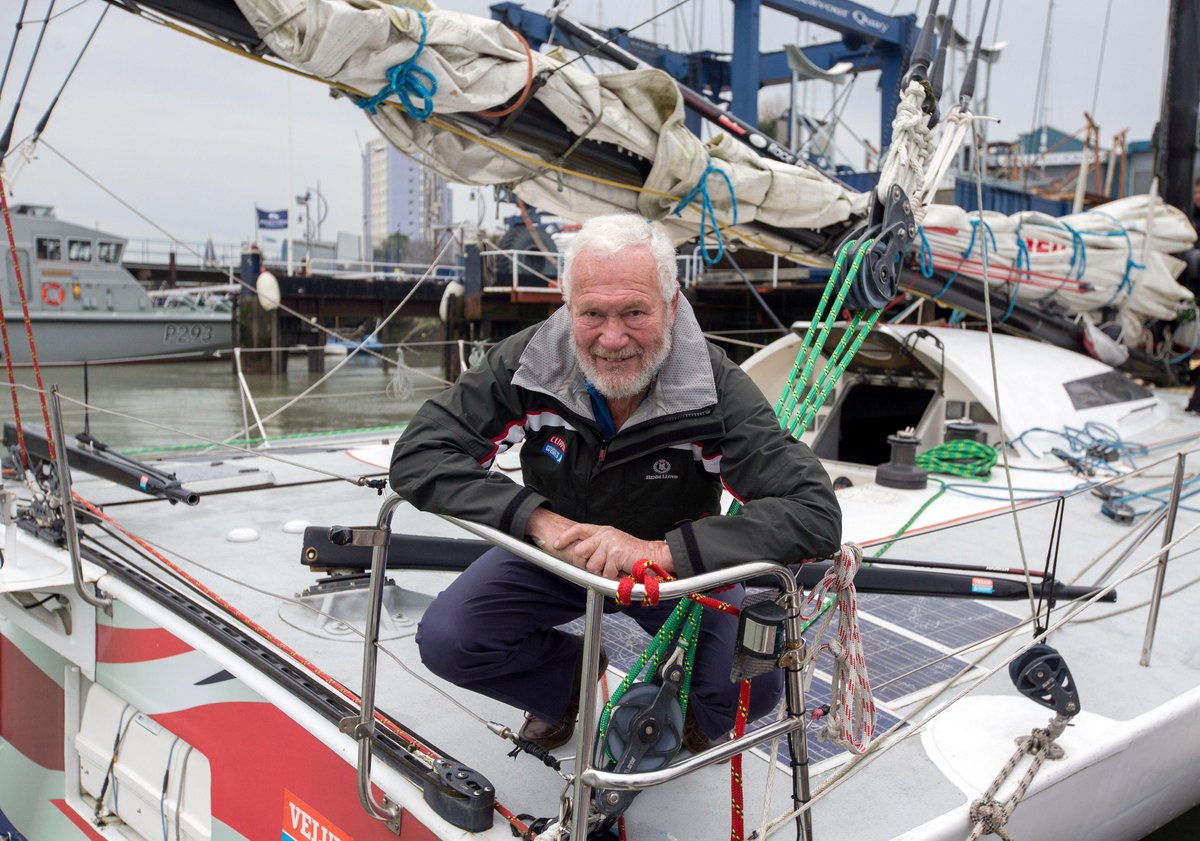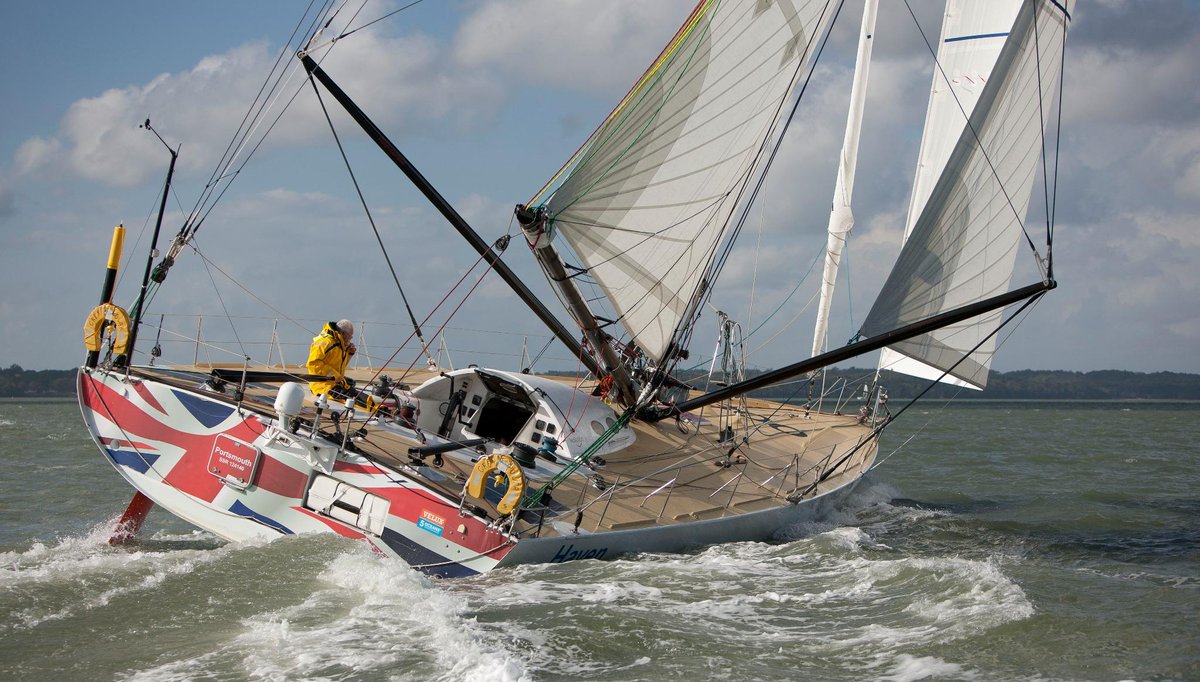 Sir Robin came third in the Rhum class as he crossed the finish line at Pointe a Pitre at 4.52pm local time/8.52pm GMT after 20 days, 7 hours, 52 minutes and 22 seconds at sea. He managed to hold off rival Wilfrid Clerton, who was 20 miles behind.
When he last sailed in the race 32 years ago he finished in 14th place in a time of 20 days, 20 hours, 20 minutes.
The first man to sail solo, non-stop round the world in 1968/9 said he was happy to finish the 3,542 mile race after the "intense" contest for the final podium place.
He sailed the 3,542 mile (Rhumb line) course at an average speed of 7.26 knots but in reality he actually did 4,416 miles at an average of 9.05 knots.
Sir Robin, who founded the Clipper Round the World Yacht Race, returned to his solo ocean-racing roots by entering his Open 60 yacht Grey Power into the Route du Rhum competition which started today in St Malo, France.
The veteran sportsman, who was the oldest participant, last competed in the 3,542-mile race from St Malo, France, to Guadeloupe in the Caribbean in 1982 in his 70ft catamaran Olympus.
And this is his first solo race since his Velux 5 Oceans circumnavigation in 2006-7, which he also sailed in Grey Power.
Advertisement
The first man to sail solo, nonstop round the world in 1968/9 is currently in fourth place on his Open 60 Grey Power. He is just three miles from the third-placed yacht, having dropped down a place this morning after holding onto third for almost 36 hours.
Sir Robin is involved in a "stimulating" battle with three other yachts for the final podium in a week which has seen light winds, rain squalls and big wind shifts in the Azores high pressure system.
Sir Robin, who founded the Clipper Race at his base in Gosport, Hampshire, has 1,253 miles to go till the finish line. He set off from Saint-Malo, France, on 2 November on the 3,542 mile Transatlantic contest.
He said:
The fight for third is very exciting. It has been a frustrating week at times though. The North Atlantic depressions pushed the Azores high South after the big yachts had passed through.

This meant I had to go deeper South to avoid it, which means a greater distance to the finish. We have all been battling lighter than forecast winds, rain squalls and big shifts in the wind, but we are in the Tropics after all.
– Sir Robin Knox-Johnston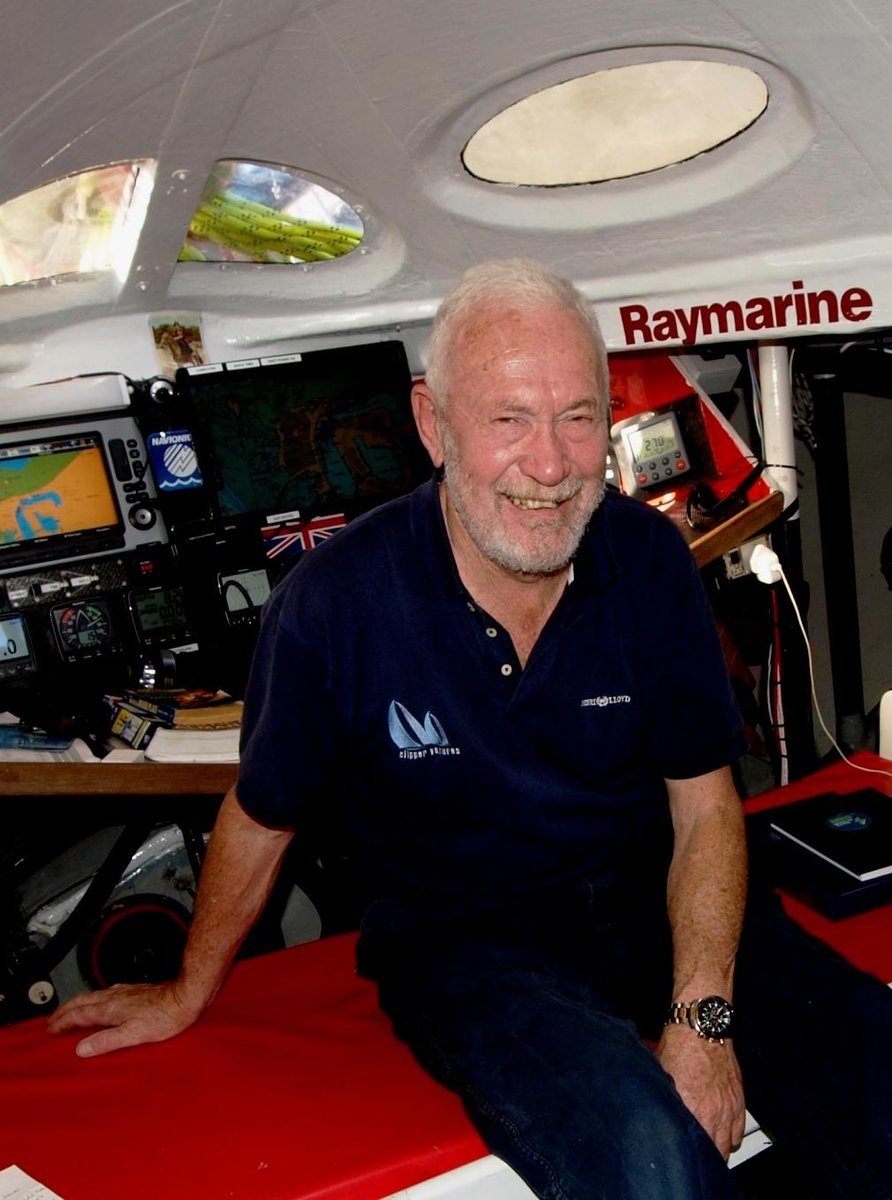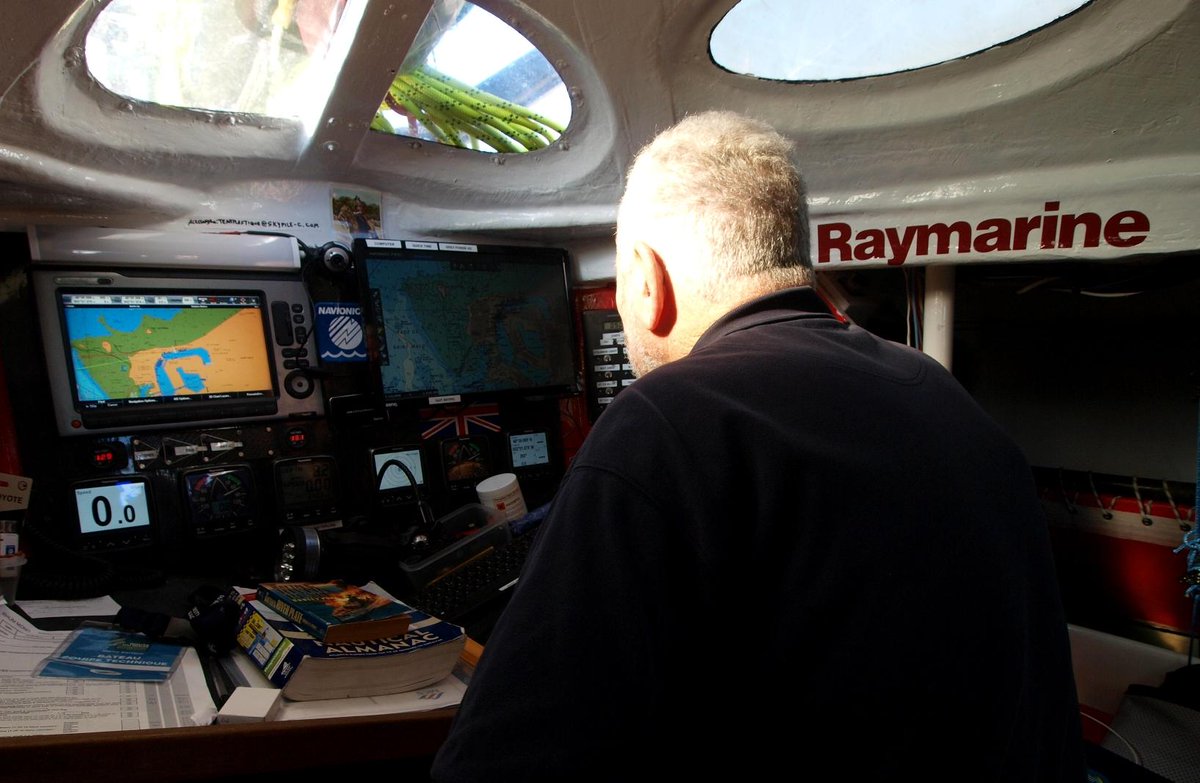 Sir Robin Knox-Johnston has set off on a solo transatlantic race today.
The veteran sailor is competing in the Route du Rhum race from St Malo in France - forty-five years after he became the first man to sail alone non-stop around the world.
Sir Robin, who is based in Hampshire, founded the Clipper Round the World Yacht Race.
"There are bound to be questions about my age. They ask what I think of doing this at 75 and I say I am still 45. That is how I feel. I think I am 45 and that is where I stay. I feel no different to when I last raced. I am pretty fit. I lead an active life. I think of myself as young and that is it. I treat myself as young and I am just not ready for the slippers, pipe and television. That is not coming in a hurry."
– Sir Robin Knox-Johnston
Load more updates