Identification rings for cathedral's peregrine chicks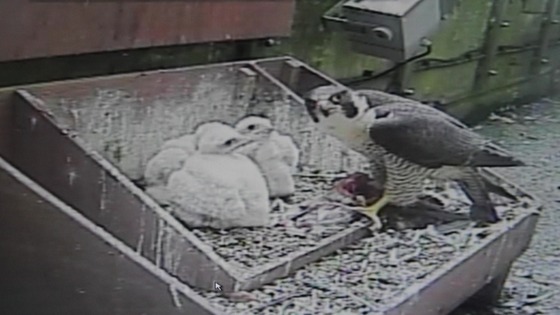 The first peregrine chicks born at Salisbury Cathedral in 61 years are now three weeks old and were recently ringed with a unique colour-ring and identification number by Ed Drewitt, well known ornithologist and wildlife presenter.
The process took 5-7 minutes for each of the three chicks. Pip, Peter and Paula were weighed, measured and ringed and the information will be passed onto the British Trust for Ornithology.
The chicks were removed from the nest on the south balcony at the top of the cathedral tower and taken inside the tower for the process. A human 'spotter' remained out on the balcony to prevent the parent birds from returning to an empty nest.