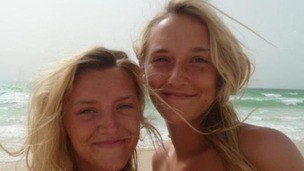 Two young women have died after a road traffic collision in Morocco.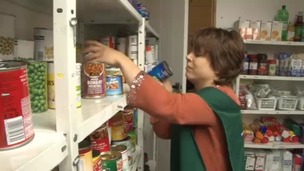 Figures out today reveal a massive increase in demand for the UK's food banks - in between 60 -100% depending on the area.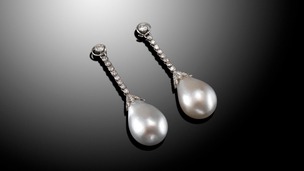 Pearl earrings once owned by the mistress of a Romanian king have sold for £1.6 million at auction in Salisbury.
Live updates
Man sentenced for Joseph Starzacher murder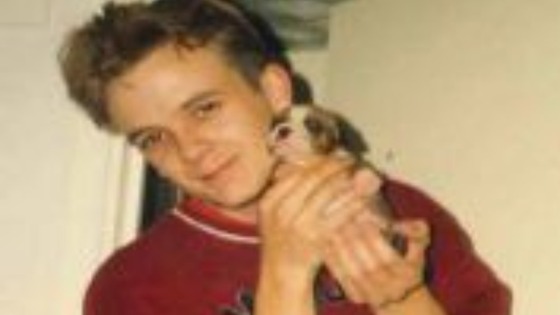 Following the sentencing of their son's killer, Joseph Starzacher's family have release a statement paying tribute to a "lovely young man in the prime of his life".
Joseph was punched unconscious in Salisbury City Centre in 2007 and later died from Pneumonia in 2010 because of immobility problems relating to the attack in 2007.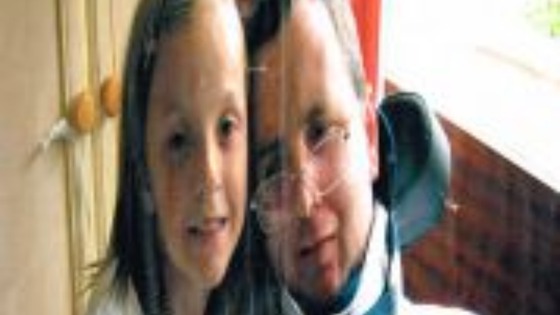 His family said:
"To see Joseph's life taken away in such an act of unprovoked, mindless violence has had a devastating and heartbreaking affect on all those who knew him.
We have had to endure seeing Joseph locked in his body unable to communicate for three years watching his deterioration that eventually led to his death in 2010.
This has been deeply distressing for us all but especially for his daughter Megan who was the apple of his eye.
Despite going through two trials and two appeal processes we can now begin the process of moving on from this horrific ordeal knowing that Adam Cross, the person responsible for our grief, has been found guilty of murder."
Man sentenced for Joseph Starzacher murder
A man from Salisbury has been found guilty of murder, after viciously attacking a man in Salisbury City Centre in 2007.
Adam Cross, who is 35, was sentenced to life imprisonment, with a minimum of 14 years, for the murder of Joseph Starzacher.
Joseph was attacked by Adam on Sunday 29th July in 2007 on a night out with his friends.
He was kicked so hard in the head that he lost consciousness.
He underwent emergency surgery and Cross was convicted with grievous bodily harm in 2008.
Joseph was left in a 'Persistent Vegetative State' and caught Pneumonia in August 2010 because of his immobility and died.
Medical experts concluded that Joseph's death was linked to the head injury he received that day.
Cross was serving the initial sentence for Grievous bodily harm with Intent but following Joseph's death it is right and proper that he was put before the courts to stand trial for his murder. This case is a stark reminder of the serious consequences of violence. Joseph lost his life and his young daughter lost her Dad because of the actions of Adam Cross."
– DS Pete Ritson, Wiltshire Police
Advertisement
Police are appealing for information regarding a distraction burglary at the home of an elderly lady in Salisbury.
At 1:30 pm on Friday 31st January 2014, a man called at a property on Winchester Street saying he had come to collect some books she had promised to his wife.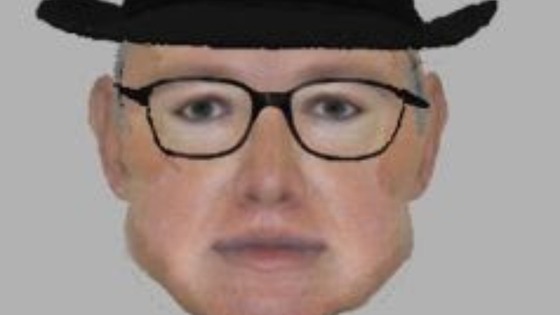 The victim was intimidated and he entered the house and looked around, he told the lady that his wife would be in contact and left.
A short time later the victim discovered that a ladies gold watch of Japanese origin had been stolen.
The man is described as white, 5ft 11 tall, aged in his late forties/early fifties. He had a round face and thick rimmed glasses. He wore a knee length dark grey woollen coat, dark trousers and black lace up shoes.
Public appeal to try and find missing Salisbury man
Wiltshire Police are appealing for the public's help in trying to find missing Salisbury man Glynn Griffin.
The 59-year-old has not been seen since Sunday 16th March and was last seen at his home address of Winding Way in Salisbury.
It is not clear what clothes Mr Griffin was wearing when he was last seen but he has been described as a white male, approximately 5ft 9ins tall with collar length white hair.
Anyone who may know the whereabouts of Mr Griffin is asked to call Wiltshire Police on 999.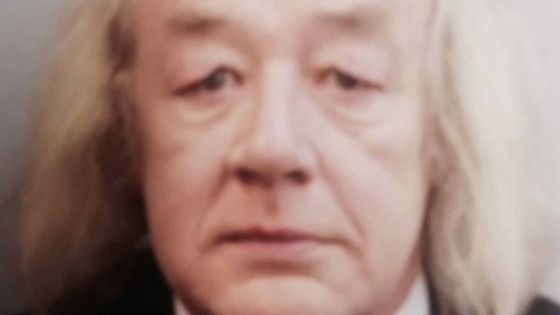 Salisbury therapists write speech handbook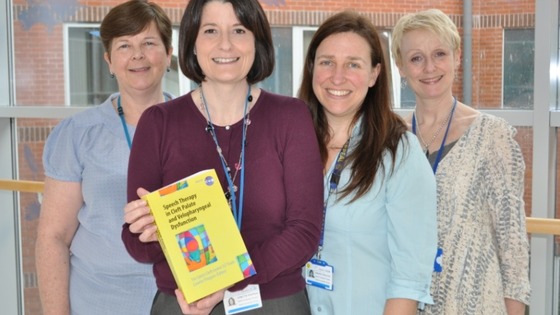 The speech therapy team from Salisbury District Hospital have written up their years of experience and knowledge into a handbook for families across the country.
The book draws on expert knowledge and provides advice for families and teachers on how to help their child with cleft lip and palate speech disorders.
Speech therapist Ginette Phippen, the brainchild behind the book, said: "The regional Spires Cleft Centre based in Salisbury and Oxford is one of 10 specialist centres in the country.
"The centre provides specialist treatment to around 100 new babies a year and overtime we've built up a wide range of knowledge which has informed clinical practice across the country.
"The aim of the book was to pool all our experience and expertise with best practice from other centres across the country and collate this in one easy-to-use handbook."
Children's training motorcycles stolen in burglary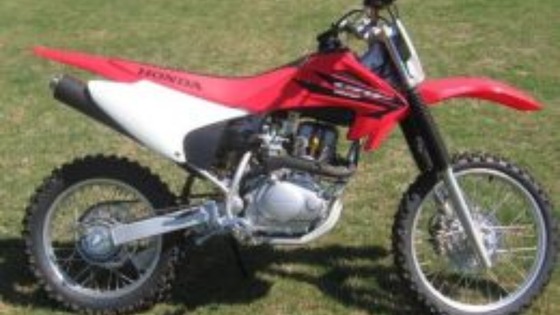 Officers are investigating a burglary at a property in Down Barn Road, Salisbury.
At some point between Wednesday 19th and Friday 21st February offenders broke into a lock up and took two off road motorcycles.
The red and white Honda 230F Motocross bikes are used for teaching local children to ride and without them the training programme cannot continue.
The bikes are described as rare and imported from Brazil. Both had missing baffles from the exhausts and one had a 'Huckley Bridge Events' sticker on it.
Anyone with information on the burglary or the location of the bikes is asked to contact PC Lucy Thorne at Salisbury Police Station on 101. Alternatively contact Crimestoppers 0800 555 111 where details may be left anonymously if preferred.
Advertisement
New inquest into death of corporal who claimed rape
A fresh inquest opened today into the death of a soldier who was found hanged at her barracks in Wiltshire. Corporal Anne-Marie Ellement from Bournemouth died at Bulford, after claiming she had been sexually assaulted by two colleagues.
A previous inquest recorded a verdict of suicide. But last year, the High Court ordered a second hearing after claims that the military failed to provide her with the correct support and she was driven to take her own life.
Martin Dowse reports.
New inquest into death of corporal who claimed rape
National
A Royal Military Police officer who was found hanging in her barracks was "absolutely devastated" by the decision by military investigators not to prosecute the two soldiers she claimed had raped her, her sister told an inquest into her death.
Read: Royal Military Police 'failed in its duty of care'
Sharon Hardy described how her sister stayed with her following the alleged incident, and was "absolutely traumatised."
She said her experience became more devastating when she was bullied.
She was absolutely traumatised. She was devastated. She told me that the girls had started to turn on her.
Cpl Ellement was "could not believe" prosecutors decided not to charge the two colleagues. Mrs Hardy said her sister wanted justice and could not cope with the idea the allegations were not being taken seriously.
Anne-Marie was absolutely devastated. She could not believe it.

She was 110% certain what had happened to her and her being in the Royal Military Police and the fact they were not taking her allegations seriously.

She said to me 'Justice is s***. They got away with it. They are trying to uphold the law but they have got away with it'.
New inquest into death of corporal who claimed rape
National
An inquest is due to open today into the death of a female military police officer who was found hanged after claiming she had been raped.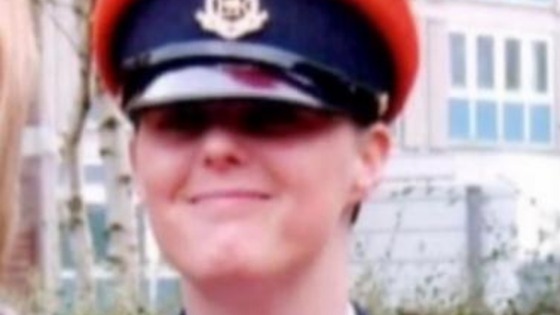 Corporal Anne-Marie Ellement, 30, was found dead at Bulford Barracks near Salisbury in Wiltshire on October 9, 2011.
She alleged that two fellow Royal Military Police soldiers had raped her while she was drunk and although the complaint was investigated, prosecutors decided against bringing charges.
Cpl Ellement was branded a liar after she made the allegation of rape.
An inquest in March 2012 recorded a verdict of suicide, but in August last year the High Court ordered a fresh hearing.
Missing Wiltshire man found safe and well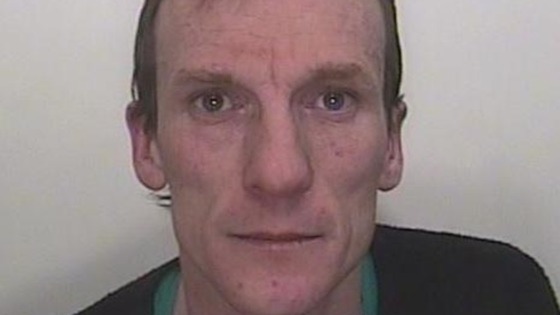 Christopher Savage, who was reported missing to Wiltshire Police, has now been found safe and well.
He had gone missing from his home in Salisbury at the weekend.
Load more updates
Back to top