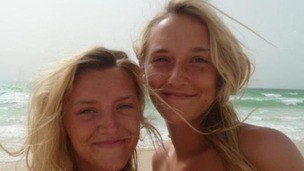 Two young women have died after a road traffic collision in Morocco.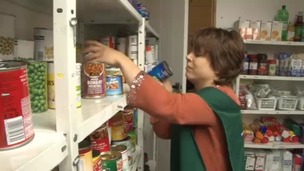 Figures out today reveal a massive increase in demand for the UK's food banks - in between 60 -100% depending on the area.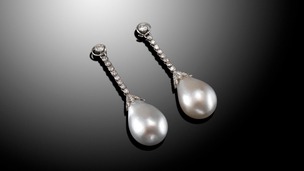 Pearl earrings once owned by the mistress of a Romanian king have sold for £1.6 million at auction in Salisbury.
Live updates
Troops pay Cathedral tribute
A service took place in Salisbury Cathedral today to mark the return - from Afghanistan - of the 1st Mechanised Brigade based in Wiltshire.
The brigade's main role while on tour was to support and train members of the Afghan Army and Police. As Martin Dowse reports - today was also a chance for the soldiers to remember those who didn't make it back.
Troops pay Cathedral tribute
Soldiers from 1 Mechanized Brigade have attended a Thanksgiving & Memorial Service at Salisbury Cathedral in Wiltshire.
The service marked the return of the Brigade from its recent tour of Afghanistan, and commemorated personnel who lost their lives in Helmand and the UK.
More than 6,000 personnel from the Brigade deployed on Operation Herrick 18 from April to October 2013 as Task Force Helmand (TFH), the first and last deployment that the Brigade will undertake.
"It was a very moving service we were unfortunately commemorating the loss of three personnel in Afghanistan and four from the Brigade who died in the UK.

"So it was a very touching service for all those who knew them including their families.

"This was also a thanksgiving both for the senior officers to thank the troops under their command and for the nation to thank the troops who have been serving in Afghanistan on Operation HERRICK 18 for the magnificent work they have done in support of the Afghan National Forces."
– Philip Dunne MP, Minister for Defence, Equipment, Support and Technology,
Advertisement
Foodbank use has tripled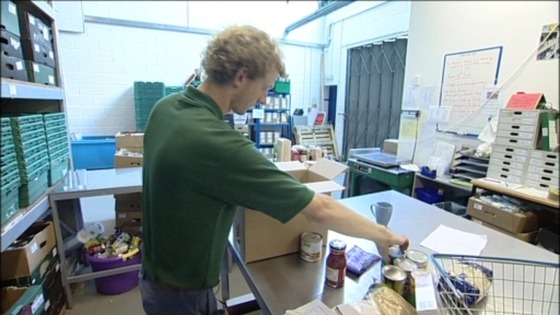 The Salisbury-based foodbank charity the Trussell Trust is calling on the Prime Minster to take action on food poverty after requests for its help tripled.
The Trussell Trust distributed more than 350,000 three-day food parcels from its branches across the country between April and September 2013. The figure is three times higher than during the same months last year.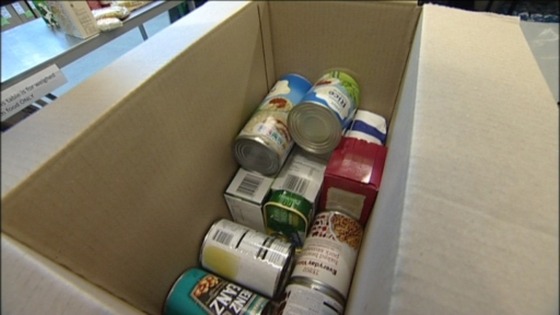 In July, ITV Meridian spoke to one family who were worried about feeding their children over the summer holidays. Click here for our summer report about the rise in foodbank use.
Foodbank use has tripled
National
TUC general secretary Frances O'Grady described the numbers of people turning to foodbanks in the UK as "shocking".
The Chancellor is talking up a recovery - but for who? These new figures show that, despite trying desperately hard to make ends meet, hundreds of thousands of people still can't afford to put food on the table for their families.

Welfare reforms like the Bedroom Tax have pushed more households into food poverty.
– TUC general secretary Frances O'Grady
First UTC open today
Video. The first schools that promise to better equip young people for the work place opened in the Thames Valley today. Not only will students study for academic qualifications but they will gain valuable work skills and experience and benefit from strong links with industry.
Walking sticks stolen from nursery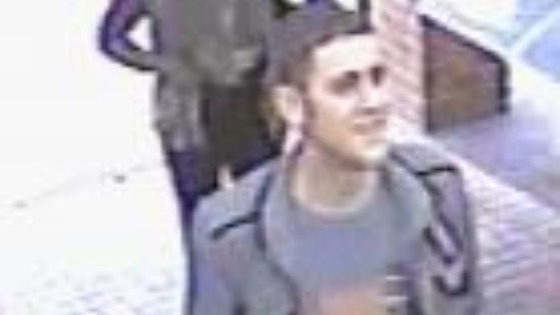 Three people have stolen walking sticks from a nursery in Salisbury.
At around 1.05pm on Wednesday May, 22, three people entered the Golden Acres Nursery in Southampton Road and each picked up a walking stick.
They then left without making an attempt to pay for the items.
Enquiries are ongoing into the identified of these people but have so far been unsuccessful.
Anyone with information is asked to contact PC James Isaac at Salisbury Police Station on 101.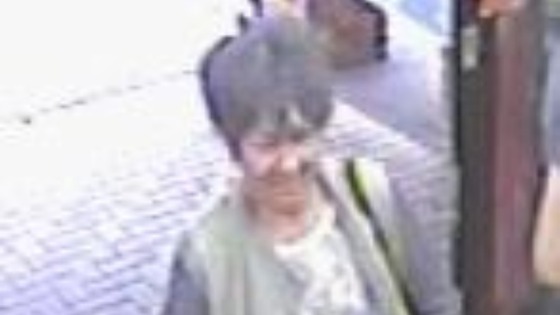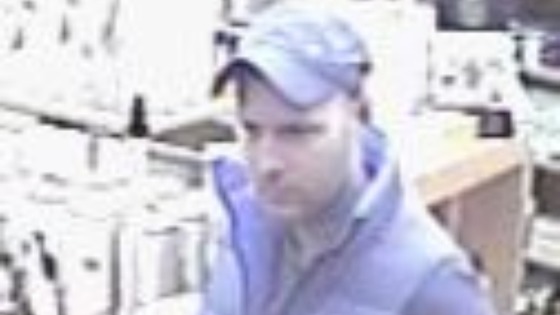 Advertisement
Soldiers digging into history
Video: Soldiers from the 21st century excavating the remains of men who fought thousands of years ago. An archaeological dig is underway on Salisbury Plain - many of those involved are servicemen injured in recent wars.
Wilts Magna Carta on the move
Video: Salisbury's original version of the Magna Carta will be displayed in London in 2015 to mark 800 years since the document was written.
Salisbury hospital team wins award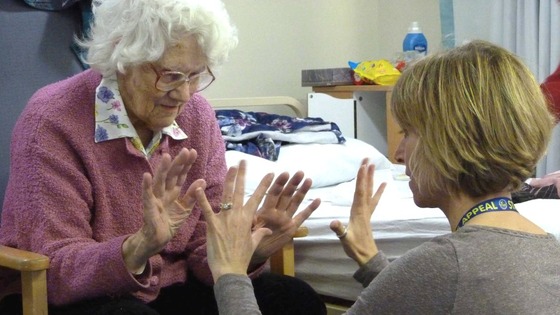 Salisbury District Hospital has won an award for its creative work with older hospital patients.
The hospital was commended at the Arts and Health South West Awards for its 'Young at Heart' project for providing stimulating activities for elderly patients.
Peter Ursem, Head of Artcare said: "These awards were created to celebrate inspirational arts and creative projects that improve the health and wellbeing of people within their wider community.
"Young at Heart enables patients to take part in story telling, singing and craft, which can keep their minds active,lift their mood and provide an enjoyable distraction from hospital life."
Bishops fast to tackle world hunger
Bishops from across our region will join thousands of people giving up food today to raise awareness of world hunger.
The Bishops of Oxford, Salisbury and Sherborne are taking part in the Big IF Fast to draw attention to the fact that one in eight people go hungry every day.
Rt Revd John Pritchard, Bishop of Oxford, said: "I hope that my small act of going hungry for a single day will help bring the plight of the starving to the attention of our world's leaders."
The fast is being organised by the Enough Food for Everyone IF campaign and is made up of more than 200 charities and organisations.
Load more updates
Back to top