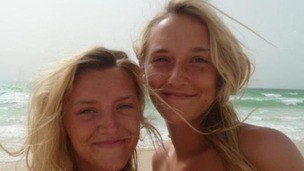 Two young women have died after a road traffic collision in Morocco.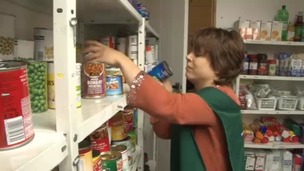 Figures out today reveal a massive increase in demand for the UK's food banks - in between 60 -100% depending on the area.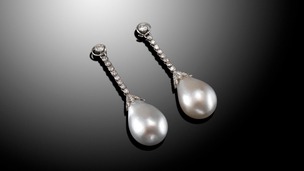 Pearl earrings once owned by the mistress of a Romanian king have sold for £1.6 million at auction in Salisbury.
Live updates
Simon Parkin has been to the Salisbury and South Wiltshire Museum to meet the pageant figure who has featured in celebrations since the 1400's.
Police search for missing woman
She is described as 5ft 3" tall, slim build, with dark brown shoulder length hair.
Officers say she is often seen with a shopping trolley walking around Salisbury town centre and added it was very out of character for her to go missing.
Inspector Steven Douglass said: "We have been doing everything we can to trace Stephanie.
Advertisement
One of "the great masterpieces of British art" has been saved for the nation in a deal that will see it go on show across the country. Salisbury Cathedral from the Meadows by John Constable has been bought for more than £23 million in a deal arranged by the Tate.
Vandal injures train driver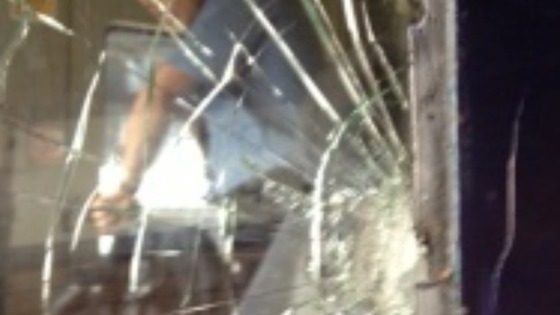 Vandals have attacked another high speed train - this time injuring the driver. Earlier this week the windscreen of a train was shattered on the line between Portsmouth and Salisbury.
In the latest incident this afternoon a piece of wood was thrown at the window of a First Great Western service travelling between Pangbourne and Didcot. No passengers were injured. British Transport Police said the vandalism could have had 'catastrophic consequences'.
Rock smashes train window
British Transport Police have issued an urgent appeal for information after a driver was injured when someone threw 'an object' which smashed his window.
This was an incredibly irresponsible and dangerous act, which resulted in a train driver being injured.

It is beyond belief that anyone could throw objects at moving trains and we need to trace those responsible before their actions result in serious harm to rail staff or passengers.

If you were in the area at the time and saw anyone acting suspiciously, or know anything about the incident, then please get in touch as a matter of urgency.
– Detective Constable Trevor Wilson, British Transport Police
Rock smashes train window
A spokesman for First Great Western trains has told ITV News Meridian that it was a 'miracle' that the driver was not more badly injured when a rock smashed through his window.
On the stretch of track that the train was driving along, the trains can go up to 85 miles-per-hour. I'm not exactly sure what speed the train was doing but it was enough that the object completely obliterated the driver's window. I'd hate to think what would have happend if the train had been going at full speed. The driver and the passengers had a very lucky escape. Understandibly the driver is very upset by the experience.
– First Great Western spokesman
Advertisement
Rock smashes train window
First Great Western Trains say that one of their drivers suffered serious cuts and bruises to his face after an object the size of a brick was thrown from a bridge.
The 'rock' smashed through the driver's window as the train made its way from Romsey to Salisbury.
The Portsmouth to Cardiff service was delayed by an hour. A doctor on board the train treated the injured driver and a South West Trains driver stepped in to take the locamotive to Salisbury.
Disruption to Freeview today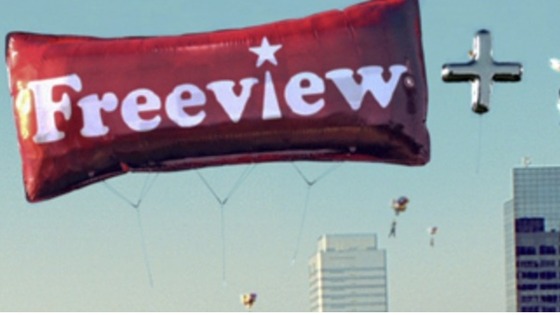 Freeview viewers in the Salisbury area and the Isle of Wight will need to re-tune their TV equipment today as airwaves are cleared for the roll-out of faster mobile broadband.
TV services will be subject to disruption early this morning as channels including BBC One, BBC Two, ITV3 and QVC are moved to new frequencies. Work at the main Salisbury transmitter is expected to be completed by 6am and viewers can retune at any point after this.
Services from the Ventnor, Winterborne Stickland and Brighstone relay transmitters may by off-air or subject to breaks until mid-afternoon. Once these resume, anyone missing channels should retune their TV or digital box to get them back.
Calls for extra food banks
An emergency appeal has been launched to create 200 new food banks.
The Trussell Trust charity already operates more than 300 food banks but says the number of families struggling to put food on the table is growing.
Kerry Swain reports and speaks to food bank user Jess McCarnun and Molly Hodson from The Trussell Trust.
Details of food banks from The Trussell Trust.
Calls for extra food banks
A charity in the south has launched an emergency appeal to create 200 more food banks to cope with growing need.
Salisbury based Trussell Trust has given food parcels to 300,000 people in the past year - more than double the number in 2011. It's warning that proposed welfare reforms could mean more families going hungry.
Load more updates
Back to top